Tennis
IUP GOLF WITHDRAWS FROM SPADAFORA INVITATIONAL, WOMEN'S TENNIS WINS FIFTH STRAIGHT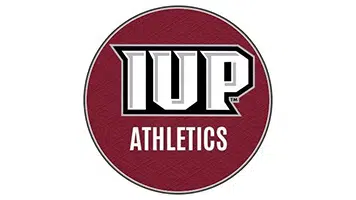 GOLF FORCED TO WITHDRAW
After leading at the end of day one, IUP had to withdraw from at the Cecil Spadafora Invitational on Tuesday due to health and safety guidelines.
The Crimson Hawks finished the first day with a one-stroke lead over Shepherd, with Luke Lestini leading the individual rankings with a 5-under 66. Shepherd ended up winning the tournament after finishing with a final score of 299.
Up next is the 2021 NCAA Division II Atlantic/East Regional Championships. That is set to begin on May 6 in North East, Pa.
TENNIS PICKS UP FIFTH STRAIGHT WIN
The IUP tennis team made it five straight wins after downing West Liberty, 6-1, on Tuesday. A match that was moved up a day due to weather concerns.
IUP swept doubles play, as the duos of Idoia Huerta and Lydia Vlachou along with Karolin Kirchtag and Katy Graydon finished with 6-1 scores. Laura Dunarova and Abby Jones rounded out doubles with a 6-4 win in the third match.
Kirchtag also picked up a win in the top singles spot, defeating West Liberty's Gemma Cliffe, 3-1. Graydon, Vlachou, Dunarova and Jones swept their singles matches.
The Crimson Hawks wrap up their regular season with an away match against Bucknell on Friday. They are currently 12-3 on the season.
PSAC playoffs begin on April 28, with IUP to host the semifinal match.
.