WWE
It sounds like Gable Stevenson could be heading to WWE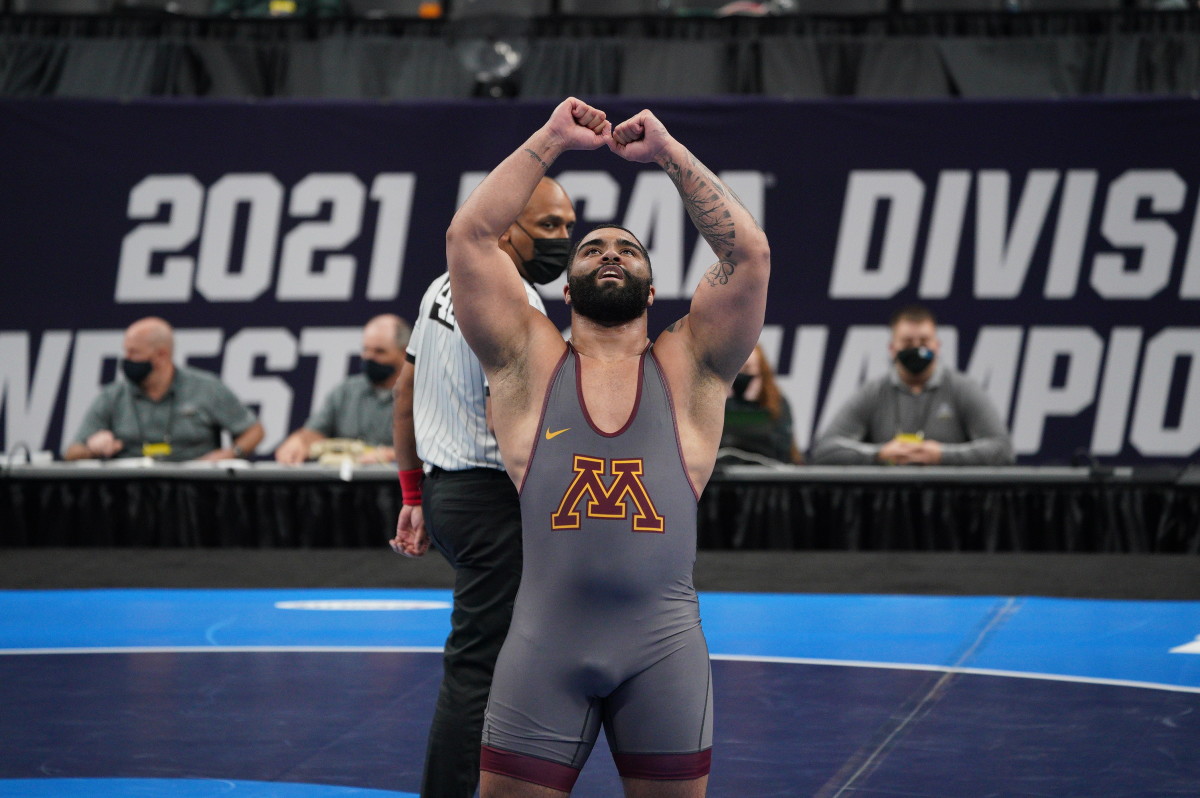 After wrapping up a successful collegiate career, it sounds like Minnesota wrestler Gable Stevenson could be headed to World Wrestling Entertainment.
The Gophers heavyweight teased that he had a big announcement to make on Monday morning, but might have dropped a spoiler on Sunday afternoon via his Twitter account.
A graduate of Apple Valley High School, Stevenson compiled a 67-2 record in four seasons with Minnesota and won the 2021 NCAA Heavyweight Championship by defeating Michigan's Mason Paris earlier this month.
Stevenson was the sixth heavyweight champion in school history along with another notable Gopher alum in Brock Lesnar, who won the heavyweight title in 2000.
With athleticism to spare, Stevenson has several options including a UFC career. But Stevenson has hinted at the possibility of following in the footsteps of fellow Gopher alums such as Lesnar, Vern Gagne and Shelton Benjamin.
"This is a dream I've had since I was a kid," Stevenson told GopherSports.com last October. "Everybody grew up watching WWE when they were young, I know I watched it. It's just been a lifelong dream of mine."
Stevenson will make his announcement official on Monday but it sounds like a decision has already been made.