Cricket
IPL vs BBL prize money comparisons shows which league IS the true leader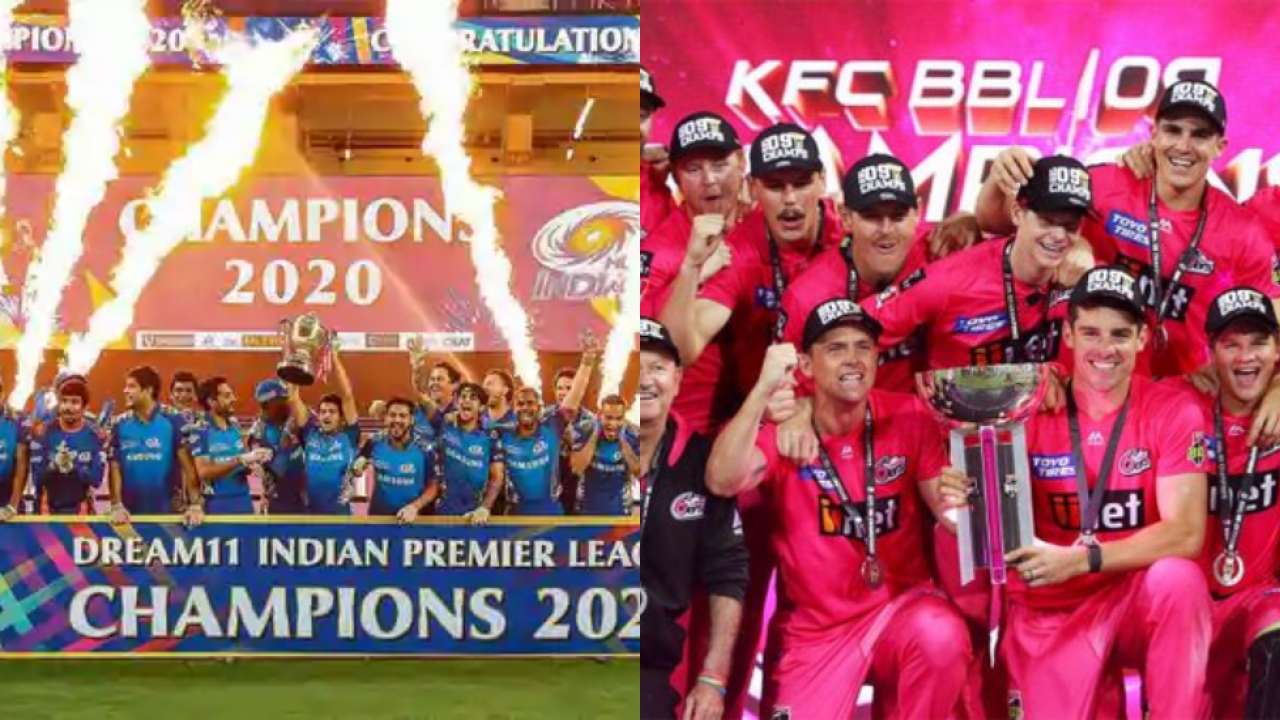 When it comes to Twenty20 leagues in the world, the Indian Premier League (IPL) is the ultimate trendsetter. When the tournament began in 2008, it changed world cricket forever. The sheer volume of the money involved, the variety of the star power that was available and the rising stock of India in world cricket in the aftermath of the 2007 ICC World T20 win was massive. The IPL became the set blueprint for global T20 leagues and the IPL model became the ultimate revenue model for various cricket boards in the country to make plenty of money. For 13 years and counting, the Indian Premier League is the top league in the world, followed by Australia's Big Bash League, West Indies' Caribbean Premier League and England's Vitality Blast.
The sheer size and magnitude of the Indian Premier League make for an interesting comparison when it comes to the prize money. With the Big Bash League 2021 final set to take place between Sydney Sixers and Perth Scorchers on February 6 at the Sydney Cricket Ground, it will be interesting to see what is the price money comparison when it comes to the IPL and the BBL. Here is a comparison of the same and the results will truly blow your mind away. 
Massive difference
The champions of the current Big Bash League 2020/21 season will get AUD 450,000. That is roughly translated to Rs 2.45 crore when adjusted to the current rate of exchange. The prize money that a Big Bash League team wins is seven times less than the salary of Pat Cummins alone in the Indian Premier League. What about the IPL prize money? In IPL 2019, the purse was 32.5 crores as part of the prize money to be distributed among the winner and the runners-up. With Mumbai Indians winning a record fourth title, they pocketed a cool Rs 20 crore while Chennai Super Kings, the runners-up took home Rs 12.5 crore. Due to the coronavirus pandemic, the BCCI stated that for IPL 2020, the winner will get Rs 10 crore and the loser will be awarded Rs 6.25 crore.
Even with the recession bought about by the coronavirus pandemic which saw a 50 percent cut, the price money for the IPL for the winning team is thrice the amount of the side winning the Big Bash League. When it comes to normal times, the prize money of the IPL is 10 times that of the Big Bash League.
So, a simple comparison is that the IPL is many times more powerful than the Big Bash League. It is like the behemoth of world cricket and the figures prove it.