Football
Iowa Football's Djimon Colbert Leaving the Game | Football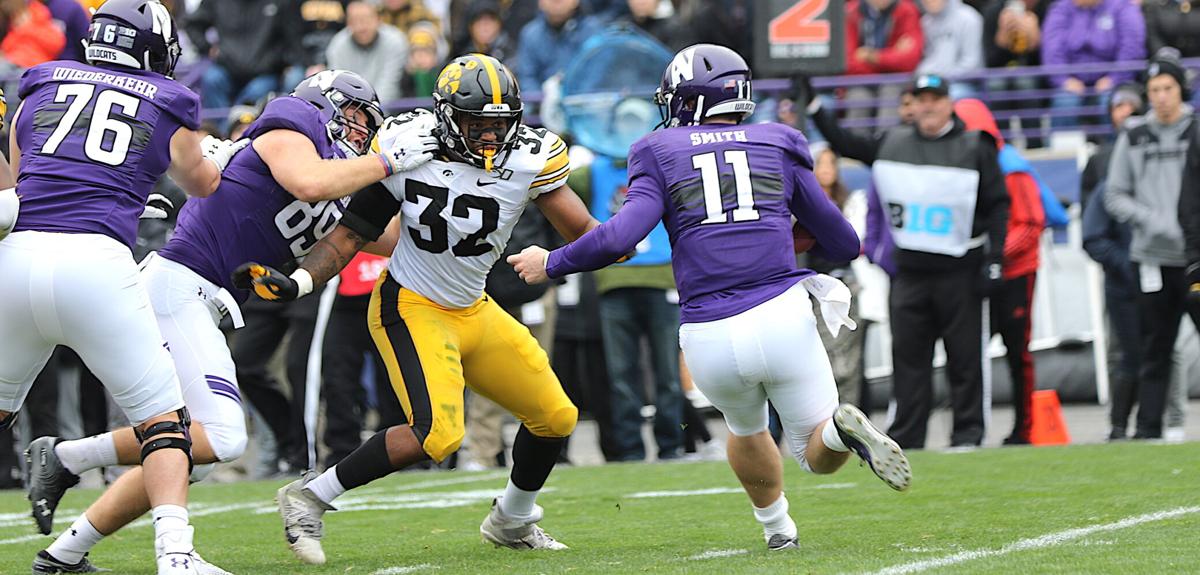 IOWA CITY, Iowa – Djimon Colbert was wrestling with the decision. Even now that it's made, he's found it hard to explain. It just came down to a feeling deep inside of him. 
Like many Americans, Colbert searched his soul during a year of social unrest and the COVID-19 pandemic. He evaluated what was most important in his life. 
A two-year starter at linebacker for Iowa Football, Colbert opted out of the 2020 season. He worked out and studied. He considered his future. 
Recently, he decided walking away from playing the game was the next move. He was at peace with his choice. 
"I don't know if I can exactly put it into words," Colbert told HN. "I just had a lot of conflicting feelings. If football was really something that I wanted to pursue, I feel like I wouldn't have those feelings pulling me back and forth."
The Kansas City native started 10 games as a redshirt freshman in 2018 before starting all 13 games a year later. He recorded 113 tackles, including six for loss, and intercepted a pass. An injured shoulder that would require surgery hampered him during his final campaign. 
Colbert has always been more than a jersey number, however. He was chosen for the team's leadership committee and Hawkeye coach Kirk Ferentz brought him out this past summer for a press conference discussing racial biases within the program. He protested social injustice in the streets of Iowa City.
Football remains important to Colbert. He's going to wait and see how it fits in with other areas of life that he values. 
"In the future, I definitely want to get back involved with the game in some form or another," he said.
What Colbert picked up in the Iowa program will help in that pursuit. 
"In terms of my time here, I really enjoyed it and I learned a lot from this coaching staff in terms of the game. The little things about it that make huge differences in the end of the game. When I talked to (linebacker) coach (Seth) Wallace the other week, I told him that he was a big reason for that," he said.
Colbert turns his attention this spring to earning his degree in Enterprise Leadership.  
"I plan to graduate either sometime in the fall or winter depending on how my scholarship situation pans out once I talk to my athletic and university advisors," he said.