Hockey
Indian Men's Hockey Team Stay Undefeated in Tour of Europe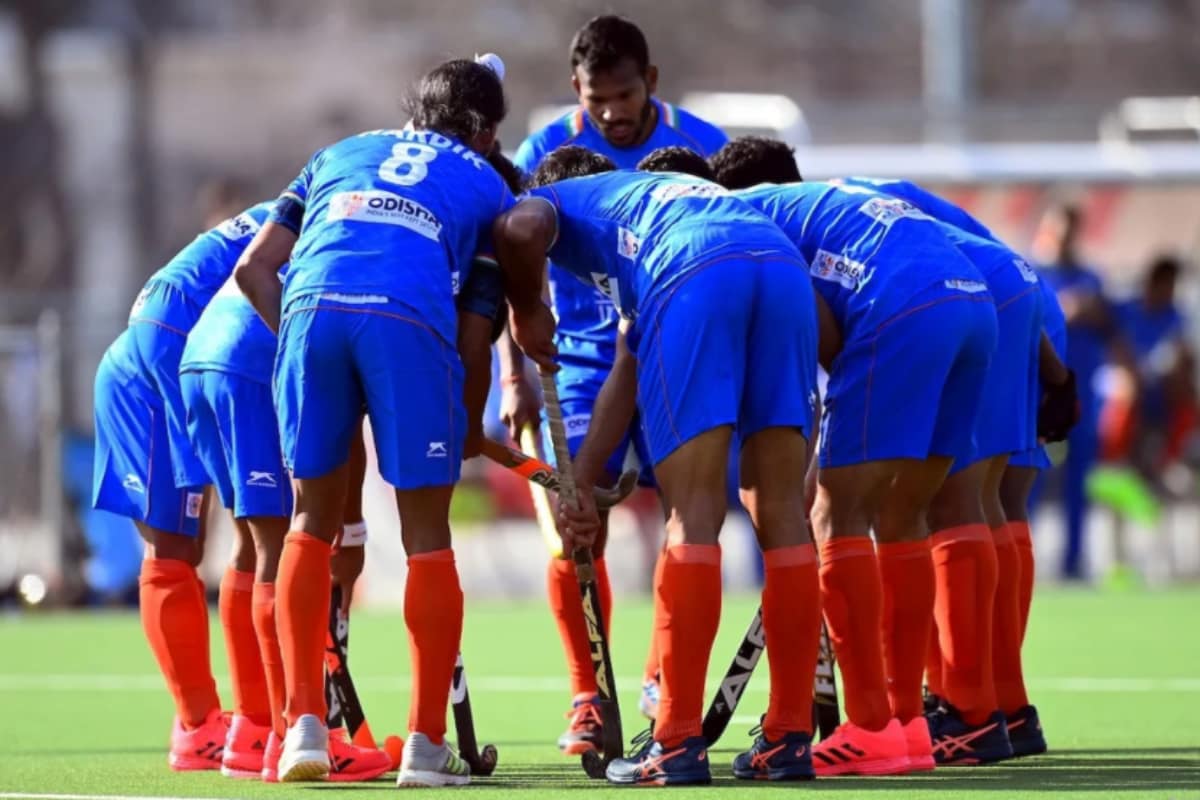 The Indian men's hockey team played out two draws and got two victories in their four games on their tour of Europe with matches against Germany and Great Britain.
The games were planned to help the Indian men's hockey team prepare well for the postponed Tokyo Olympics, with almost no match practise due to the coronavirus pandemic. The last played India were on the field was back in the FIH Hockey Pro League in January and February last year where the team took on the Netherlands, Belgium and Australia in Bhubaneswar.
Tour captain PR Sreejesh had stressed on the importance of the matches against top European sides and how it would help the world no. 4 team in preparations for the delayed Summer Games.
"These matches against Germany and Great Britain are super important for our preparations. It is an opportunity to test ourselves tactically, physically and mentally,"
GERMANY 1-6 INDIA
In their first international match in over 12 months, the Indian men's hockey team outclassed hosts Germany 6-1 on February 28.
Nilakanta Sharma (13′), Vivek Sagar Prasad (27′, 28′), Lalit Kumar Upadhyay (41′), Akashdeep Singh (42′) and Harmanpreet Singh (47′) were goalscorers for India as they dominated hosts Germany, who got their only goal from Constantin Staib in the 14th minute.
GERMANY 1-1 INDIA
In their next match, on March 3, the Indian men's hockey team drew 1-1 with Germany. Jarmanpreet Singh opened the score for India in the 4th minute as Martin Haner scored for Germany minutes from the end of the 2nd quarter.
India's head coach Graham Reid was a happy man with him stressing on the learnings from the games played at Krefeld.
"This match was a good experience for our players. It was a tough match and the team worked hard. Both teams created opportunities and I believe we will learn a lot from this game," Ried told Hockey India.
GREAT BRITAIN 1-1 INDIA
The Indian men's hockey team took on Great Britain in their third and fourth games in Antwerp.
In the first game, on March 6, against Great Britain, India salvaged a 1-1 draw as Simranjeet Singh's late equaliser in the 57th minute cancelled out Great Britain's Alan Forsyth opener late in the second quarter.
GREAT BRITAIN 2-3 INDIA
India put up a splendid performance in their last game on the Tour of Europe as they beat Great Britain 3-2 on March 8. Harmanpreet Singh's goal in the very first minute and double goals by Mandeep Singh in the 28th and 59th minute helped India remain undefeated as James Gall (20′) and striker Adam Forsyth (55′) scored for Great Britain.
CAPTAIN SPEAK
PR Sreejesh, who was leading the team on tour in the absence of regular skipper Manpreet Singh, stressed again the importance of the matches.
"Getting enough international matches is more important for us at this moment. We are focussing on performing better than before. We want to get back into the normal rhythm, where we left last time. From there, we need to start and improve," Sreejesh told TOI.
"About Germany, we started on a good note. [In the] Second match they played a bit differently, but still we managed to hold them, " said Sreejesh about the two games played in Germany.
"They have a very good defensive structure. In the first match, we punished them for their mistakes. In the second game, they played more carefully, more defensive hockey, and managed to stop our forwards from scoring," he added.
COACH SPEAK
Head coach Graham Reid told TOI that he was 'happy' with performances in the matches and it provided an indication to plans which can be in place for Pro League and the Olympics.
"I was really happy with the German part of the tour. The team we played [against] is pretty much the team they [Germany) fielded against the Dutch yesterday [on Sunday in the Pro League match]. I think we would have warmed them up," Reid told TOI.
"I am very happy the way it [matches against Germany] went. Competition was very strong and we played such a different game of hockey, different styles. Our guys experienced that and now we have videos to analyse, work to do," Reid added.
ALSO READ | India Need to Work on Defence: Men's Hockey Team Coach Graham Reid
STAR PERFORMERS
India's defence, led by Sreejesh in goal, conceded just 5 goals in their four games.
Mandeep Singh, Vivek Sagar Prasad, Harmanpreet Singh all scored two goals overthe four goals. The constant pressure of the mid-field in covering their defence in foiling attacks and helping out in the attacking third.
UP NEXT
The Indian men's hockey team will return to India on March 10 after the completion of the European tour. Their next outing will on the road again with their first away Pro League fixture in Argentina on April 9 and 10.