Hockey
Indian Hockey Makes Impressive Return To International Competition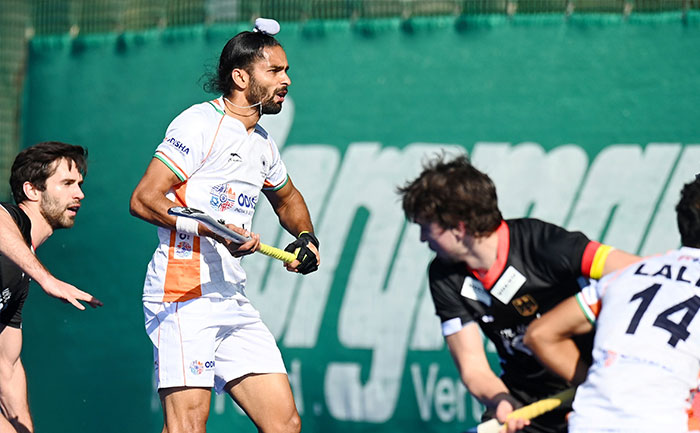 Indian men's hockey team return to international competition with roaring win against Germany
The Indian Men's Hockey Team made a smashing entry in International competition in their Europe Tour Opener. They beat Germany 6-1 in the first of their four-match Europe tour on Sunday. The Indian men's hockey team played with an intent to win. They went on an attacking mode right from the start. Thus putting pressure on the German line-up.
The top goal scorers of the team were Nilakanta Sharma,, Vivek Sagar Prasad, Lalit Kumar Upadhyay, Akashdeep Singh, and Harmanpreet Singh. They led their team to a winning start on their first assignment of 2021.
An elated PR Sreejesh said, "It was absolutely thrilling to play after so long and the coach's advice to us was "go and enjoy the game" and so we did. We had worked a lot on individual skills and had planned tactical play against Germany back in the camp. It was really exciting to be back with a win."
India had earned a penalty corner in the 13th minute of the first quarter. Midfielder Nilakanta broke the deadlock but forward Constantin Staib scored an equaliser for Germany.
The second quarter started with the hosts putting pressure on India, It was by earning back to back penalty corners. But once again the Indian players through their brilliant game plan managed to overturn the game. Midfielder Vivek scored two back-to-back goals in the 27th and 28th minutes. Though the hosts did try to make a comeback. But the Indian Team's overall performance ensured a 6-1 victory.
Also Read: Hyderabad: Hockey Player, Brothers Kidnapped Over Disputed Land