Cricket
Indian cricketers and their salaries 2020-21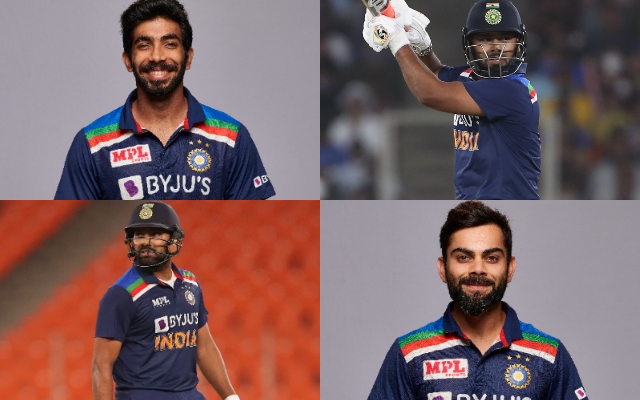 This contract will cover the period of October 2020 to September 2021.
It is that time of the year when the fans get an insight about which Indian cricketer is earning how much from the BCCI. Being the wealthiest cricketing board, it has always paid a hefty price to all its cricketers. Since last year, there have been few changes in the grades of the players. And with a plethora of cricketers getting a contract, it opens the door for more improvement amongst the players.
This contract will cover the period of October 2020 to September 2021. Now, there are four categories in this list. The first one being Grade A+, which is the pool where the player will get a salary of INR 7 crores. The second one is Grade A, which comprises a salary of INR 5 crores. 
In the next pool, the Grade B players will get a salary from the BCCI worth INR 3 crores. Lastly, Grade C players will get a salary of INR 1 crore. This list will change according to the performances of the players over this period. Since the absence of MS Dhoni, the Grade A+ has been ruled by the Indian captain Virat Kohli.
Here is a detailed list of the Indian players' annual contacts:
1. Virat Kohli: INR 7 crore
Virat Kohli, the Indian captain is the head of the table in Indian cricket right now. His fitness and consistency have enabled him to become a role model for various cricketers of this generation. And his popularity and consistency on the field have enabled him to rule world cricket for over a decade now. Undoubtedly, Kohli is the best batsman in the world right now. 
With an average of over 50 in all three formats of the game, no batsman comes close to Kohli. In 91 Test matches, he has scored 7490 runs with an average of 52.38. Talking about his ODI stats, he has played 254 matches and has scored 12169 runs. An outstanding average of 59.07 speaks volumes about his talent.
Well, it is not only about talent, he has done a lot of hard work to reach this level. Kohli's on-field attitude and passion have been phenomenal. Even though he has not lifted an ICC trophy as a captain, it is a matter of time that he does so. Adding on, he is the first Indian captain to lead his team to a Test series victory in Australia.