Cricket
India vs Australia: India vs Australia: Battered before Boxing Day? | Cricket News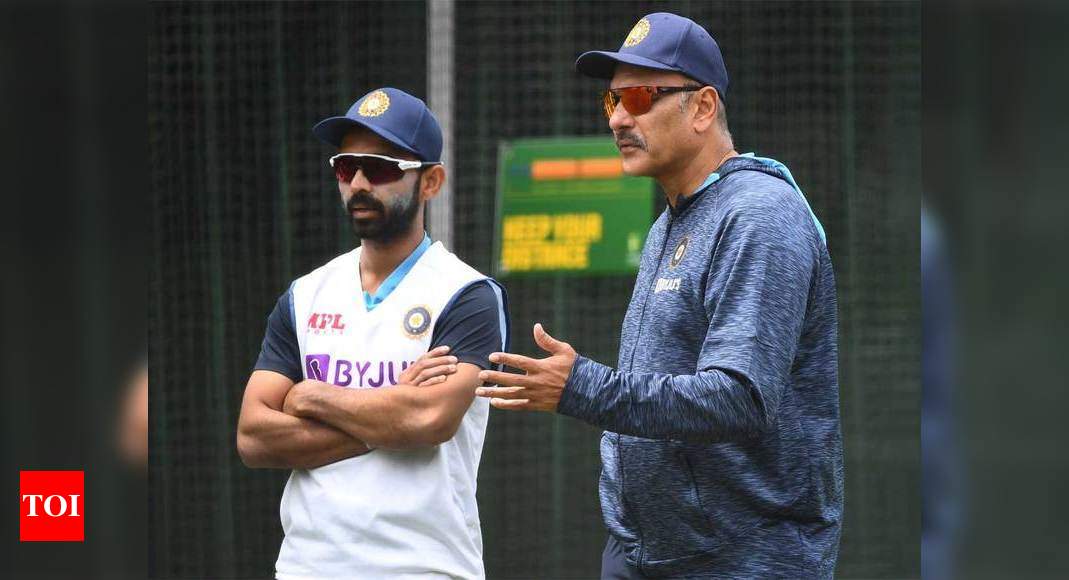 Read more at timesofindia.indiatimes.com
NEW DELHI: The scars from Adelaide are fresh for the Indian team, but even before they could land in Melbourne, the venue for the next Test, the Australians have already started talking, rubbing salt into India's wounds.
"Maybe," Steve Smith said with a smirk when asked if the Indians would be scarred after being bowled out for 36 on Saturday. "It was nice to be on the right side on one of those days. They nicked everything. We have been on the other side a few times but it was nice to be on the right side."
Such batting performances on away tours could easily deflate a unit. For Smith, everything comes down to how the individuals concerned recover from such a debacle.
"Every individual is different in the way he takes his dismissal after the game is finished," he said. "I have played a lot of cricket with all three (Australian) pacers and I think the length they bowled consistently is as good as I have seen. They challenged the top of the stumps and made them play off the front foot."
Australia, Smith realizes, are in with a chance of dishing out further battering for the Indians at the MCG. "If our bowlers replicate what they did in Adelaide day in and day out, they are going to get rewards more often than not. For us, it's about doing things we need to do well. We are not thinking about India and how they are going to come back," he said during a virtual conference from Adelaide.
Smith did offer a piece of advice for the Indians though.
"One should look to move ahead. Look at yourself individually, what you could have done better. It's important after any game. You reflect on what you can do in the rest of the series to have an impact."
India have a depleted pace attack following the injury to Mohammed Shami, and regular captain Virat Kohli too is unavailable.
Smith said, "They are missing the experience of Ishant (Sharma). They may play Saini or Siraj. They are quality bowlers and should have some good Test careers. But they have lost some experience with Virat Kohli and Mohammed Shami not playing any more part. We will take some confidence from that."

The Aussies are, no doubt, oozing confidence. For Smith, personally, Boxing Day Tests have brought the most success on Australian soil.
"My Boxing Day record is the best in Australia, among all the grounds. I like to bat at MCG. It's a big occasion. There's nothing like the thrill and you get shivers down your spine when you walk out to bat on a Boxing Day."
The big open spaces and the imposing structure at the MCG can be intimidating for any visiting team, and things are looking ominous for India.
Australians may not be thinking about how India will make a comeback in the series, but they are licking their lips at inflicting some serious damage.
As Smith said: "We love getting up for a Boxing Day Test. It's huge for us."