Latest
India vs Australia: For Oz attack too, it's survival of the fittest | Cricket News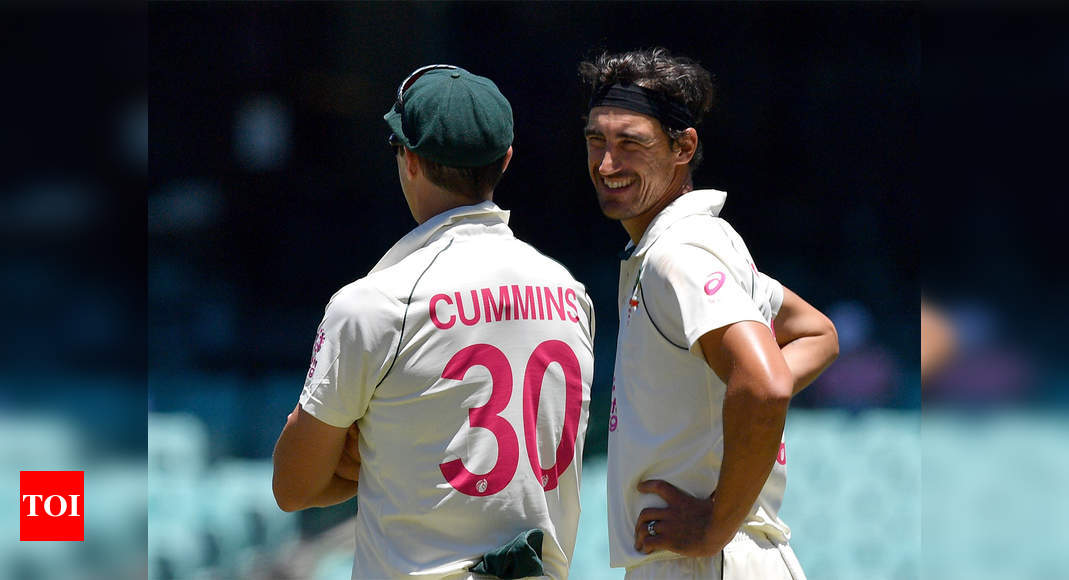 382.1! That's the incredible number of overs the Aussie pace trio of Mitchell Starc, Josh Hazlewood and Pat Cummins have bowled since they lined up against the Indian batsmen in the first ODI in Sydney almost two months ago.
Add to that 128 overs bowled by off-spinner Nathan Lyon in the three Test matches and you get an idea of the huge workload Australia's bowlers have had to endure since the tour began.
It's not just about sore fingers and bruised bodies, but also fatigued minds. Lyon's admission of having taken an ice-bath for the first time ever in his 99-match career after the Sydney Test, in which he bowled 77 overs in total, shows the extent to which Australia's bowlers have stretched themselves.
While India have had fresh faces coming in for each Test match because of injuries, the Aussies have done well to keep their bowling quartet fit for the rigours of four Test matches. But it has also taken a heavy toll.
Having just had a three-day break after the drawn Sydney, Test, the same set of Aussie bowlers will have to come up with their best again in the decider in Brisbane.
Aussie skipper Tim Paine admitted the heavy workload that his bowlers have endured this summer but hoped that they would rise to the occasion in the decider at the Gabba.
"We have tried to rejuvenate all three (fast bowlers). Last week was a big week for them. Particularly, it was a big Day 5. And just a short turnaround. They are very good at doing that. The reason they are great Test cricketers is because they are extremely durable. They are about to play their fourth Test back to back," said Paine.
Is there an opportunity for India there? The admission that the Aussie pacers are tired is also an indication of the extent to which Indian batsmen have gone to hold them at bay in this series, barring the 2nd innings capitulation in Adelaide.
If the Indian batters can forge decent little partnerships in Brisbane, then it will just not frustrate the Aussies but it will hurt them both mentally and physically.
In favour of the Aussies is their enviable record at the Gabba, which has been a kind of fortress for the home team. The extra pace and bounce of the pitch should be to the liking not just the Aussie pacers but also Lyon, who by his own standards has had a modest series.
Paine feels the Gabba wicket will spur on his bowlers. "We love playing here, and one of the main reasons is because of that wicket. This is a good place to come and play, because I don't have to go and look at it, I know what it is going to be like," Paine said.
While conditions and history may favour Australia, they are as weary as the Indians. As Aussie coach Justin Langer said the other day, this series has all been about 'survival of the fittest, mentally and physically.'