Latest
India to send wrestlers in 26 weight categories at Belgrade WC; Narsingh, Gurpreet's participation hinges on Covid-19 negative report | More sports News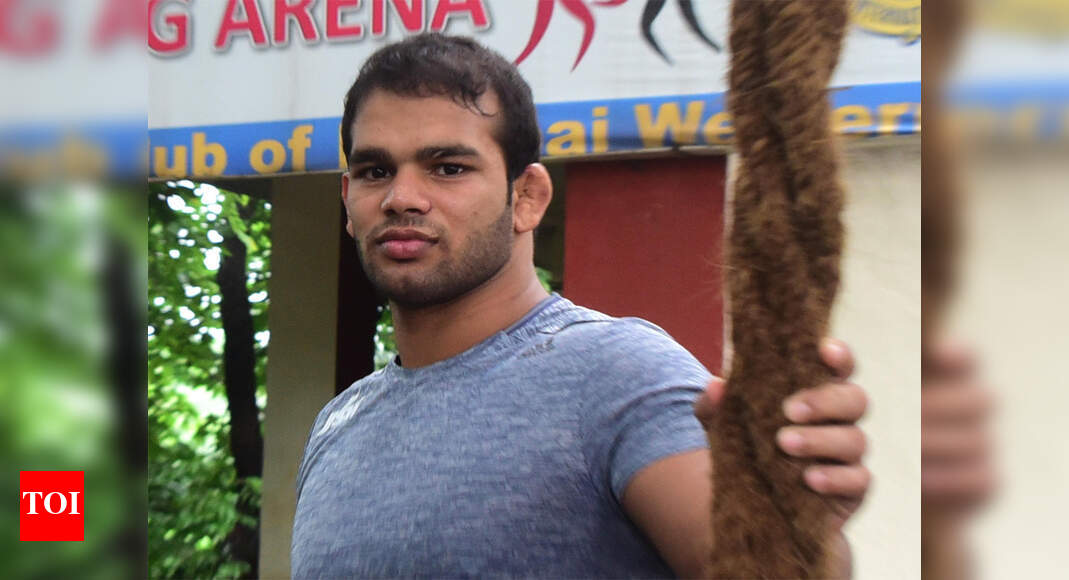 Read more at timesofindia.indiatimes.com
NEW DELHI: Wrestlers
Narsingh Yadav
and
Gurpreet Singh
don't want to lose out on an opportunity to compete at the upcoming Individual World Cup in Belgrade, Serbia, despite testing positive for Covid-19 on Saturday last week. Both the grapplers have informed the
Wrestling
Federation of India (WFI) that they are feeling perfectly alright, experiencing no apparent symptoms whatsoever associated with the virus. The two were discharged from Sonepat's Bhagwan Mahavir Das Hospital on Monday and have since been home quarantining – Narsingh in Hisar at his in-laws' place and Gurpreet at his hometown in Mohali.
However, their participation at the World Cup will depend on the outcome of their Covid-19 test report before departing for Belgrade. The WFI has retained them in the squad for the event and their entries had already been sent to the organisers. Gurpreet, Greco-Roman 77kg, will be tested on December 4 and then again on December 7 for RT-PCR testing. He is scheduled to depart with the Indian contingent on December 10 for the December 12-18 event. According to the rules, each participating wrestler will have to carry a Covid-19 negative test report 72 hours prior to their departure for Belgrade. Even if Gurpreet tests negative in his first test, he will again have to appear for the second round of testing on December 7. A positive Covid-19 test report will mean no World Cup for Gurpreet and no Indian representation in the 77kg weight category. The final list of wrestlers have already been sent by WFI to the organisers and there can't be any replacement.
Similarly, in Narsingh's case, who participates in the 74kg weight category, the Maharashtra grappler will be subjected to two Covid-19 testing on December 4 and 13, according to a WFI official. As Narsingh is scheduled to fly out on December 16 for his event on the last day of the meet (December 18), he will be tested three days prior to his departure for Belgrade. If the grappler clears both rounds of testing, it will be his first international competitive outing after serving the four-year ban period for failing the dope test before the 2016 Rio Olympics. Narsingh was named as replacement for Jitendra Kumar in the 74kg after the latter had pulled out of the event. Same as in the case of Gurpreet, if Narsingh fails to clear the Covid-19 hurdle in two rounds of testing, there will be no India representation in his weight category.
According to WFI, India will be sending wrestlers in 26 out of 30 weight categories in the men's and women's freestyle and Greco-Roman. Those who will be missing from the action will be
Bajrang Punia
(men's 65kg),
Vinesh Phogat
(women's 53kg), Jitender Kumar (men's 74kg), Somvir (men's 92kg) and Divya Kakran (women's 68kg). There will be no Indian representation in Bajrang, Vinesh, Somvir and Divya's weight categories. Divya and his brother Deepak contracted the virus while practicing at an akhada in Model Town area. It's been learned that Divya has been hospitalised after complaining of high fever.