Latest
IND vs AUS 1st Test: India grappling with planning a pink-ball innings | Cricket News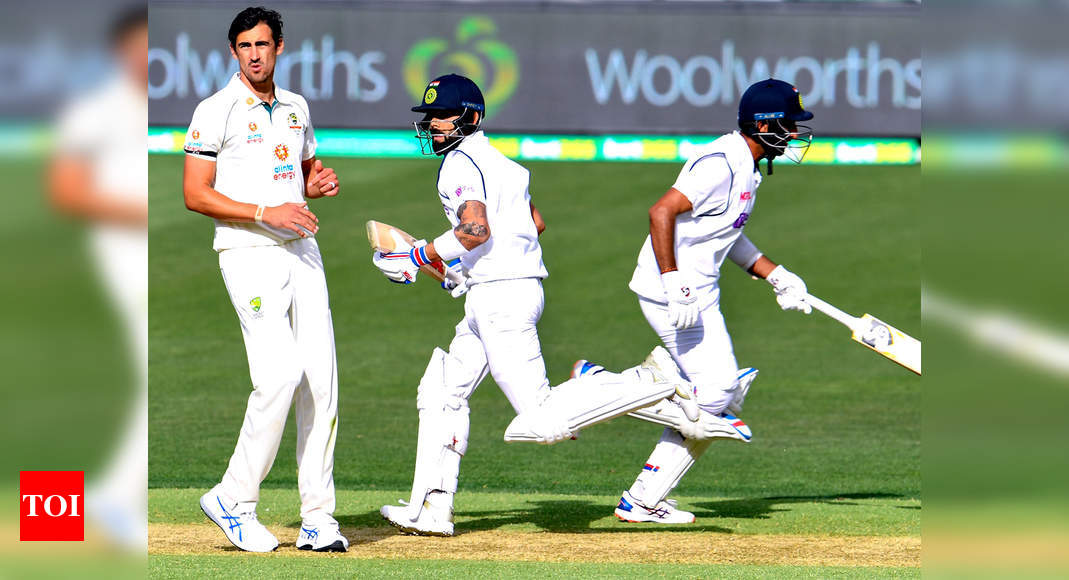 Read more at timesofindia.indiatimes.com
'Give the bowlers time before cashing in' has been the adage for batting in Test cricket for a reason. Historically, it has largely been the foundation for heavyweight careers. But Test cricket with the pink ball under lights was meant to shake things up. Evidently, it has done just that.
The fickle nature of the morning session has made way for the erratic ways in the last session under lights. In essence, the game now flows in reverse. If anything, the batsmen are second guessing all the time. The question is: How much time do you give to the bowlers before you go about building your innings?
Cheteshwar Pujara, revered as the epitome of classical Test-match batting, could only say: "As we play more pink-ball Tests, we will get a better idea about planning an innings. But I can't tell you our game plan."
Australia captain Tim Paine had dropped a little hint on the eve of the match. "We will use Cameron Green to keep our frontline pacers fresh for the night," he had mentioned. Clearly, the Aussies have got the hang of playing this variant of Test cricket. And they are executing it.
Then there is the cream of Indian batting in the middle of figuring out a way to counter the novel variables in this format. "In overseas conditions, you don't want a total of less than 200 runs (in first innings). In the first two sessions, the bowlers are fresh and the pitch is fresh," he said.
Tiring out the bowlers isn't really the cheat code here. India's dogged effort to build a substantial first-innings total in Adelaide on Thursday is just a reminder how difficult things can be. By the time you see off a probing spell with the new-ball, conditions start getting tougher once the game enters dusk.
Pujara's dead bat had slow-poisoned the Australian pacers on the last tour. Along with Kohli, it seemed he was out to repeat that treatment again on Thursday. One could sense it was difficult to break free as the evening pitch offered more zip for the bowlers. The carnage in the last session only raises doubts over batting time in daylight. "I don't regret it (a low run rate). The pitch was not flat for batsmen to go out and play shots. We needed to take time. If you look at the overall run rate for the day, it was close to three runs per over. We don't regret our strategy," Pujara brought out his best defence in front of the media after the day's play.
These are early days for Indian cricket in the world of pink-ball Tests. At the moment, the deal is simple for them though—bat out enough time on the second morning so that the pace attack has the most potent conditions to bowl in for a longer period of time.