Cricket
Important to rotate players and have short-term goals: Jos Buttler | Cricket News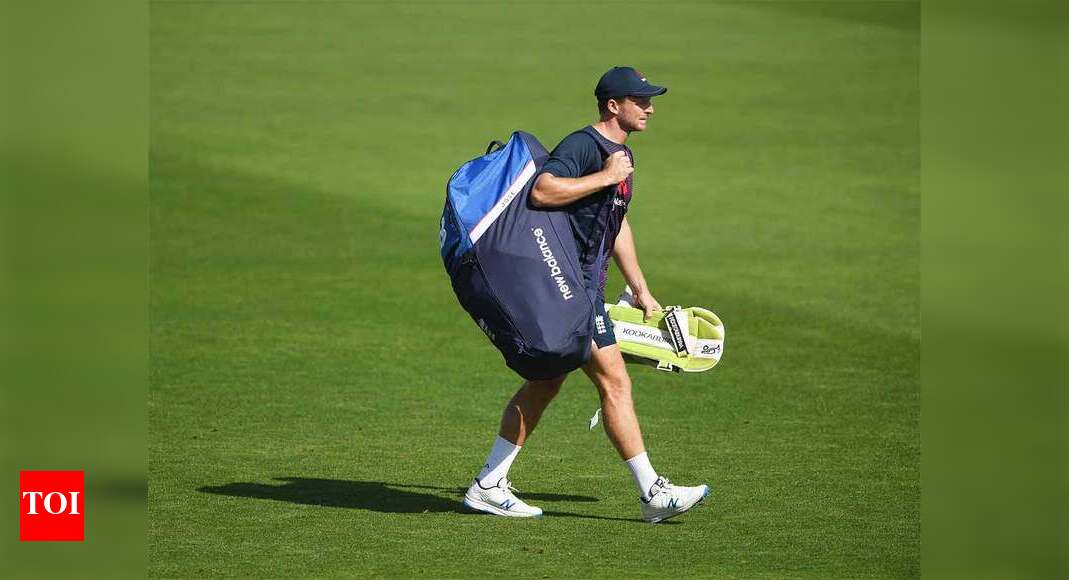 CHENNAI: To deal with life inside the bio-bubble, England have decided to rotate their players for a marquee series like India, even if it means they will not be in full strength for large parts of it.
While Ben Stokes and Jofra Archer were not part of the Sri Lanka tour, Johnnie Bairstow and Sam Curran aren't there for the first two Tests in India. Jos Buttler is set to go back after the first Test and then return for the limited-overs series and the Indian Premier League.
This move of the England and Wales Cricket Board (ECB) has been criticized in some quarters, but Buttler insists that this is a reality everyone has to live with. "From now on, it won't be possible to field the strongest side in every game. With players having to stay in bubbles for so long, multi-format players have to be rotated. Credit to ECB for understanding it and taking the necessary steps," Buttler said during a media interaction from his Chennai hotel room on Saturday.
While he is a crucial player for England in Tests, the wicketkeeper is probably their No. 1 batsman in ODIs and T20s. In the IPL too, he is a key player for Rajasthan Royals and if he has to play everything, the right-hander has to be in a bubble for close to five months, which could be mentally exhausting. "Worlds have been turned upside down and we are lucky to be playing cricket. But being locked up in hotels, away from families for a very long time – it is just not possible to stay healthy. In a situation like this, it's important to have short-term goals," Buttler added.
For now, the swashbuckler's goal is to get England to a good start in the series, which is absolutely essential for them to stay competitive for the next couple of months. There are a few things that may work in favour of the visitors – one being the form of Joe Root who scored a double hundred and a hundred in Sri Lanka.
"Joe is in fantastic form and he has a brilliant game for spin. It is very hard to keep dot balls against him and he manages to rotate strike and bat long periods of time. It is important that we watch and learn from him," Buttler said.
The second factor that can work in the Englishman's favour is his IPL experience. According to him, it is the "familiarity factor" that will stand him in good stead in the series. "The familiarity with the pitches, the atmosphere, all these work in your favour. Then there's a case of knowing a particular bowler. If you haven't played somebody like (Jasprit) Bumrah, it takes time to get used to. But by playing IPL, you know what angles to expect and so on," Buttler said, looking forward to taking on the "best team in the world".