Cricket
ICC set to amend 'soft signal' rule before the World Test Championship final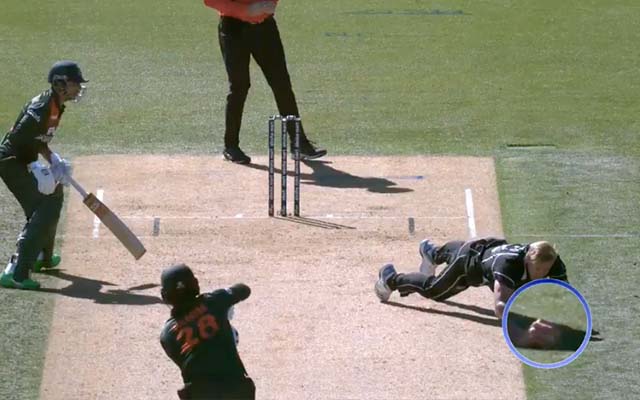 The report added that the ICC's Chief Executives' Committee will take up the issue from here on.
The International Cricket Council (ICC), going by reports, is set to make changes to the 'soft signal' rule before the final of the World Test Championship. As per the current rule, in case of on-field confusions, the on-field umpire sends the decisions to the third umpire with the soft signal. If the TV umpire doesn't find enough evidence to overturn the decision, the on-field call remains.
The rule created controversy during the fourth T20I between India and England at the Narendra Modi Stadium in Ahmedabad. Suryakumar Yadav was given out after the third umpire didn't find "conclusive evidence" to overturn the on-field 'soft signal' of 'Out'. In the clips, Dawid Malan seemed to have grounded the ball, but the third umpire had other opinions.
BCCI secretary raised the issue of the soft signal
As per reports in Cricbuzz, Jay Shah, the secretary of the Board of Control for Cricket in India (BCCI), started the debate at the ICC's board meeting on Thursday, March 25. He got support from the other members, who also reckoned that the protocols related to the soft signal for out-field catches need to change.
If reports are to be believed, the apex cricket board has decided to change the rule before the WTC final between India and New Zealand later this summer. The report added that the ICC's Chief Executives' Committee will take up the issue from here on.
After Yadav got out, Virat Kohli, the Indian skipper, said that there should be an 'I don't know' call in case of any on-field confusion.
"I don't know why there can't be an 'I don't know' call with the umpires as well. These decisions can change the course of the game, especially in these big games. We were on the receiving side today, and tomorrow it could be some other team," Kohli was quoted as saying after the match.
In another game, the third-umpire changed the on-field soft signal of 'Out' after he found Kyle Jamieson's catch 'unclean' in the second ODI between New Zealand and Bangladesh. At the Hagley Oval, Tamim Iqbal got the lifeline and he went on to score a half-century after being in his 30s.