Latest
I don't want controversies, they happen with me: Shakib Al Hasan | Cricket News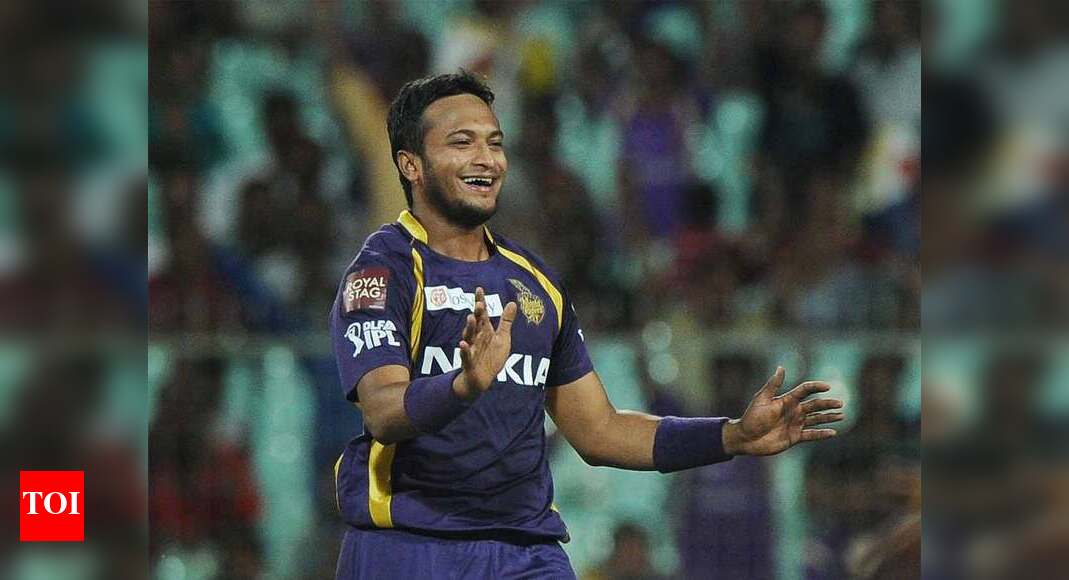 KOLKATA: Controversies seem to chase Bangladesh's talented all-rounder Shakib Al Hasan like a shadow, the latest being the country-versus-club issue. Shakib's request to be allowed to skip forthcoming Test series against New Zealand, so that he can play in the IPL for Kolkata Knight Riders, did not go down well with Bangladesh Cricket Board (BCB) officials.
In fact, the BCB even mulled the option of withdrawing the NOC given to him for the IPL, before relenting. "I do not want to get into controversies, willingly at least, but yes, they do happen," Shakib admitted in a chat with TOI on Thursday.
The NOC thing, he believes, was blown out of proportion. "It could have been avoided, but eventually it ended well," Shakib said. "I must thank the BCB officials, particularly the president, for sorting it out."
He feels it was the right decision for Bangladesh. "There is a purpose (for me) to play in this tournament (IPL) and I think I can make the most out of it. I think I will be a better player, which will eventually help Bangladesh in the upcoming T20 World Cup."
This wasn't the first time that he has been at loggerheads with the BCB officials. There have been instances when he has been involved in war of words with officials, his commitment towards the game and country being questioned. He has also been suspended by the board as well as the ICC. "I know I have to be careful," Shakib said. "In fact, what is important now is to ensure that I don't get into controversies anymore." If the BCB officials sigh in relief on hearing that, only time will tell whether he manages to do that.
Talking about the game, the all-rounder considers himself more of a '50-50′ cricketer as far as batting and bowling is concerned.