WWE
How A WWE Male Star Got Onto The TV Show
Total Divas is a show that brought mainstream attention to the WWE. Although, the hardcore professional wrestling fans don't like the concept, at all, the company did tremendous business with the reality TV series and already produced nine seasons of it. Perhaps, the tenth season could be in the pipeline allowing the female superstars to showcase their lifestyle.
WWE generally pays their Superstars well while Total Divas obviously offers some more lucrative paychecks for those who are parts of it. Apart from the main case, superstars who make guest appearances also receive a big amount of payment, as well. Former WWE Superstar Darren Young aka Fred Rosser had a good trick to be one of those sidekicks for the E Network show.
WWE Star Nikki Bella Posts First Naked Selfie Photo Of 2021
While speaking to Wrestling Inc, the former member of The Nexus revealed how he used to intentionally put himself into conversations where he would be featured on Total Divas. Generally, he maintained good rapport with Natalya to get more TV time. The two are good friends anyway, but Young did have an additional benefit behind this.
WWE HOF Nikki Bella Shows Off On Instagram; See Photos And Videos
Total Divas Story: How A WWE Male Star Got Onto The TV Show
It worked as Darren Young featured a few times on the reality show and this resulted in a few paychecks for the former half of the Prime Time Players. Here's more from him on his actions from the past,
"With WWE and their reality show, Total Divas, anytime the cameras are around, I get right on there because for me, not being a part of the show, you're going to be get a check in the mail because you're on their show. They pay you. Any time I see Nattie Neidhart, I go, 'Hey girl, how you doing? How's everything going?' And Nattie knows how to turn it on. 'Oh my God, I'm having so much problems with this Diva, that Diva,' and I'm just listening, listening. So I know when the cameras are on, a check is in the mail for me. After you're done and the cameras turn away from you, they're writing down who was involved in each scene."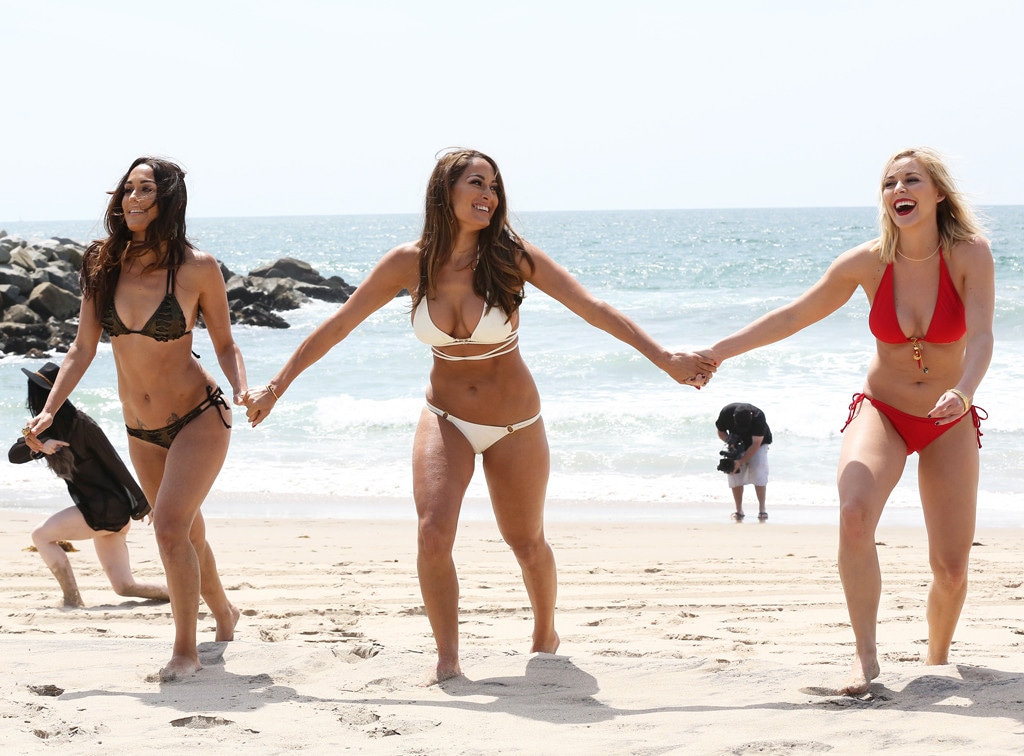 Anyone featured in Total Divas is guaranteed to get paid. Obviously, the regular cast members have bigger paydays but the other members also get some. Plus, it also gives Superstars a chance to gain exposure on a network with viewers who might not be acquainted with pro wrestlers.
Seeing himself on such a bigger platform is certainly a pleasure for the Total Divas cast members which in turn helps to boost one's brand. This is how the Bella Twins, Paige, Natalya, Maryse have gained mainstream followers. Maryse and the Bellas eventually bagged their own spin-off shows those were even bigger achievements.