NFL
Hoosiers offer Ohio RB Jaylen Jennings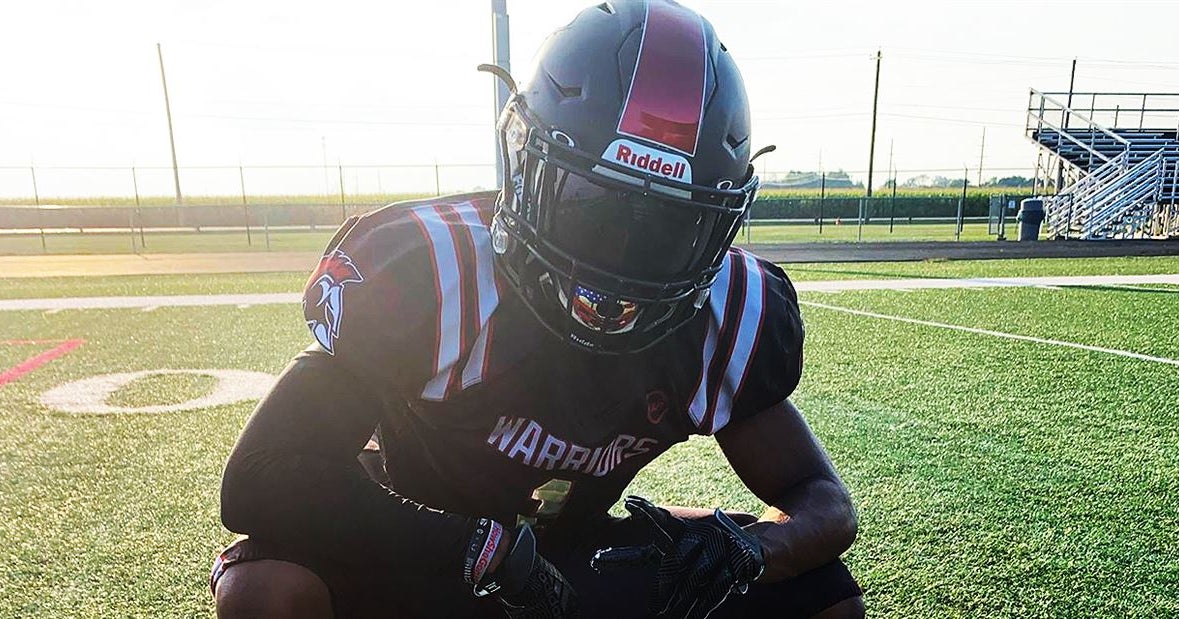 Deland McCullough has extended his first offer in the 2022 class to Ohio prospect Jaylen Jennings. The 5-foot-11, 185-pound running back from Columbus (OH) Harvest Preparatory School spoke to Peegs.com about his interest in the IU program, and what it means to land the offer from the new associate head coach and running backs for the Hoosiers.
Jennings said the success IU had in 2020 made an impression on him, and he also likes that they were able to get McCullough to leave the NFL and come back to college football.
"I'm very interested," he said when asked his interest level in Indiana. "The fact that they were so close to getting to the Big Ten Championship shows me how hard they are working to be great. Bringing back Coach McCullough is something that is big, and I also like how they have some of the best production at running back in college football."
SPECIAL SALE: 50% off annual VIP and free CBS All-Access (Paramount+)
The Hoosiers have told the talented prospect that they can see him being an impact player in their offense at the running back position.
"They love how athletic I am and that I can make plays like no other," Jennings said about the message from Indiana. "They see me fitting in as a true running back."
Jennings said McCullough recently followed him on Twitter and soon after that they were able to talk on the phone.
"Coach McCullough followed me (on Twitter) and we had a conversation," he said. "He said they watched my film and that they loved it. He said with him coming from the NFL he knows what a great running back looks like."
Following the talk with McCullough the athletic running back landed his offer during a FaceTime call with Indiana and the recruiting service he is working with.
"Darren Gammell with DJRS (Darren Junior Recruiting Service) FaceTimed with me and Indiana and that is when they offered me a full scholarship," Jennings said.
This past fall Jennings had an outstanding season for a Harvest Prep team that went 7-2 and won a couple games in the state playoffs.
"We had high expectations this season with a lot of experienced players coming back, so we knew we could go on a state playoff run, and we did that even though we were dealing with Covid," he said about his junior campaign. "I expected way more out of myself this season, and although I rushed for over 1,600 total yards and scored 22 touchdowns, I wanted to win a state title. I feel like I improved on my awareness such as reading the correct holes and knowing if I need to bounce it outside or not. I also thought my footwork got better, and I improved on being more balanced as a player and a teammate."
The Ohio native said that when he makes his college choice he is viewing it as a lifetime decision and not just one that impacts the next four years of his life.
"This is not a four-year decision, this is a 40-year decision," Jennings said. "I am looking to get the best education possible, along with being coached by the best coaches in the country. The biggest factor for me to take into consideration will be which school will help develop me into the best man I can possibly be."
Jennings currently has offers from Indiana, Bowling Green, and Kent State. He said that there is no rush for him to make a decision.
"I'm shooting to make a decision after my senior season due to the fact that Covid has pushed the dead period back so much," he said. "I want to see what every school has to truly offer me."