Hockey
hockey: Indian men's hockey tour for 'Summer Series' cancelled after Covid mutation and surge in cases in South Africa | Hockey News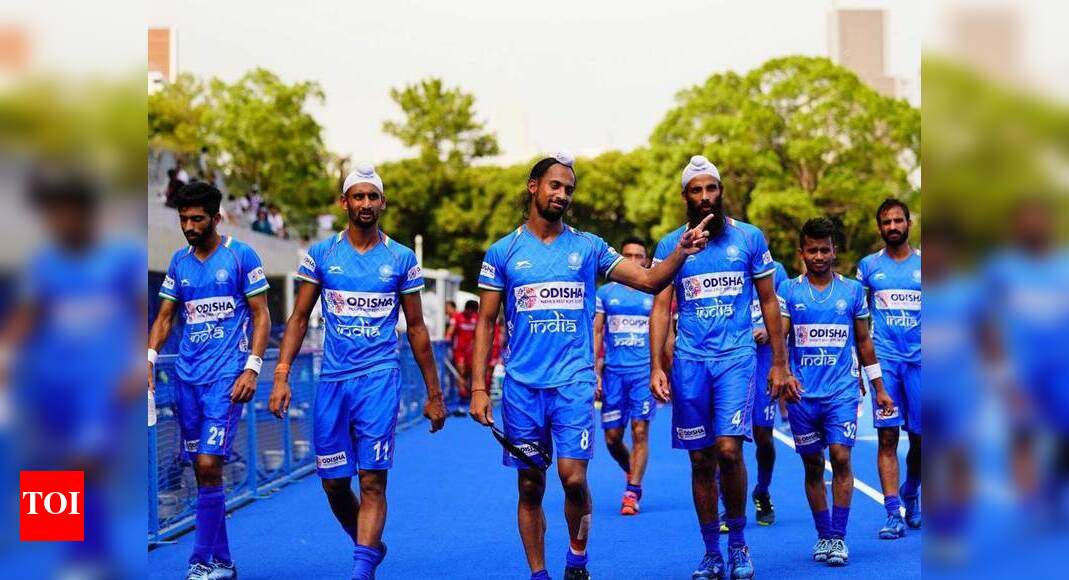 NEW DELHI: Indian men's
hockey
team's plans to come out of the Covid-forced break and kick off the New Year with an international tour has hit a roadblock, with
South Africa
cancelling the multi-nation '
Summer Series
' due to mutation of the
Covid-19
virus and surge in the number of cases.
The tournament was scheduled to be held in Cape Town from January 10 to 27, with Belgium, Great Britain and France the other three teams besides the hosts and India.
"The decision to do so was taken after a risk assessment was done regarding the rising Covid-19 infection numbers in the Western Cape area,"
Marissa Langeni
, CEO of the
South African Hockey Association
(SAHA), told Timesofindia.com.
The Indian men last played an international fixture against Australia during the home leg of the FIH Pro League in Bhubaneswar on February 21-22 last year.
"It's best to clarify regarding the tour with SA. It was cancelled on their advice,"
Hockey India
's media department said responding to a query by Timesofindia.com.
The South African federation's CEO said the decision was taken after a revised risk assessment because of a surge in the number of Covid-19 cases.
"The domestic situation in South Africa changed in early December and it became evident that the infection numbers were starting to rise exponentially; and by 14 December we had recorded 10,000 daily infections, with the bulk being in the Western Cape, KwaZulu Natal and Gauteng (the three largest hockey areas in SA)," Langeni further told TimesofIndia.com.
"Given this rapid rise in numbers and the projected numbers for the January phase, the risk assessment done revealed that it would be much too risky to continue with the series," she added.
Langeni suggested the federation and the government didn't want to take any risk even in a bio-bubble, especially after the country's health ministry confirmed mutation of the virus.
"It emerged on 18 December via an urgent media briefing by the Minister of Health, Dr Zweli Mkhize, that South Africa had discovered a new lineage/variant of the Covid-19 virus known as 501.V2, which was largely responsible for the rapid rise in numbers as South Africa experienced its second wave.
"In response to this situation, the President on Monday, 28th December, placed SA on Alert Level 3 and additional restrictions have been placed on citizens until 15 January," Langeni told Timesofindia.com.
"It was with great regret that we could not host our Hockey India friends in our beautiful country. We have enjoyed a great cordial relationship with Hockey India and hope to grow this further going forward."
India's women's team, meanwhile, is back on the 'Road to the Olympics' as the Rani-led squad left for Argentina on Sunday. They will play eight matches during the month-long tour.
The men, on the other hand, have re-assembled in Bengaluru for the national camp starting from Tuesday under chief coach Graham Reid. The next scheduled tournament for the men is the Asian Champions Trophy in Dhaka from March 11 to 19.
Captain Manpreet Singh & Co will resume their Pro League campaign with the away leg against Argentina on April 10-11.