NASCAR
Hendrick Motorsports pays tribute to fallen crewmember Rowdy Harrell with special decal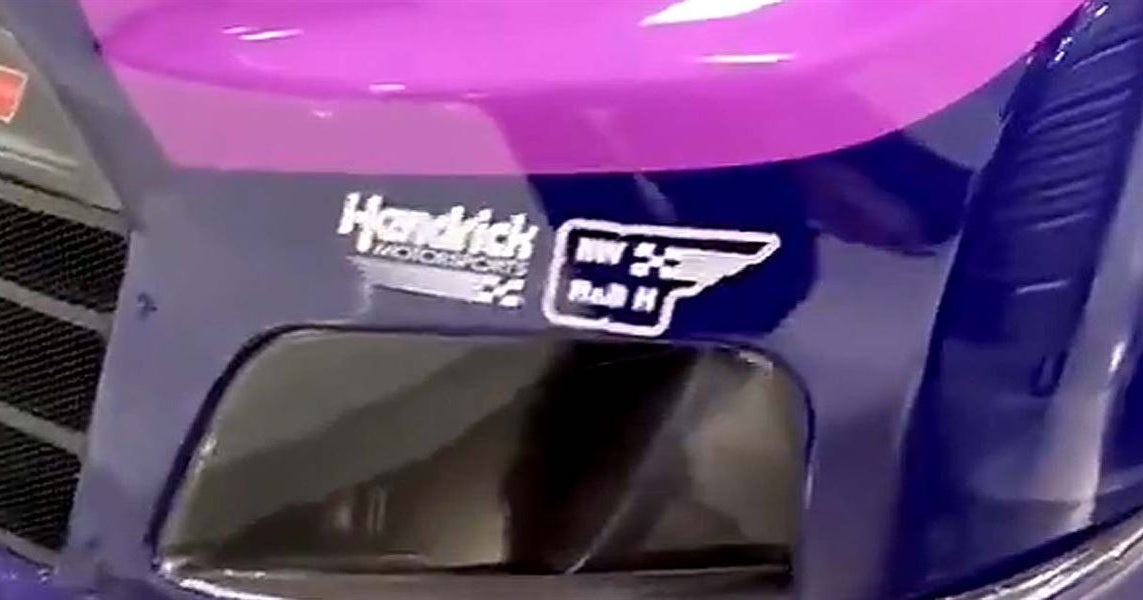 When Hendrick Motorsports' No. 48 team unloads for the first time in Daytona this week, they will begin a 2021 season where they will carry the memory of a pair of fallen compatriots with them. Including William "Rowdy" Harrell, a former walk-on linebacker at Alabama who went on to make his living over the wall.
In a post on their Twitter account on Friday, Hendrick Motorsports revealed the finishing touch to the No. 48 Ally Chevrolet driven by Alex Bowman: A small decal under the left front headlight on the nose of the car honoring the memory of both Rowdy Harrell and his wife Blakely, who were killed in a car accident while on their honeymoon in November. Harrell, who won three National Championships playing for the Alabama Crimson Tide, had served as a tire carrier for Bowman's over-the-wall crew.
The decal also pays tribute to Bryce Whitson, an aerodynamics engineer for Hendrick who died of leukemia in August. The decal will adorn the No. 48 Chevrolet for the entire 2021 season.
.@Ives_Greg is putting the final touch on the @allyracing Chevy that will honor former teammates Bryce Whitson and Rowdy Harrell, along with his wife Blakley. The decal will adorn the No. 48 Camaro all season. pic.twitter.com/gAnbCTiAGm


— Hendrick Motorsports (@TeamHendrick) February 6, 2021
A native of Moundville, Alabama, Harrell played middle linebacker at Alabama from 2009 to 2012, but was too small to earn a look in the NFL. According to a 2015 story by Matt Weaver of Autoweek, Harrell made his way into NASCAR when he won an open tryout for Hendrick Motorsports' over-the-wall crew.
Harrell worked eight seasons for Hendrick Motorsports, mostly with the No. 88 (Now No. 48) team and drivers Dale Earnhardt Jr. & Alex Bowman. Harrell was also part of two championship-winning pit crews with JR Motorsports in the NASCAR Xfinity Series. Harrell was only 30 years old at the time of his death, which came just days after his wedding.
"They were such positive, giving and passionate people who could not have been a more perfect match," said crew chief Greg Ives in a statement on the Harrell's death last November. "Rowdy had an energetic and infectious personality. He was the heart and soul of our team and always kept us motivated, no matter the circumstance.
"Rowdy shared his love with the people around him and was loved in return. Although he will be greatly missed, his memory will continue to inspire us always."
The No. 48 team's tribute decal indirectly continues a long-standing tradition of memorial decals on the nose of the car. In October 2001, the team was making its debut with Jimmie Johnson behind the wheel when Blaise Alexander, a competitor and personal friend of Johnson's, was killed in a crash during an ARCA Racing Series event. Johnson, who went on to win seven Cup Championships, ran a tribute decal with Alexander's initials under the left front headlight for the rest of his career.