Latest
'Hardworking, fearless and frank' Shardul Thakur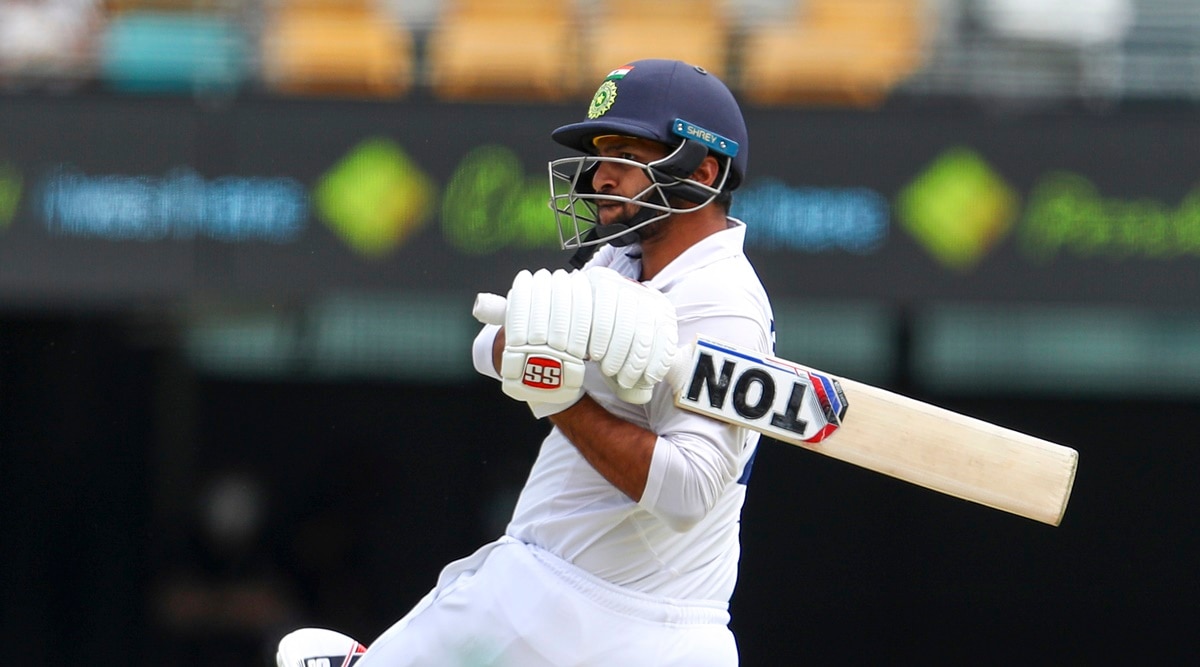 Sometime last month, Shardul Thakur dialled a friend. The call, the friend remembers, was a cry of frustration. Thakur was coping with being benched for a month, with the tough quarantine life chaining him to his gloomy thoughts in his room and he had one query at the end: Could he play in the Syed Mushtaq Ali T20 if he comes back to Mumbai in time for the tournament, which ends on January 31st?
His friend didn't have the answer and muttered some consolatory words, but realised the Australia sojourn was testing the patience of his immensely competitive friend, thirsting for some cricket action.
Thakur had made his Test debut in 2018 against West Indies where he could only bowl 10 balls before he pulled up with a groin injury and the wait for the second had stretched for too long. That injury not only cost him the Test spot but also derailed his ODI chances as the team swooped in on Deepak Chahar as his replacement. He had to walk past broken bodies to get here. He was only added to the Test squad ahead of the Boxing Day game as Mohammad Shami had fractured his right arm.
More waiting ensued as Navdeep Saini played until injuries to Umesh Yadav and Jasprit Bumrah got him a rare chance to play this Test.
Shardul (67) made the opportunity, which came his way after a gap, count. Along with Washington Sundar (62), he put on 123 runs for the seventh wicket to help restrict Australia's lead to 33 when India were in a spot of bother after being reduced to 186 for six.
READ | When Washington was 9, he batted despite stitches on his temple: Father Sundar
Waiting is something that he has done from childhood. Waited for the 4.30 am train to Mumbai from Palghar, a town on the Mumbai-Ahmedabad rail corridor, as a 13-year old. Waited for a year to get into the Mumbai Under-19 team and later more to walk into the senior state team. Waited in IPL to get games consistently, was traded from one franchise to another before finally slumping into Chennai Super Kings.
To understand Thakur one has to understand Palghar, the small town which is 114 kilometres from Mumbai, where Thakur's father relied on farming, the primary occupation of the region. A place where people are unafraid to speak their mind, and Thakur is no exception. "That area is known for its hardworking and outspoken people. Fearless and they won't budge an inch for anyone," says his friend Ajinkya Naik. Thakur certainly didn't give an inch to the Australian pacers in his knock in Brisbane.
READ | In latest fightback for India, Chennai flair and Palghar grit
The Mumbai and IPL player Siddesh Lad, another childhood friend of Thakur, isn't surprised with what Thakur accomplished in faraway Australia. "Before coming to Mumbai, Thakur would practice on matting wickets and in school, on cement tracks. That's the main reason that cutting and pull comes naturally to him," Lad said.
Thakur studied in Swami Vivekananda International school which also gave India the opener Rohit Sharma. Lad said Thakur is a natural batsman but it's his confidence which sets him apart from others.
6 sixes in school cricket
"The best part of Shardul is his confidence. No one can match that," Lad says. "People will be surprised to see his batting but those of us who know him aren't. I remember once during a Ranji Trophy game, Wasim Jaffer had said that if
Thakur takes his batting seriously he can be a good batsman."
There were early signs of him being capable of changing the course of a game with the bat. Once during a Harris Shield game, Thakur hit six sixes in an over.
His outspokenness and straight-to-the-point talk has sometimes affected the perceptions about him.
There is a famous story in the Chennai Super Kings camp from this season in Dubai when Thakur told MS Dhoni to send him as a pinch hitter as the team top order was failing consistently. The next day Dhoni decided to send in Sam Curran at No.3.
Even in the Indian dressing room, it's learnt that Thakur never runs short of views to share.
Be it Indian coach Ravi Shastri or Virat Kohli, Thakur always talks freely.
By the end of his first Ranji season for Mumbai, he was heavily criticised for his weight and worked hard to lose 13 kgs and wrapped up with a tweet: "Lying on mom's lap watching TV … best feeling." Nothing can still beat that but a spine-tingling 67 at the fierce den of Australia where they haven't lost a Test for decades and where they looked set to win another one until he intervened must come close.