Formula 1
Hamilton reveals plans to continue in F1 beyond 2021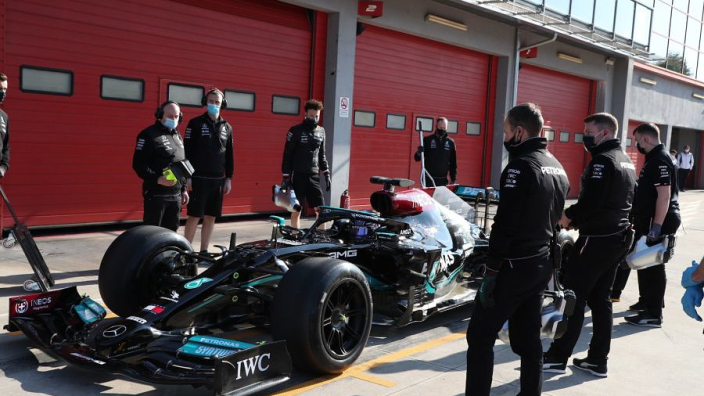 Lewis Hamilton has revealed for the first time that he hopes to continue his contract with Mercedes beyond the end of this year.
In January, the reigning champion signed a late one-season deal with Mercedes to continue racing, leading to question marks as to whether he would then leave F1 at the end of the year after landing a record-breaking eighth title.
With Red Bull in the ascendency at present, and with the thrill of the on-track fight as well as his growing role as an ambassador for equality, Hamilton has now confirmed that he does not feel his time in the sport is at an end just yet.
"I am enjoying this battle that we're having, it's been more exciting, even more of a challenge," said Hamilton.
"I continue to love working with this team and it's encouraging to see the steps that we are really making towards a more positive and more diverse [sport].
"I think they have already announced one of the initiatives we have within our organisation and we still have a lot of work to do as a sport. There are still many teams that continue to stay silent, so far as not being held accountable.
"There is still a lot of work to do with this sport and I know that being here I have more of a chance of helping to change that than not. I don't know how long I will stay though, we'll see."
Hamilton made his F1 debut in 2007, when he narrowly missed out on winning the world championship with McLaren. He has since dominated the sport with Mercedes, winning the title in six of the last seven seasons.
This year he has changed from hunted to hunter, with Max Verstappen and Red Bull threatening to finally dethrone him, but next year will see a clean slate with a whole new raft of regulations introduced, including new 18-inch tyres.
Hamilton volunteered to test the new rubber for Pirelli at Portimão on Tuesday, ahead of this weekend's race at the circuit.
Asked about that, it was during his response that he initially let slip his desire to stay in the sport.
"I don't ever volunteer for test days and that's probably one of the first ones that I have volunteered for," he added. "I immediately regretted it when I woke up in the morning. I was like 'Damn it!'
"But honestly, it's a really great track to test at so I enjoyed the day. I plan to be here next year and I want to help Pirelli.
"I think all the drivers have wished for more performance tyres moving forward. I think it was a good test. Obviously it was the first step of the tyres, but a definitely wasn't a bad place to start."