NFL
Guard, Center For Pats In Every Round Of NFL Draft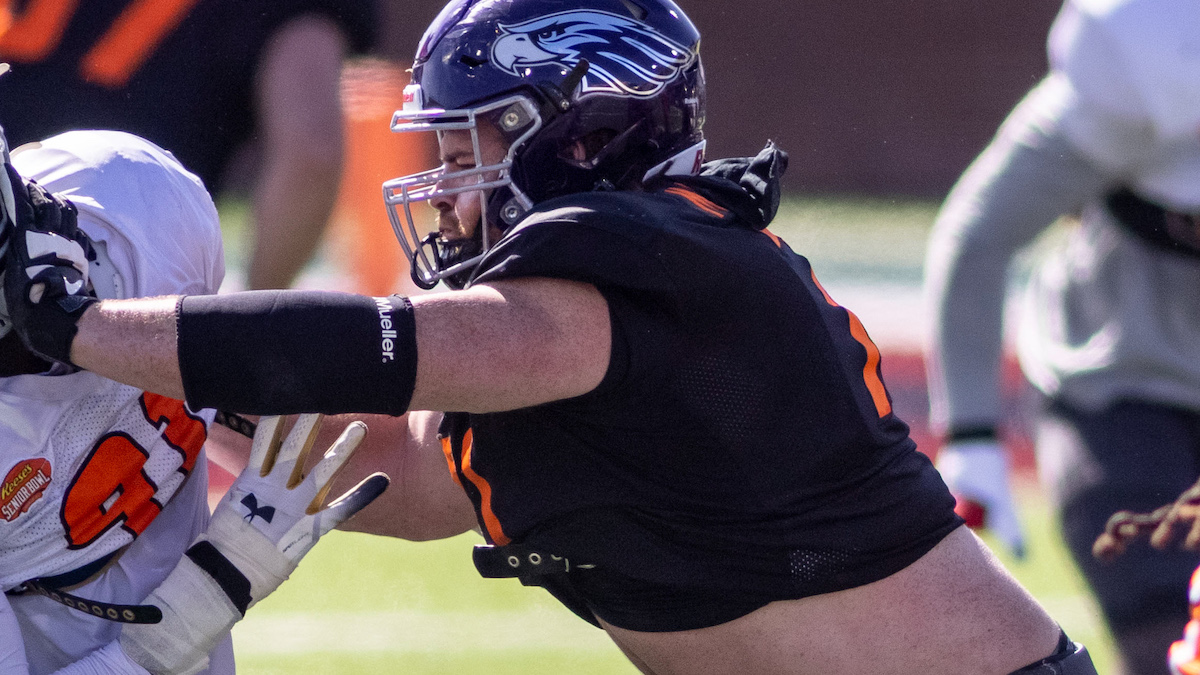 Based on New England's average NFL Scouting Combine and pro day measureables among drafted interior offensive linemen, we created a metric to determine the best fit among 2021 NFL Draft prospects using their own pro day measurements.
Here are this year's guard and center prospects sorted by DraftScout.com's rankings.
These are the top 25 fits sorted by our metric:
First Round: OT/G Alijah Vera-Tucker, USC
No, you're not suffering from deja vu. Yes, Vera-Tucker was also our best fit at offensive tackle. We're doubling down.
The former Trojan played guard before switching to left tackle in 2020. We could see him playing either position in New England, and he's in the mix for the Patriots' No. 15 overall pick.
Second Round: G/C Quinn Meinerz, Wisconsin-Whitewater
Meinerz was a Senior Bowl standout, and the Patriots typically like to pick players from the top annual college All-Star game.
Meinerz is an incredible athlete for his 320-pound frame. He could serve as depth at guard or center, though the second round might be a little early to take an interior offensive lineman without tackle versatility.
Third Round: G/C Kendrick Green, Illinois
Green is a bit undersized at 6-foot-2, 305 pounds. He split his time between left guard and center at Illinois and didn't allow a sack in 2020.
Fourth Round: OT/G/C Robert Hainsey, Notre Dame
Hainsey played multiple positions, including center, at the Senior Bowl. He was strictly a right tackle with the Fighting Irish and was a team captain as a junior and senior.
Fifth Round: OT/G Royce Newman, Ole Miss
Another Senior Bowl guy, Newman is slightly taller than the average Patriots guard at 6-foot-5. He played everything other than center in college.