New Zealand
Gu and Porteous win World Championships halfpipe events, reminiscent of X Games golds | News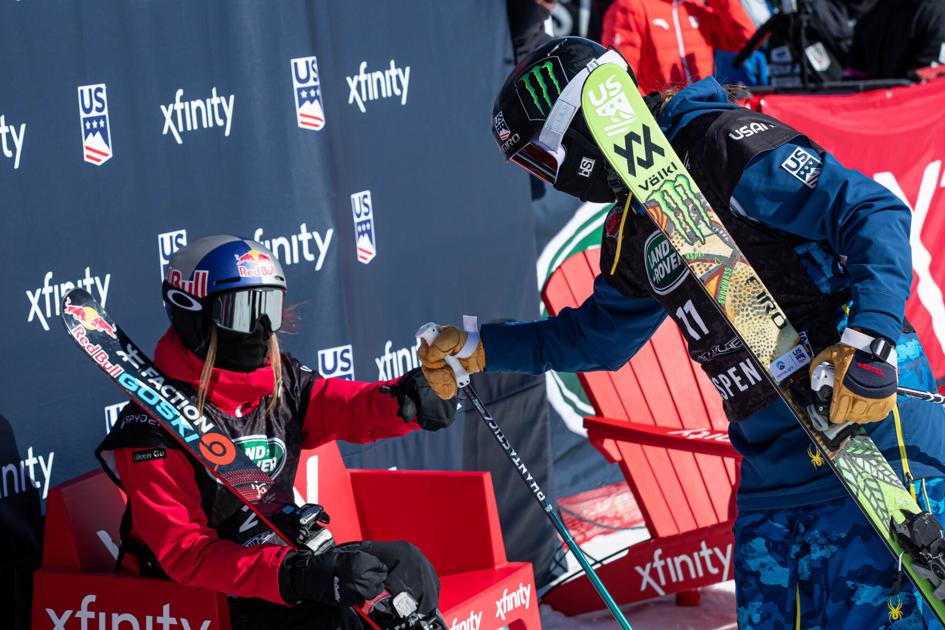 Eileen Gu, the 17-year-old freeskiing triple threat representing China, won in stellar fashion the first event of her Aspen 2021 FIS Snowboard and Freeski World Championships on Friday, scoring 93 for a technical run that held up despite assaults from a slate of ­competitors, including Canadian Rachael Karker, who mounted a third-run challenge en route to silver. Zoe Atkin, representing Great Britain, won bronze.
The top American was Hanna Faulhaber, the 16-year-old from Carbondale, in fourth place. Aspen native Alex Ferreira, 26, took fourth among the men behind winner Nico Porteous of New Zealand.
"I'm feeling amazing," Faulhaber said upon the event's conclusion. "The pipe is running the best it ever has. It's so much fun being out here with all the girls. Nice to lay down a clean run in finals."
Faulhaber improved her score on each of the three runs — no small feat as the left wall of the 22-foot-high pipe softened under the afternoon sun. The Basalt High School junior finished a half point ahead of teammate and 2018 Olympic bronze medalist Brita Sigourney. Devin Logan, also of the U.S. Team, landed in sixth out of eight competitors.
"I've always looked up to them growing up. To compete up against them is so amazing," Faulhaber said of Sigourney and Logan.
The U.S. Freeski Pro Team's halfpipe coach, Mike Riddle, praised the local teen's performance at her first World Championships.
"Hanna is skiing at an unbelievable level right now, and it's good to see that. She's so young and has so much potential," Riddle said.
He called her fourth place here "not too shabby by any means." The coach also noted Faulhaber's ability to go huge in her jumps.
"Amplitude is the hardest thing to teach to anybody, guys or girls. And she's not afraid to go big. It's been really cool watching her progression, and her future's really bright," said Riddle, a former Canadian freeskier who turned to coaching.
Reigning women's world champion in halfpipe skiing Kelly Sildaru, of Estonia, did not enter due to injury.
Gu said she competed for the first time in her life without poles because of a broken hand and struggled because of it, in both halfpipe practices and Wednesday's qualifier. Temporarily, her confidence was shaken.
"Dropping in today, I was really excited to show the world I can come back and ski well," Gu said. She is also expected to be a factor in women's slopestyle and ski big air.
"It's such an honor to win my first World Championships," Gu said, offering a shout-out to host Aspen Skiing Co. for organizing the event in such a short time frame and amid the backdrop of COVID-19.
Porteous a golden repeat champion
A new world champion was also crowned on the men's side, as New Zealand's Nico Porteous repeated his X Games gold medal-winning performance that was punctuated by two double cork 1620s, or four-and-one-half rotations.
"That's the best I've ever skied in my life," said Porteous, 19, who overcame a broken foot suffered while skateboarding just two days after X Games Aspen concluded.
Porteous didn't even get back into the halfpipe until the practice rounds started here on Monday. "The first day of training was my first day back in the pipe" after sitting home for the past four and a half weeks doing rehabilitation, he allowed.
Aaron Blunck, the two-time reigning world champion from 2019 and 2017, finished fifth in men's halfpipe and wasn't a factor in Friday's competition. Finishing just ahead of Blunck was Aspen's Alex Ferreira in fourth, a much improved standing from his eighth place at the 2019 FIS World Championships in Park City, Utah.
"Like everyone else, it's been tough with the competition season. Not that many people have gotten the contest nerves out. And I usually get them out with the first one or two contests," Ferreira said, adding, "I'm still feeling them."
Porteous' best-run score of 94.5 kept him ahead of silver medalist Simon D'Artois, the veteran from Canada who in his second run completed two 1260 rotations, a 1080 and a double flat spin.
Birk Irving, of the U.S. Freeskiing Team, earned bronze — just as the 21-year-old Winter Park resident did at X Games. Irving elected to not take his final run after a crash earlier in the afternoon. By the time the men made their third attempt in the pipe, temperatures in the area had surged to about 45 degrees Fahrenheit under mostly sunny skies.