Featured
Gophers move up to No. 16 in AP top-25 poll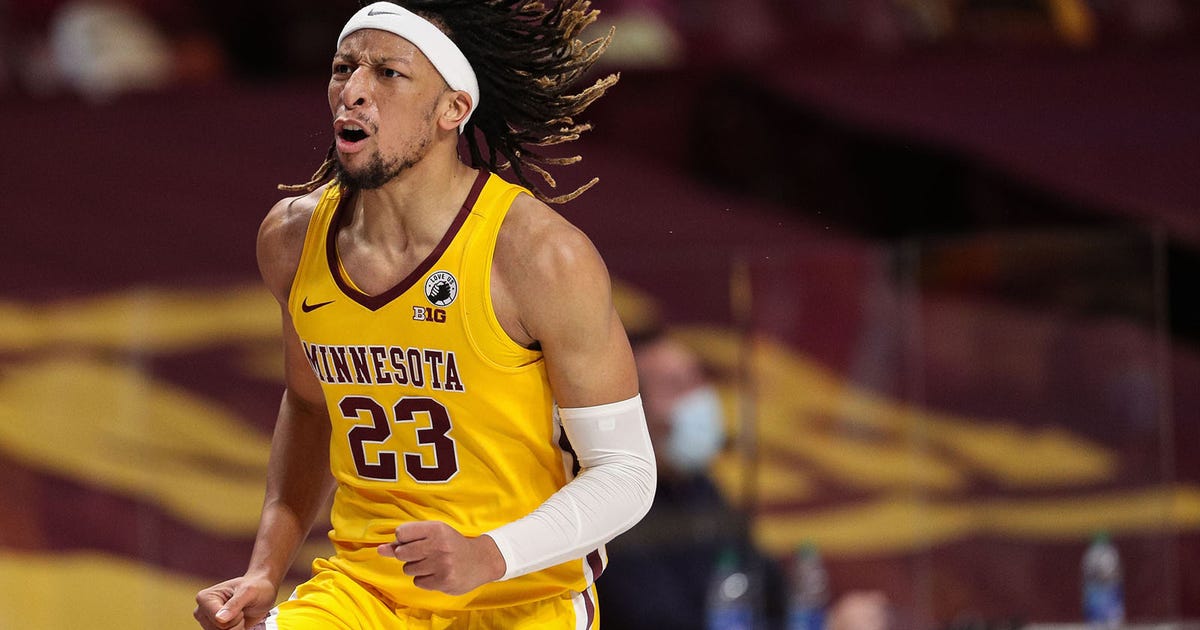 With two wins over top-25 teams last week, the Minnesota Gophers men's basketball team moved up five spots to No. 16 in the Associated Press top-25 poll, released Monday.
Minnesota entered the AP top-25 poll for the first time since the 2017-18 season last week at No. 21. The Gophers played three top-25 foes in the past seven days, defeating No. 17 Michigan State, losing to No. 6 Wisconsin and beating No. 25 Ohio State.
The No. 16 ranking is the Gophers' highest since being slotted 14th during the 2017-18 season.
Richard Pitino's squad is one of seven Big Ten teams to be included in the top 25 — No. 5 Iowa, No. 8 Wisconsin, No. 10 Michigan, No. 12 Illinois, No. 15 Rutgers, No. 16 Minnesota, No. 23 Michigan State.
The Gophers return to the court Wednesday to face the 10th-ranked Wolverines at Williams Arena.
AP TOP 25 POLL — WEEK 7 (released Jan. 4)
| | | |
| --- | --- | --- |
| RANK | TEAM | PV RANK |
| 1 | Gonzaga (10-0) | 1 |
| 2 | Baylor (9-0) | 2 |
| 3 | Villanova (8-1) | 4 |
| 4 | Texas (8-1) | 8 |
| 5 | Iowa (9-2) | 10 |
| 6 | Kansas (8-2) | 3 |
| 7 | Creighton (8-2) | 11 |
| 8 | Wisconsin (9-2) | 6 |
| 9 | Tennessee (7-1) | 7 |
| 10 | Michigan (9-0) | 16 |
| 11 | Houston (8-1) | 5 |
| 12 | Illinois (8-3) | 15 |
| 13 | Missouri (7-1) | 12 |
| 14 | West Virginia (8-3) | 9 |
| 15 | Rutgers (7-2) | 14 |
| 16 | Minnesota (10-2) | 21 |
| 17 | Oregon (8-1) | 21 |
| 18 | Texas Tech (8-3) | 13 |
| t-19 | Clemson (8-1) | NR |
| t-19 | Virginia Tech (8-1) | 24 |
| 21 | Duke (3-2) | 20 |
| 22 | Virginia (5-2) | 23 |
| t-23 | St. Louis (7-1) | NR |
| t-23 | Michigan State (7-3) | 17 |
| 25 | Florida State (5-2) | 18 |