Golf
Golf tournament raises $300K for child safety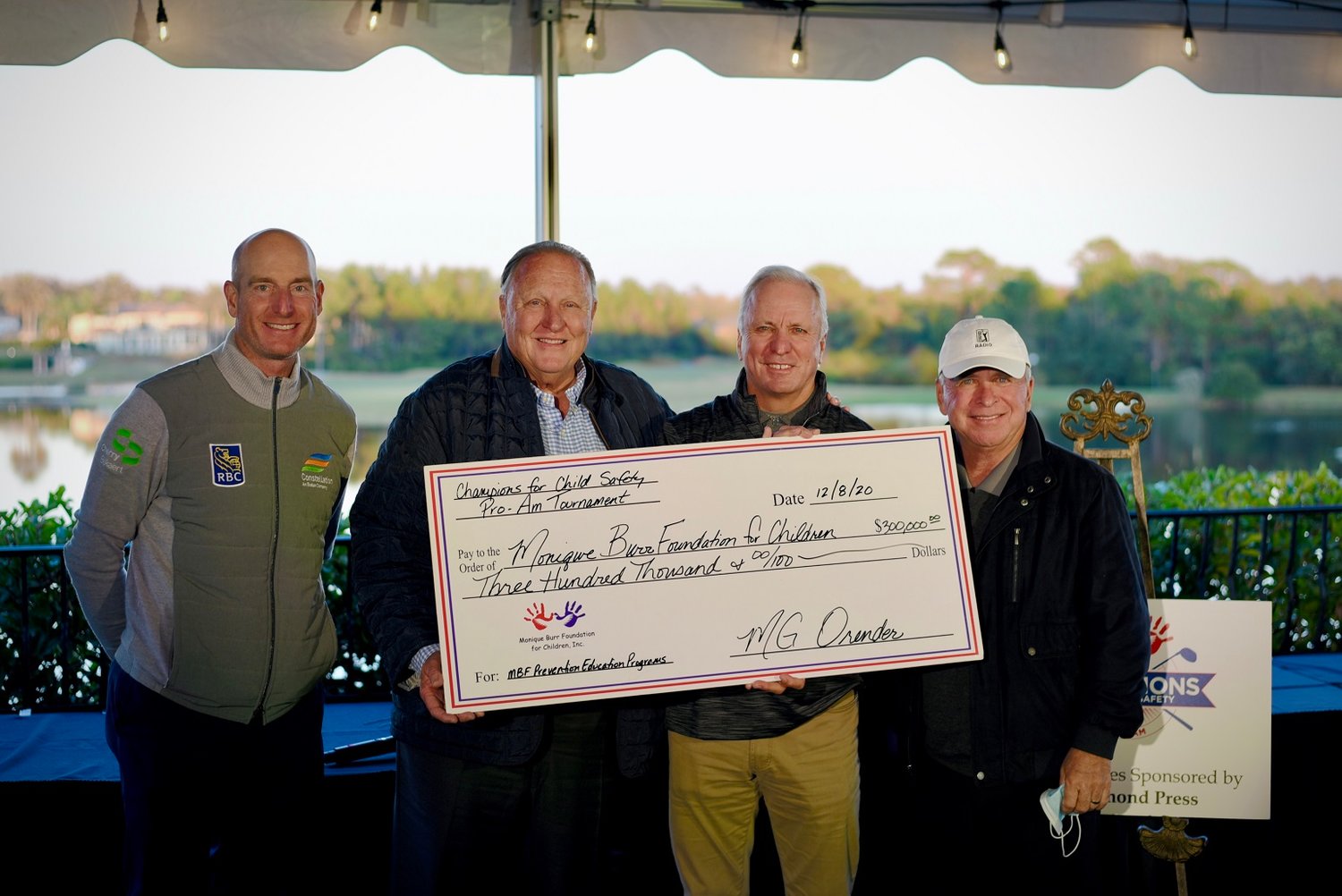 Funds raised at a recent golf tournament will help keep children safe from bullying, abuse and related dangers.
The Monique Burr Foundation for Children has announced that $300,000 was raised at the Dream Finders Homes (of Northeast Florida) MBF Champions for Child Safety Pro-Am Golf Tournament presented by Lennar at The Palencia Club in St. Augustine.
The annual tournament offers corporate teams and individuals the opportunity to golf with professional golfers.
The tournament chair was M.G. Orender. Fred Funk, Jim Furyk and Mark McCumber served as honorary chairs.
The event raised funds for programs that help better protect children from bullying, cyberbullying, all forms of child abuse, digital dangers, human trafficking and exploitation.
"We appreciate the support of our sponsors, participants and honorary chairs, and we wouldn't be able to make the impact we are making across the globe without it," said Lynn Layton, MBF president and CEO.
Tournament proceeds support MBF Prevention Education Programs, a series of comprehensive prevention programs that educate and empower children and teens with strategies to prevent, recognize and respond appropriately to bullying, cyberbullying, online dangers, child abuse, exploitation and child trafficking.
To date, MBF has trained more than 5,000 facilitators who have delivered MBF Child Safety Matters and MBF Teen Safety Matters lessons to more than 4.5 million students within 25 states, Washington, D.C., and three countries.
Since the tournament began in 1997, it has raised more than $4.2 million for the Monique Burr Foundation for Children Inc.
For more information about the Monique Burr Foundation for Children Inc., go to www.mbfpreventioneducation.org or call (904) 642-0210.