Tennis
Georgia men's tennis wraps up MLK Invitational with 5 match wins against Georgia Tech | Sports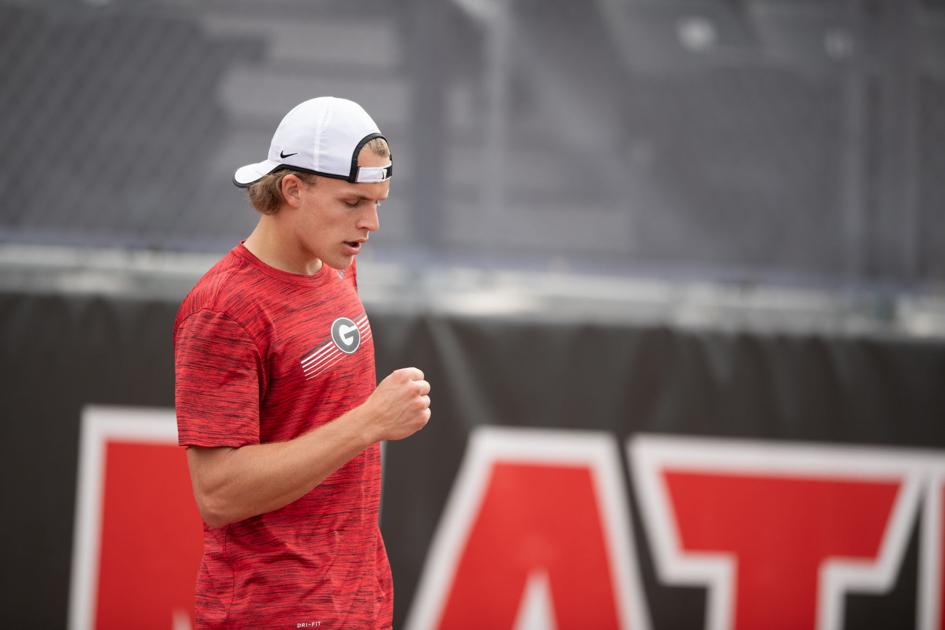 The Georgia men's tennis team posted a 5-6 record Monday against Georgia Tech on the final day of the MLK Invitational in Atlanta.
The Bulldogs earned four of their five wins against the Yellow Jackets in singles play after winning only one of four matches in doubles. 
"We had a better day today," said Georgia head coach Manuel Diaz. "Tech served too big against us in doubles and did not allow us to control play, but many of our guys bounced back in singles and got better."
Georgia's only win in doubles came through Baptiste Anselmo and Britton Johnston as they defeated Brandon Freestone and Zummy Bauer 7-5. 
The eighth-ranked duo of Tyler Zink and Trent Bryde of Georgia fell short against Marcus McDaniel and Pablo Schelcher 6-3, and Georgia's No. 20-ranked duo of Philip Henning and Blake Croyder were defeated 6-2 by Andres Martin and Keshav Chopra. 
Georgia used its straight-set wins on courts four, five and six at the beginning of singles play to recover from its doubles display. After losing their doubles match earlier in the day as a pair, Billy Rowe and Erik Grevelius won their singles matches 6-4, 6-1 and 6-4, 6-4, respectively. Croyder also picked up a win as he ousted Schelcher 7-5, 6-2.
Georgia's Bryde, however, was not able to bounce back from doubles play, as he was handed his second defeat of the day in a 6-2, 6-3 loss to Martin. 
After earning the Bulldogs' only doubles win, Anselmo and Johnston couldn't replicate that kind of success in their respective singles matches. Anselmo lost a close match to Georgia Tech's Chopra 7-6, 7-6, and Johnston lost 6-3 in both sets to Freestone. 
Georgia finished singles play with a 4-3 record after Zink beat McDaniel. Zink cruised to a 6-0 win in the first set and pulled through for a 7-6 tiebreaker triumph in the second. 
"We have a lot of work to do to become the team we want to be," Diaz said. "We are looking forward to the start of the dual-match season against Mercer and FSU this coming weekend."
Georgia begins the dual-match season this weekend with a pair of matches. The Bulldogs host Mercer at 2:30 p.m. on Jan. 22, before welcoming Florida State at noon on Jan. 24.
"These matches today go a long way in getting us ready," Diaz said.