Sports
Florida State Hangs on to Top UNC, Ends Tar Heels Three-Game Winning Streak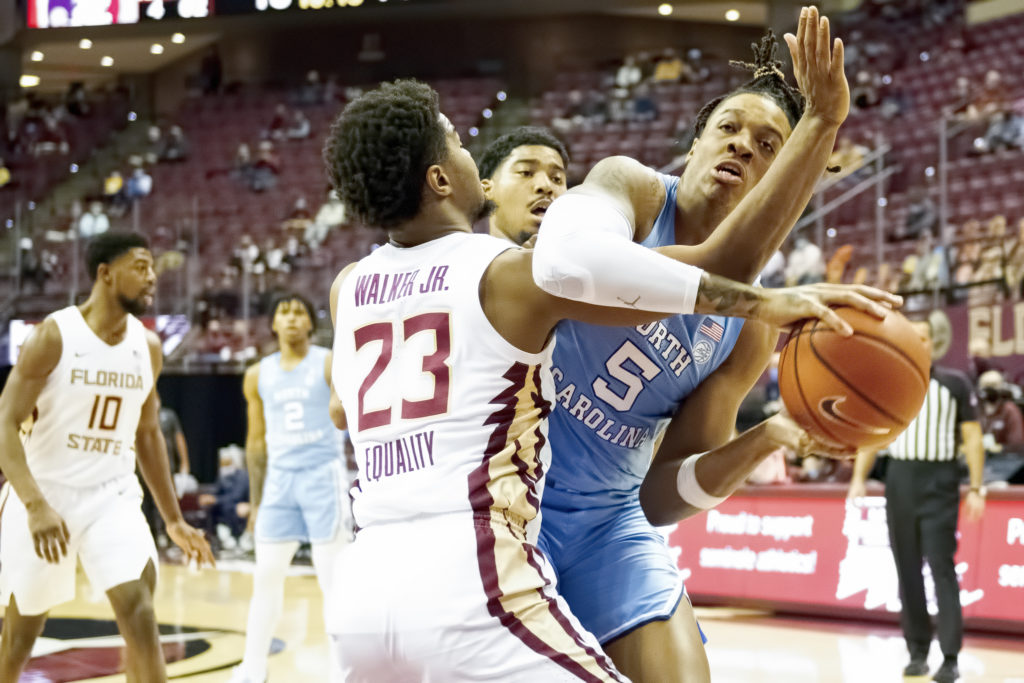 A three-game winning streak for the UNC men's basketball team came to an end Saturday afternoon in Tallahassee, as the Tar Heels suffered an 82-75 loss to the Florida State Seminoles.
Florida State (7-2, 3-1 ACC) managed to hang on to a slim lead throughout the whole second half, despite the Tar Heels making a shot to come within one possession on six different occasions.
UNC also recorded 11 of its 14 turnovers in the second half, which was just enough to allow Florida State to maintain control. In addition, the Seminoles converted on 26 of their 27 free throw attempts in the game, enough to make all the difference in the final score.
Guard M.J. Walker led Florida State with 21 points, while forward RaiQuan Gray added 19.
"We started turning it over in the second half inside," Tar Heel head coach Roy Williams said afterwards. "They're a scrappy team. They have a sense of urgency that they play with all the time. And I think that's one of the characteristics of all of [head coach] Leonard [Hamilton]'s teams."
Freshman guard R.J. Davis matched his career high with 16 points for UNC (8-5, 3-3 ACC), in a game where the Tar Heels set a new season-high with 10 made three-pointers.
Davis accounted for two of those shots from deep, while Caleb Love added three and Kerwin Walton led the team with four. Walton finished with 14 points overall and Love added 11 to give the Tar Heels three freshman guards in double figures.
Senior forward Garrison Brooks finished with 12 points as the fourth UNC player in double figures, but the Tar Heels were out-rebounded for just the second time all season.
For a team that has struggled on offense, this performance against a talented Florida State team definitely provides a sense of hope moving forward.
"It's cliche to say you're not interested in moral victories, and I don't think I've said that a hundred times in my life," Williams said. "I've probably said it before, but I just want us to play better.
"You get the game to a one-possession game and you make some mistakes, you miss some shots, you're not quite as powerful going up with it or you get it to one and then you don't get a defensive stop–we've got to get better at all those things."
Up Next:
The Tar Heels return to the court on Wednesday to host Wake Forest in a game with a late tip-off time of 9 p.m.
Game Notes:
All six of UNC's games against ACC opponents have been decided by seven points or less.
Redshirt freshman guard Anthony Harris made his first appearance for the Tar Heels since tearing his ACL in Dec. 2019. He scored five points and dished out three assists in nine minutes of action.
Despite a recent hot streak, junior guard Leaky Black was held scoreless against Florida Statte.
Photo via ACC Media
Chapelboro.com does not charge subscription fees. You can support local journalism and our mission to serve the community. Contribute today – every single dollar matters.
Related