Canada
Final mocks focus on quarterbacks for Denver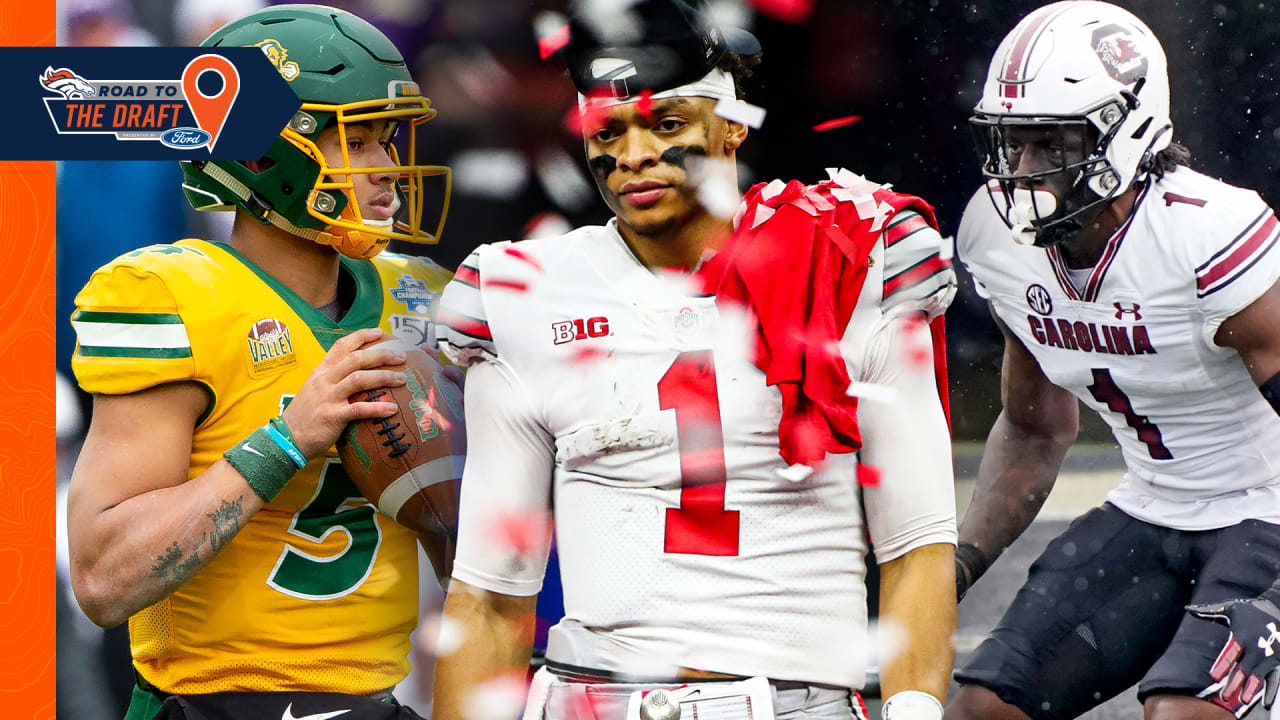 Fields can be a great fit in Denver, which should take good advantage of his dual threat.
Denver could move on from Drew Lock, who has had a bumpy start to his career, but if they decide to keep him they could instead choose to reinforce a run defense that allowed 130 yards per game and 4.8 yards per carry. Micah Parsons opted out of the 2020 season, but he's a versatile linebacker who can do anything asked of him.
[T]he Broncos aren't brimming with young, elite, physical, press coverage corners right now and Horn has major upside, especially under Vic Fangio's tutelage.
Denver will need to have a plan for Lance, but I've had a bunch of scouts rubber-stamp the Josh Allen comp for me—with Lance being a raw, uber-talented passer with the intangibles to develop potential into production. Thing is, Allen had an ideal environment to grow within, so if they take Lance, it'll be on Broncos coach Vic Fangio (who I've heard likes Parsons, if this pick isn't a quarterback) and new GM George Paton to create one, like Sean McDermott and Brandon Beane have for Allen in Buffalo.
The Broncos sit tight and have Fields fall right into their lap. The addition of Teddy Bridgewater could make Drew Lock expendable in this scenario.
[I]f the North Dakota State star falls into their lap at no. 9, it's still tough for me to see them passing on him.
Some teams like Horn more than Patrick Surtain II, so it won't be a huge surprise if he goes off the board first.
One of the more fascinating subplots of the top 10 is whether the Broncos blink and pay up to get a QB or stay put. The Fields discussions have taken a life of their own but in the end, Mile High gets a player who can go toe-to-toe with some of the others in the AFC.