NFL
Fans Cheer on Buffalo Bills as Team Leaves for Kansas City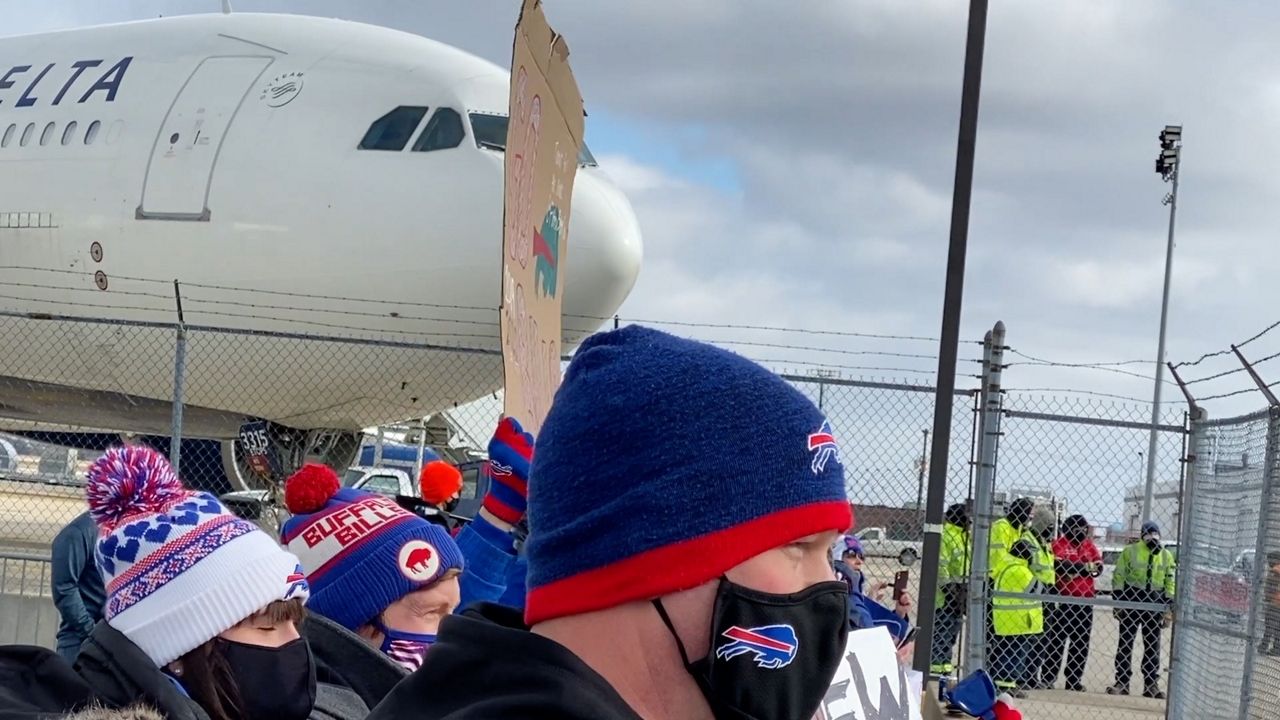 BUFFALO, N.Y. — Prior to the Bills flying off to Kansas City, the team asked fans not to come to the airport, because of the risk of COVID-19. But many still wanted to see them off. Some arrived up to a few hours early and stayed in their cars so that they could social distance and watched the aircraft taxi in.
"I'm a lifelong Bills fan. My mom raised me out the womb to be a Bills fan," said Laurie Marien of Cheektowaga.
About 30 minutes before the Bills were scheduled to take off, a lot more fans arrived. Two of those were a mother and daughter who came all the way from Atlanta for root for the team.
"We drove up before the first game thinking that we would be able to get tickets, not knowing that they were going to be limited to 6,700. Because we've gone to the last two playoff games, we've just stayed. She virtually schools, so we've just been staying. We were going to go to Kansas City, but we wanted to experience the airport instead," explained Cindy Gersch from Atlanta.
An experience it definitely was. Fans were cheering loudly as the Bills boarded the plane.
They say they'll be back to welcome the team home.