NFL
Falcons demote Todd Gurley to backup role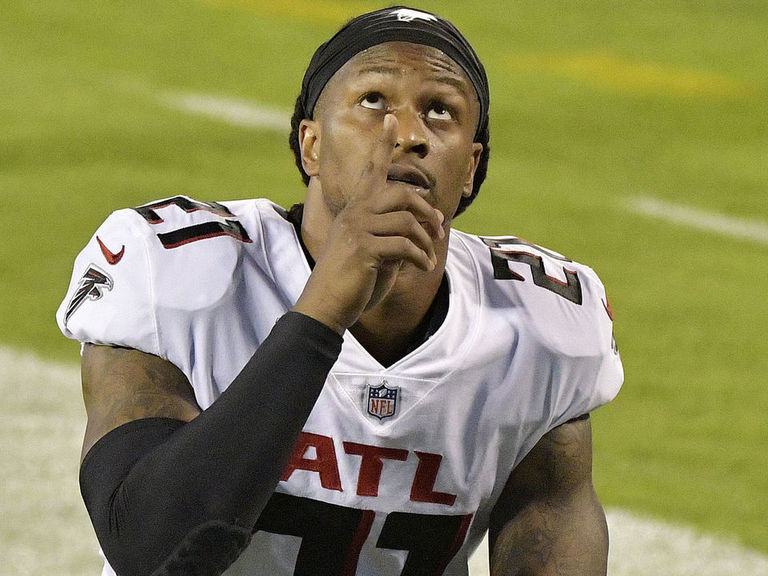 Atlanta Falcons interim head coach Raheem Morris said Monday that Todd Gurley's role has changed, according to team reporter Kelsey Conway.
Morris said Ito Smith is now Atlanta's lead rusher, and Gurley will be utilized as a complementary back.
The coach said "Ito's performance" was the primary reason for the change, and Gurley's lingering knee issues didn't necessarily affect the decision, per The Athletic's Tori McElhaney.
The three-time Pro Bowler signed a one-year, $5.5 million contract with the Falcons this offseason after being released by the Los Angeles Rams. He's scored nine touchdowns this season but is averaging just 3.5 yards per carry.
Gurley was one of the NFL's top running backs, earning First-Team All-Pro honors in 2017 and 2018. The Rams inked Gurley to a four-year, $60 million contract extension with $45 million guaranteed in 2018, but he's battled injuries and arthritis in his left knee since.
The 26-year-old saw his role diminish in recent weeks, playing 19 snaps (33%) in Atlanta's Week 14 loss and 16 snaps (24.5%) this past Sunday. Meanwhile, Smith's playing time has increased each game since Week 9.
The 4-10 Falcons own the No. 27 ranked rushing attack, averaging just under 94 yards per game.