Formula 1
F1 Merchandise: The coolest paddock looks for 2021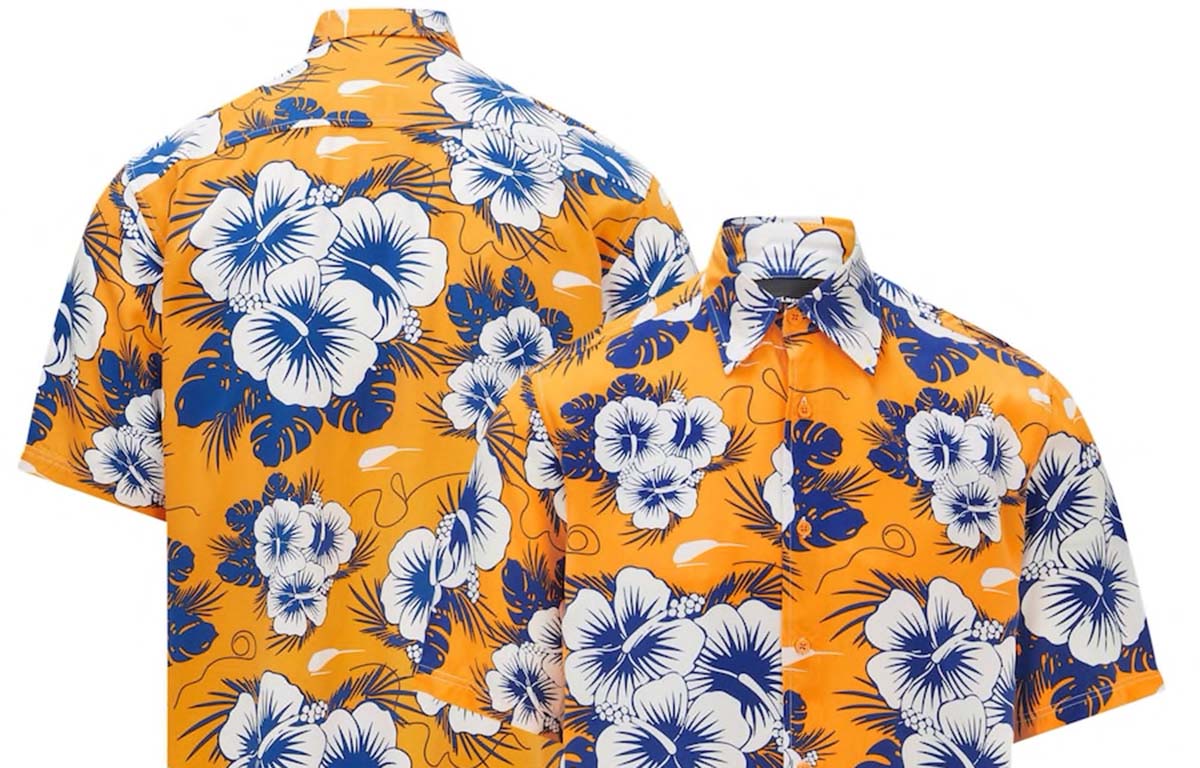 New seasons always bring new looks and new faces, and that means cool new F1 merchandise as well as we head into 2021.
With Racing Point becoming Aston Martin, Renault becoming Alpine, other teams mixing things up and a number of drivers moving, there were changes aplenty on display in this year's launches.
As well as the 2021 cars, we also got to see the likes of Sebastian Vettel, Fernando Alonso, Daniel Ricciardo, Sergio Perez and Carlos Sainz rocking their new team's respective gear for the first time.
F1 merchandise: Our top picks for 2021
With all the new colours, brands and line-ups, not to mention the likes of Lando Norris releasing brand new merchandise ranges, if you want to show your love for F1 in 2021, you're spoilt for choice.
We've checked out the official Formula 1 store, looked through what each team and driver has to offer for this season, and have picked out our 10 coolest items.
With Aston Martin being perhaps the most stylish car brand around, expectations were high ahead of their return to F1, and they certainly delivered.
Bringing the iconic British Racing green back to the grid, the AMR21 is a real stunner, and so is the clothing that the team has to offer.
Our favourite piece is a polo shirt which is both smart and sporty. It has the classy vibe that Aston Martin is renowned for – the two greens is the British team through and through. With breathable materials, it's also practical and comfortable.
Excitingly logging onto a call with your snazzy new McLaren background like… pic.twitter.com/zLTVlKSBC4

— McLaren (@McLarenF1) March 16, 2021
If you need something for a less formal occasion, a barbecue or a day at the beach, McLaren appear to have you covered.
The papaya and blue colour scheme that the British outfit switched to in 2018 has fast become synonymous with the team, and it also makes for the perfect Hawaiian ensemble.
It may not have the effortless style associated with that Aston Martin gear, but it'll put a smile as big as Daniel Ricciardo's on everyone's face. It's a look that screams post-lockdown summer, and that you're a big McLaren fan.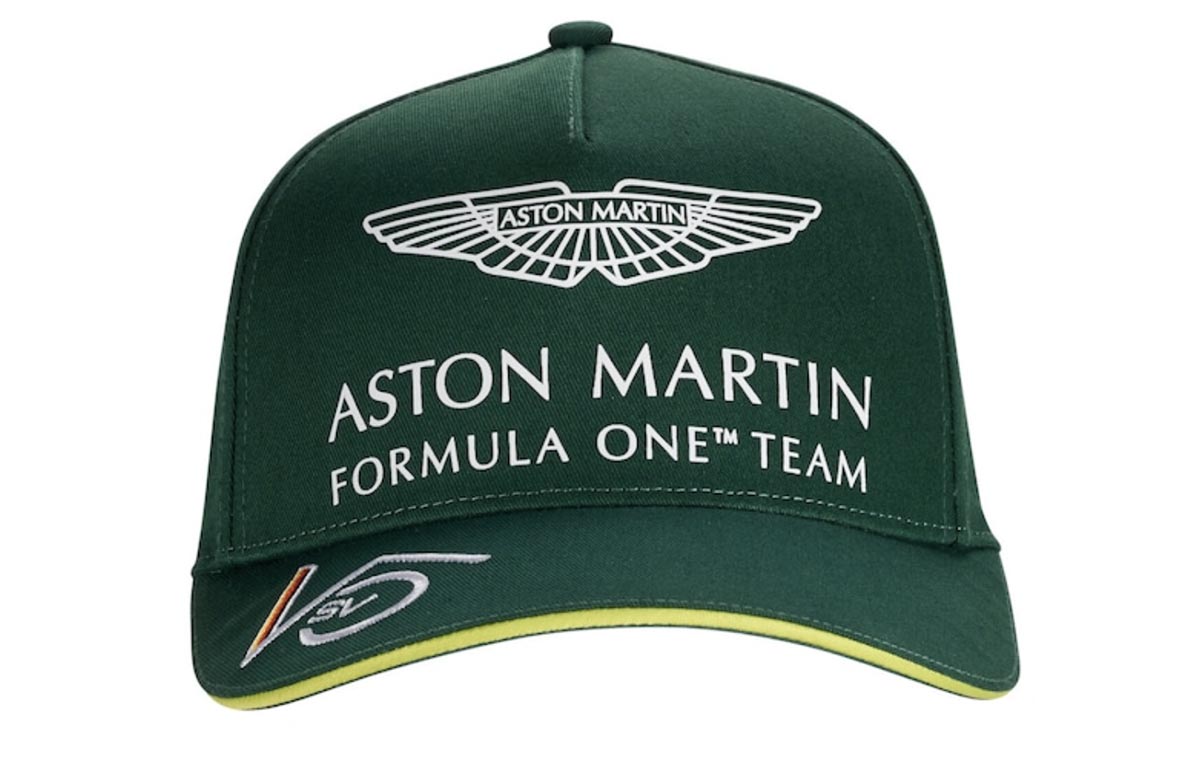 Aston Martin's return to the sport is made all the more exciting by the fact that four-time World Champion Sebastian Vettel will be along for the ride.
If you're a fan of the German, you may have been disappointed that you can no longer support him while wearing the red of Ferrari, but don't worry, his new colours are pretty sweet.
Our favourite is a baseball cap sporting his initials and his race number, 5, as well as the Aston Martin logo and a small nod to his German nationality. Stylish.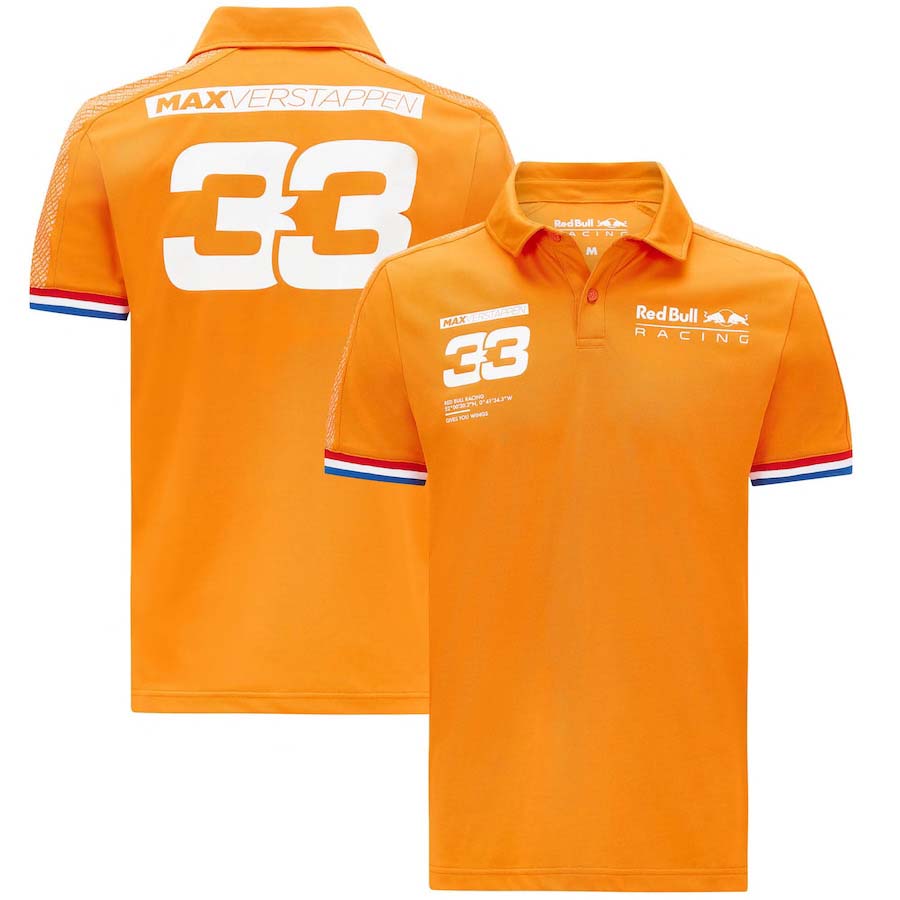 While Aston Martin opted to subtly reference Vettel's nationality, Red Bull took the complete opposite approach with Max Verstappen – and we have to say, we're big fans.
Max's Orange Army have become famous since he joined the sport in 2015, and whether you're Dutch or not, you can be a part of it with an official polo shirt.
The bright orange coupled with the Netherlands flag cuffs and his name and number on the front will make your allegiances abundantly clear. If you're Team Verstappen, this is the look for you.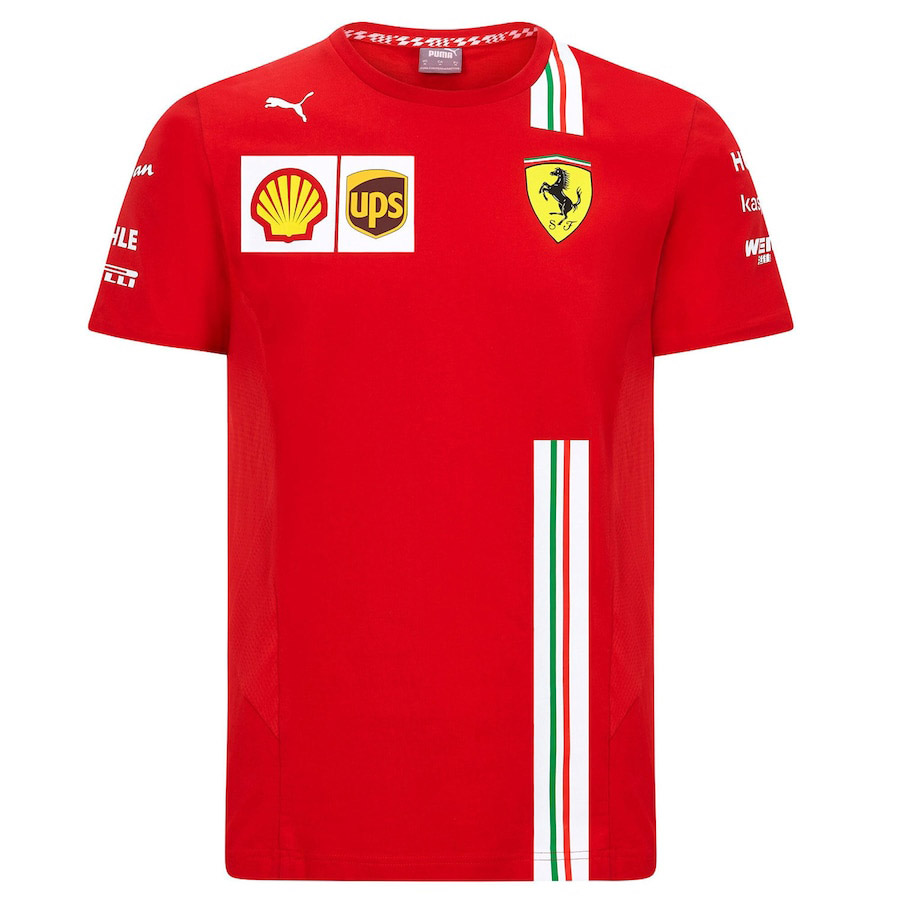 However many new teams, brands and colours join the world of Formula 1 and however much the Italian team struggles, nothing will ever be quite as iconic as the Ferrari look.
Even a plain red shirt with the yellow Prancing Horse badge on it would look good, but they have something even better on offer.
As well as being classic Ferrari in every sense, their official team T-shirt for 2021 features the Italian flag running down the side on a white backdrop. As they'd say back at Maranello, Bellissimo.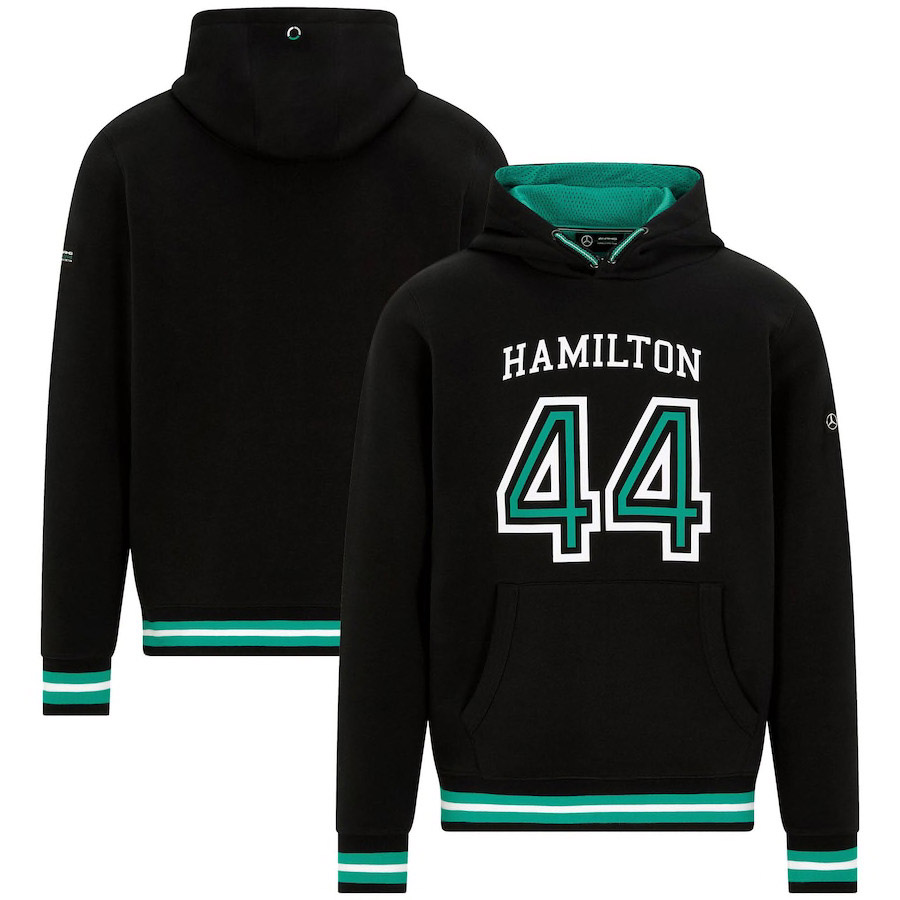 Ever since 2015, Hamilton has opted not to exercise his right to race with the number one every time he's entered a season as World Champion, instead using his signature 44.
The combination of the name and the number has become hugely iconic since then as the Mercedes man has achieved huge success, and you can get a hoodie for the 2021 season to celebrate that.
Fitting in with the team's new image, it is predominantly black with green touches. It looks super-smart, and with a drawstring hood and pockets, has everything you need in a hoodie.
Plus, with Hamilton in with a chance to statistically become the best F1 driver ever this year, there's no better time to show your support.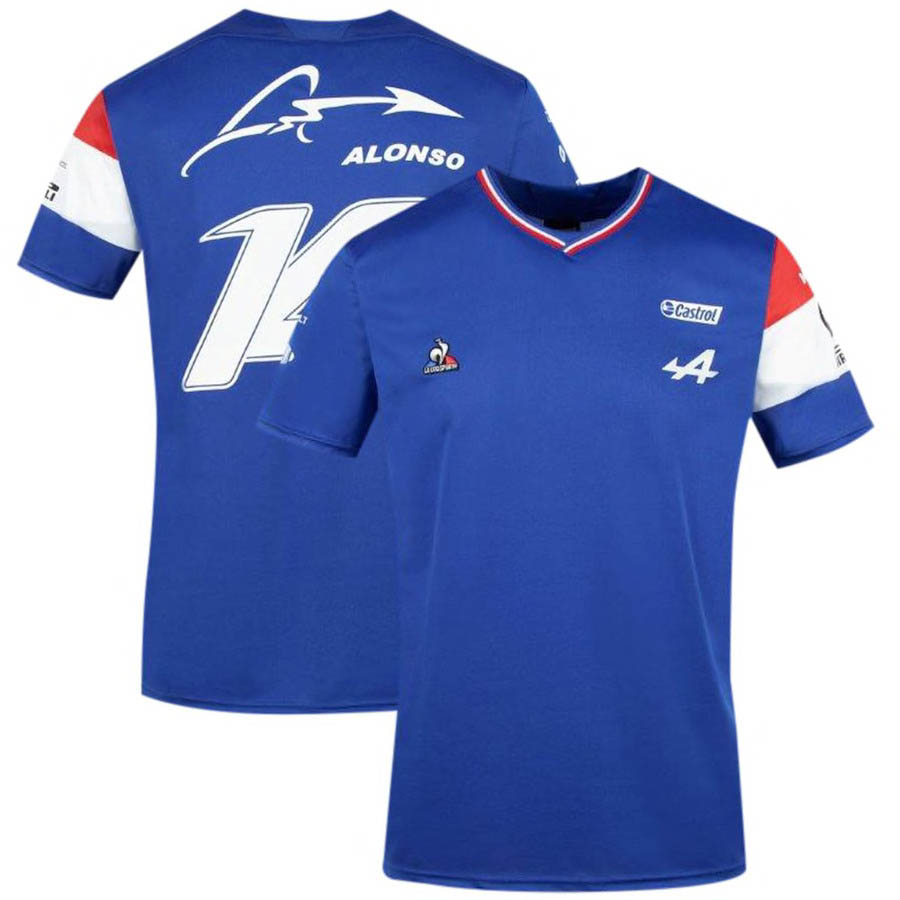 There are plenty of changes to the grid for the 2021 campaign, but perhaps the most exciting of them is the fact that Alonso is back. What's more, he's driving for perhaps the best-looking team on the grid.
The French-themed colours of the team make for an absolutely gorgeous car and, partnering with Le Coq Sportif, the clothing matches up.
With that shade of blue, tricolour on the sleeve and embroidered logos, the team T-shirt is a stunner in itself, but we think it's even better with Alonso's name, number and signature on the back of it. Magnifique.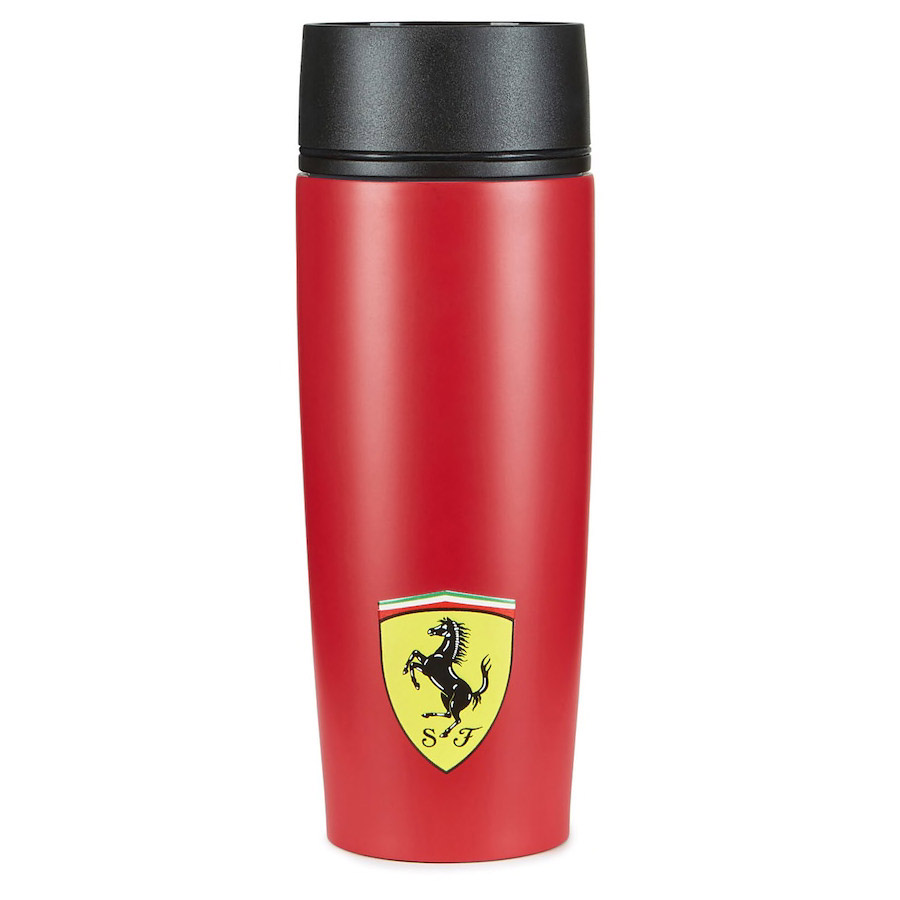 This top 10 isn't just about clothing – one has to throw in accessories too for the perfect 2021 season look.
Whether you're working or studying from home or heading back to the office or classroom in 2021, you can always use a good thermos.
Not only does this Ferrari offering have style with its matte red finish, accompanied by the classic badge and black removable lid, but it can also keep your drinks warm for hours on end.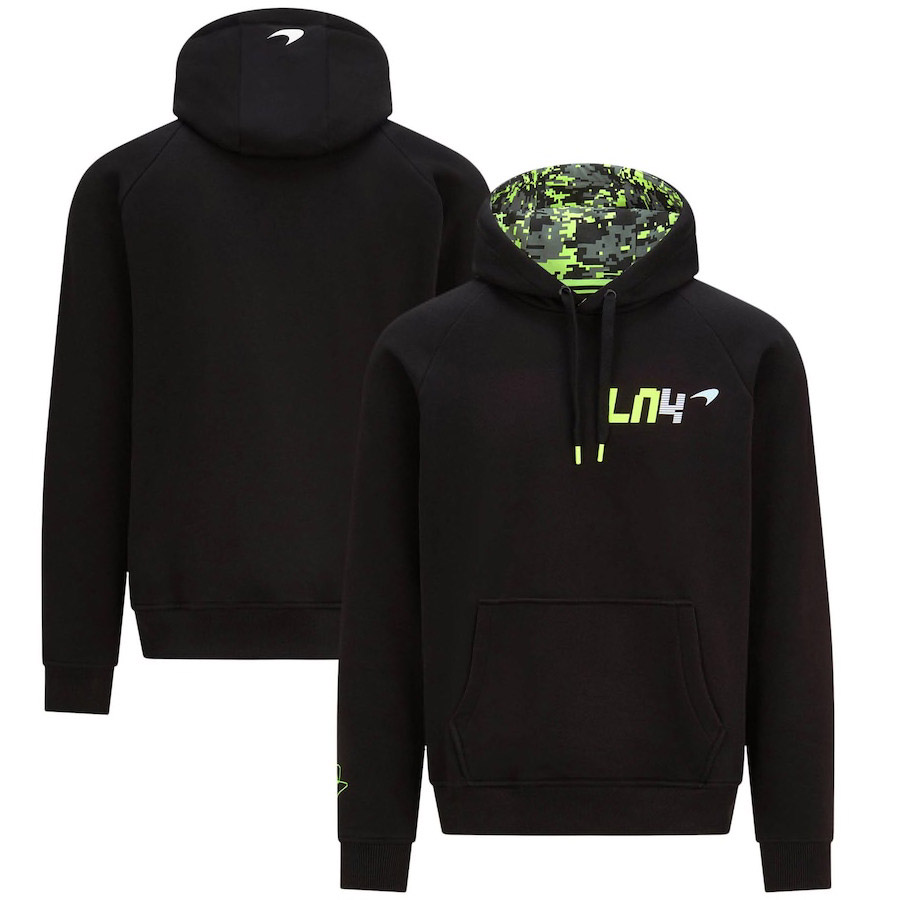 Norris sported a special helmet for pre-season testing in Bahrain, and if you were a fan of that, you'll be delighted to hear that he has a whole range of merchandise which matches the design.
The most popular item is the Glitch hoodie, which is black and features Lando's initials and race number, the McLaren logo, papaya touches, as well as a "glitch" print on the inside of the hood. We like.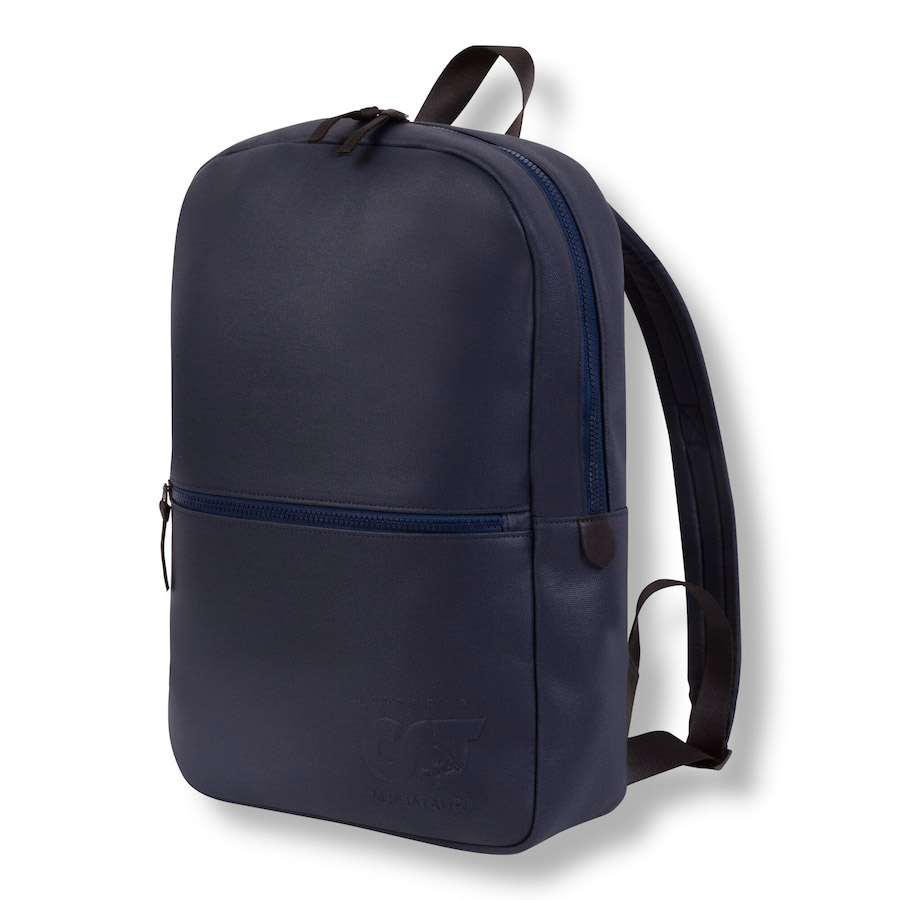 Given AlphaTauri is predominantly a fashion brand, they were always going to make it onto this list. While the team colours make for some great looks, we've picked out a backpack as our personal favourite.
With navy laminated canvas and cotton, the team name and logo in the same colours and two compartments, it's stylish, subtle and suitable for any occasion.
As the world hopefully returns to a state of relative normality, you may be planning trips, big or small. This is a super option to pack accordingly.
Follow us on Twitter @Planet_F1, like our Facebook page and join us on Instagram!