Football
ESPN's Jeff Legwold reflects on Floyd Little's election to the Pro Football Hall of Fame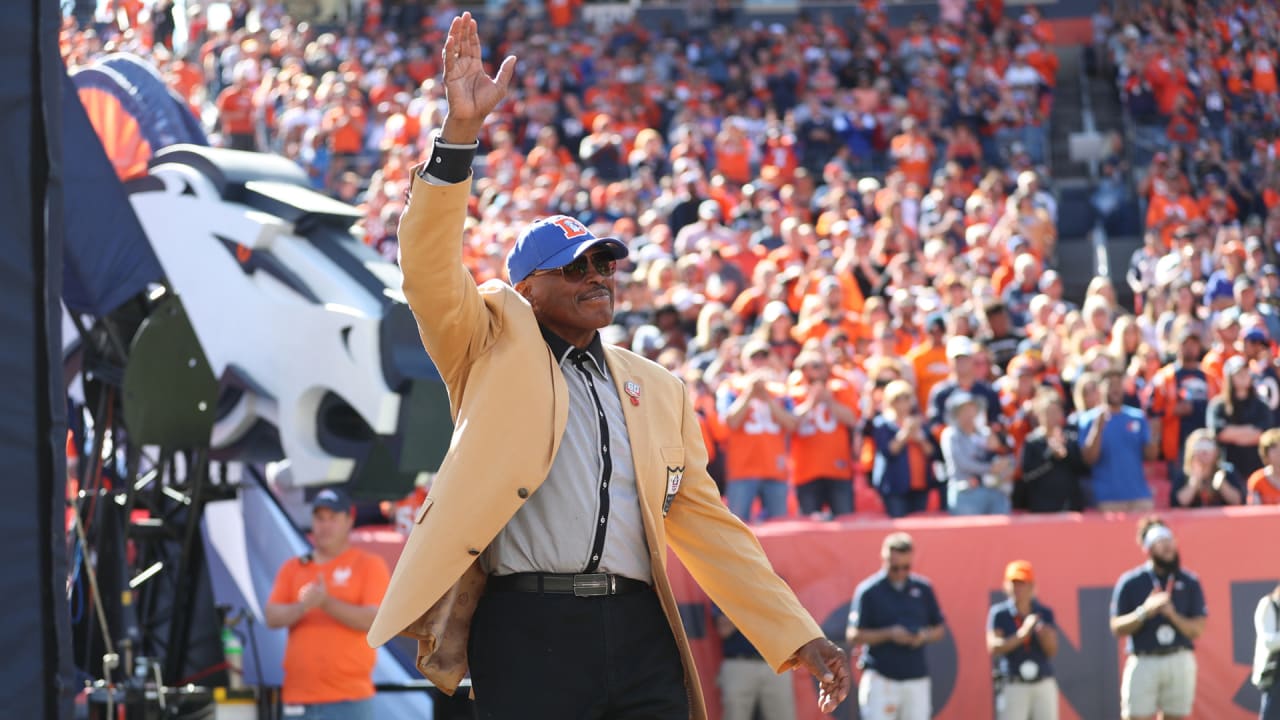 When Hall of Fame voter Jeff Legwold arrived in Denver in 2004, the Broncos' Pro Football Hall of Fame contingent was quite limited. That year, quarterback John Elway was the team's first representative to be enshrined, and Denver had to wait another four years before Gary Zimmerman would become the second Bronco to earn the honor.
It wouldn't be until 2010 that the Broncos' first superstar, Floyd Little, would earn his long-awaited place in Canton. "The Franchise" was dominant in the late 1960s and early 1970s, but he didn't earn the elusive gold jacket until decades after his career ended.
Legwold, a member of the Senior Committee, presented Little's candidacy for Hall of Fame enshrinement and helped the dominant running back gain election to pro football's most elite group.
As the Broncos mourn the passing of Little, we caught up with Legwold to remember Little's election process.
Aric DiLalla: How did Floyd Little's path to the Hall of Fame begin?
Jeff Legwold: "When I got here in 2004, Pat [Bowlen] was the liaison [to the Hall of Fame] and one of the first discussions I had with him, he wanted to talk about the Hall of Fame and the fact that in '04, Elway was going to be the only Bronco in it. It was always on the front of his mind. Every single discussion, interview, talk in passing on the practice field I ever had with Pat Bowlen had some element of the Hall of Fame in it. It was on his mind, and I think some of it is he wanted to see how well-versed I was in the team's history. He actually asked me, 'Who do you think are Broncos who deserve to be in the Hall of Fame?' And Floyd Little was one of the first names I gave him at that point.
"He heartily agreed of course. I think it certainly was on my mind as soon as I got here in 2004, and it had been on his mind too. I'll say right now that one of the single biggest omissions is the fact there is not a player from the Orange Crush defense enshrined, and I'm always going to say that. I said it in the Centennial [Slate] meeting, and I'll say it as long as I'm on the committee. But back then, that was an important thing to Pat — and Floyd was an important player, as well. Pat obviously didn't own the team when Floyd was here, but he understood Bronco history and where Floyd stood in that better than, I think, anybody except Floyd."
AD: And there hadn't been much momentum before for Floyd's candidacy?
JL: "Floyd had never been discussed as a Modern-Era candidate. He had never made the room. He had never made the Senior list until the day he went in the Hall of Fame. He had never made the Senior list until we sent him out as the finalist, and the only time he'd ever been in the room ever was the day he was selected for enshrinement."
AD: What was your process of compiling information to present to the committee?
JL: "Before that, there were a couple years where you're just trying to give things to the other people on the Senior Committee that you think they should look at. I spent a few summers compiling as much as I could on Floyd's career and getting a hold of as much game video as you can. It's really hard on some of those players that played in the '60s and the '70s. The Broncos' video guys put some stuff on CD-ROMs that they had and there wasn't much. There really wasn't much. But through it all I probably found video of more than half his carries. It was pretty hodgepodge. I went over all his carries statistically as well in-game reports and play-by-plays and all of those. Between the video and what was available in the written form, I had a good feel that I had tracked virtually all of his carries in his career. I broke those down. How many times was he hit behind the line of scrimmage and made a play out of it?
"Floyd's candidacy, to me, was based on a really great player — one of the greatest — who was stuck on some really bad teams. We often talk in the meetings about how it's not a player's fault that he ended up on a bad team or a poorly constructed team. Floydwas the first player to lead the NFL in rushing on a last-place team. That's a difficult thing to do. He's the only player to lead the AFC in rushing in back-to-back seasons for a last-place team. To me, that was the candidacy. You have a great player who was hidden from view from a lot of people because the team could not succeed. He was doing all he could, and [to see] his place in history, all you had to do is look at the lists. All that made me think, 'I can't believe we haven't talked about this player more, and we should.'
"He was on the shortest of lists, even at that time. When I was making the case for him, there were 41 Hall of Fame running backs at that point. Only 15 had ever led the NFL in rushing, and Floyd would be the 16th if he was enshrined. He was on the shortest of lists. I think he was seventh in the league when he retired. That's unbelievable — and the six guys in front of him were already in the Hall of Fame. All of those things kept stacking up. The more research you did, the more obvious it was he should be in the Hall of Fame. The two most difficult roads to the Hall of Fame are a defensive player who's never won a ring or a player who spent his entire career on a [team]that didn't succeed. Those are the two toughest roads to the Hall of Fame, and Floyd was obviously on one of those roads."