Cricket
Erin Holland: Of cricket, singing, Miss Universe and more…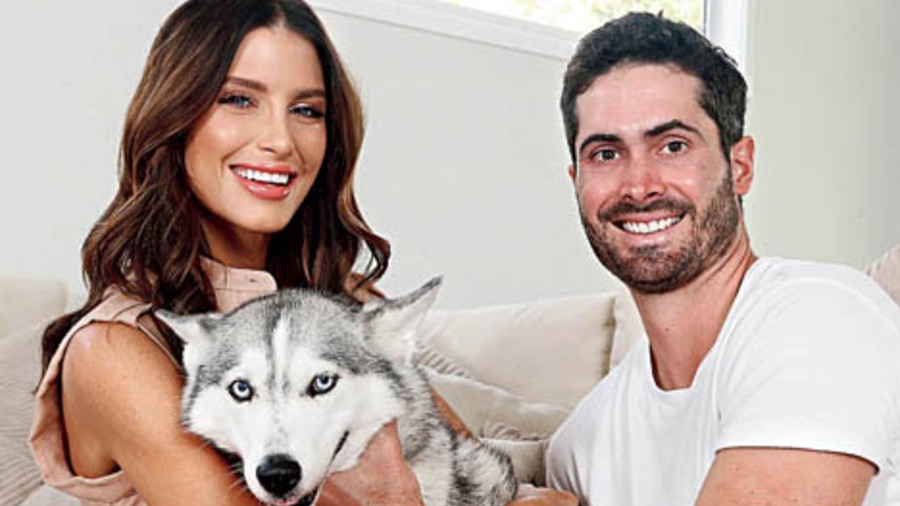 Read more at www.telegraphindia.com
We caught up with former Miss World Australia, singer, and one of cricket's leading presenters, Erin Holland, for an exclusive chat about moving out when young, her understanding of beauty, the excitement of presenting live, her relationship with Ben Cutting, and much more!
You were born and brought up in Cairns, Queensland and you moved to Sydney at the age of 17. How did that shift, from a quaint city to one of the most happening places in Australia, influence you as a performer and as a person?
I think if you want to be a performer it is integral to go where the work is. Where I grew up in North Queensland, it is a very small town and there are no opportunities (to enter) the entertainment industry. I have always been the kind of person that knows what I have to do in order to make the dream happen. There's no point in being nervous about it. It was what I had to do in order to have a career in this industry.
It has been seven years now since you were crowned Miss World Australia. How do you look back on that achievement now that a number of years have passed, and do you feel your career would have taken a different trajectory had you not won that competition?
I think doing Miss World really kick-started my entire career. When you are trying to audition for shows and you are one of many thousand people, with no experience, it is really hard to stand out in a crowd. So I thought, what can I do to make myself look more interesting every time I walk into an audition room? Had I not been Miss Australia in 2013, I genuinely don't think I would be doing what I am doing today. Even though it was never my dream to wake up and be a beauty queen, I saw that there was real merit and real opportunity in doing a competition like that. Without it, I would not have had the experience and credibility (that I have now).
In recent times, we have seen the emergence of a more comprehensive definition of beauty, one that not only includes the beauty of the body but also that of the mind and personality. In light of this, what is the definition of beauty you believe in?
We all know that person who might look amazing on the outside, but if they are not a very nice or interesting person, it means nothing. Miss World was all about beauty with a purpose. The purpose of the pageant was philanthropy and charity work. That is why I resonated with that competition over Miss Universe. It was about being a well-rounded individual…. It is not enough to look a certain way, you have to deliver a message and connect with people. Beauty is great, but beauty only lasts a short time, and I am more about the substance. And I think you only last in this industry if you have got substance.
Take us through the pre-game preparations you have to undertake as a cricket presenter for television.
It depends a lot on the competition (I am covering). For this particular tournament (Australia vs India), you are looking at an hour and 30 minutes of getting ready for a match day. I do a lot of preparation as well, because I am not a player. I need to have a really solid knowledge of everyone I am working with. Social media also brings so many stories to light, so I find myself frequently checking social media. If I am working as a host and boundary rider in Australia, I have to be aware of a 30-second opener, what packages I have to throw to, research on the guest I am working with, know what footage they can throw of me if it is a live broadcast… but that could change on the fly as well. It is a 24X7 job, but luckily, I absolutely adore the game!
Let us shift gears now to your relationship with Ben Cutting. Since the both of you travel so much because of your professional commitments, how do you make the most of the time you get to spend with each other? And what would be your tips on sustaining a long-distance relationship?
The entertainment industry and sport, they are very similar and have very similar pressures. Being very understanding of what it takes in order for him to perform at his best and also me doing my best job can often mean cancelling last-minute on a holiday. Communication and understanding are vital. We feel like we always know what the other person is doing, even though we might not be in the same country. At the moment, though, I have just landed in Canberra, and he is literally at a hotel I can see, but I can't get to him until I do my three-day quarantine and a Covid test… he is right there, and I haven't seen him in two months! But it is what it is, and for the right person, you must be willing to go through that.
We have seen a phased return of fans for the Australia-India series. How has that made a difference to you? Even though you are presenting to a television audience you cannot see, how do spectators in the ground impact what you do?
I think Covid taught us that crowds are everything. Atmosphere is everything. And there's nothing weirder than standing in a stadium and hearing nothing. Not having the people there is very strange… although the (artificial) crowd noise has been pretty good. You press a button and the crowd goes wild! But, unfortunately, the players don't really hear that. But even as a presenter, it feels dead without a crowd, definitely makes the job harder. I am so glad that the crowds are back!
Where do you see yourself in the time to come? Is there some new avenue you want to explore? Given your wide range of interests, would you consider the possibility of having a show of your own, something like 'Everything with Erin'?!
We have something in Australia called The Morning Show, which has a lot of variety and where you get a bit of everything. That is how I would explain my personality, because I love sports, I love beauty, I love fashion, I love all of these things. Talking about everything at once would be amazing, but I am really happy pursuing sports broadcasting right now… it challenges me. Live television is never the same way twice, and that can be so mentally stimulating. That is what is going to sustain me long term.
In an ideal world, I get to host Australian Idol on the one hand and do cricket on the other. Variety, for me, is key. But I am absolutely loving what I am doing with sports. With the amount of tournaments around the world, I do think I have that variety, even if it is sports that I end up doing full time.
⦿ Holland began singing, dancing, and playing musical instruments from the age of four, and later bagged a scholarship to the Sydney Conservatorium of Music
⦿ After winning the title of Miss World Australia in 2013, Holland went on to represent her country in the Miss World international competition in Bali, Indonesia
⦿ In September 2013, Holland was titled the Miss World Continental Queen of Beauty, Oceania
⦿ Holland is an ambassador for the International Beauty with a Purpose Charity and has been involved in a lot of social work for organisations like Variety, the Children's Charity, and the Make-A-Wish Foundation
⦿ Holland has received classical training as a soprano singer and also has advanced qualifications in classical voice, jazz, and tap dance