Hockey
Eight Karnataka junior women hockey team players test positive | Hockey News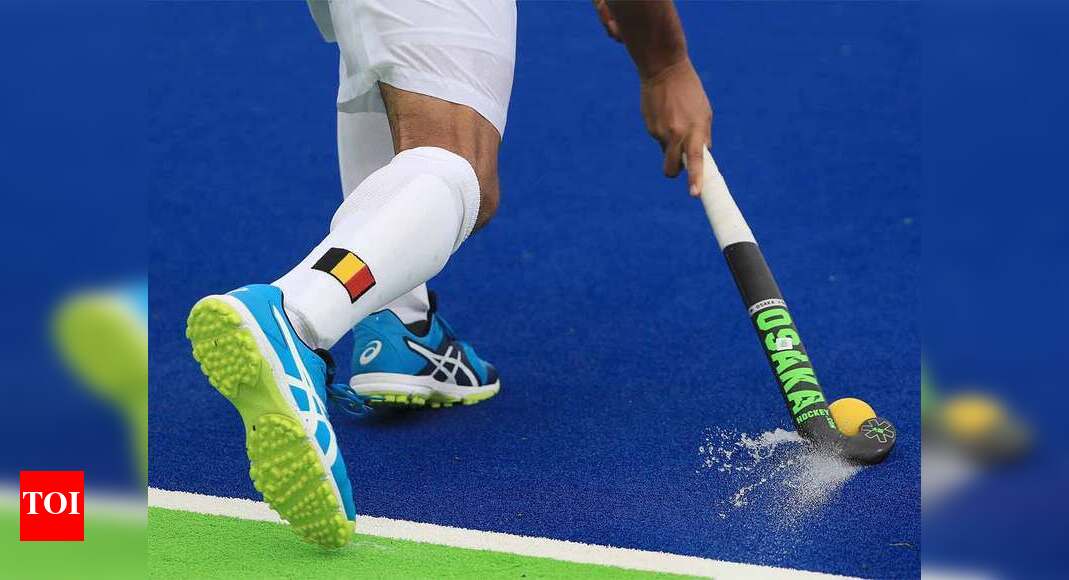 BENGALURU: The Karnataka junior women's hockey team went through a harrowing time over the past two weeks with eight among the 18-member squad testing positive for the coronavirus.
The good news is that the worst is past them with three players testing negative and returning to their hometowns. The remaining five are on the road to recovery and are expected to head home on Saturday.
The team was scheduled to participate in the junior Nationals (U-19) at Simdega in Jharkhand April 3-12. Given the surge in Covid-19 cases in the country, Hockey India cancelled the event on March 31.
The ordeal for the players began in the last week of March during the mandatory pre-departure tests. Three of them, all asymptomatic, were found positive and admitted to a private hospital in the city as a precautionary measure. The remaining 15 were placed under observation in an isolation facility at the Sree Kanteerava stadium.
During the tests conducted for the 15 players last Saturday, five of them showed mild symptoms. On doctors' advice, they were placed in isolation instead of being hospitalised.
The players returned negative results on Wednesday. They will be free to return home following a similar result on Thursday. However, Hockey Karnataka, as a precautionary measure, has decided to place them under observation for a couple of more days.
Confirming the turn of events to TOI, Olympian VR Raghunath, who is the vice-president of Hockey Karnataka, said, "The players were found to be positive during pre-departure testing, which we decided to do well in advance to ensure all of them were safe to travel. It was unfortunate they tested positive. We are glad most of them were mildly infected."
Raghunath felt a break in the preparatory camp could have been the likely cause for the players to have contracted the virus. "We conducted two sub-junior camps prior to the junior women's camp. We had about 90 players earlier. All of them went for the Nationals and returned without any incident. In this case, five of the players left the camp for their exams. That could be a possible cause."
Raghunath confirmed that arrangements will be made for the players, who are mostly from Mysuru and Hassan, to return home over the weekend.
SAI Training Centre shut
The Sports Authority of India Training Centre (STC) adjoining the KSHA stadium was closed a few days after it allowed its trainees to return following a long Covid-enforced break. Around 13 trainees, who had reported at the STC, were asked to return home last month after SAI decided to shut all STCs in the country owing to the second Covid-19 wave.