Australia
Draft a wide receiver in the first round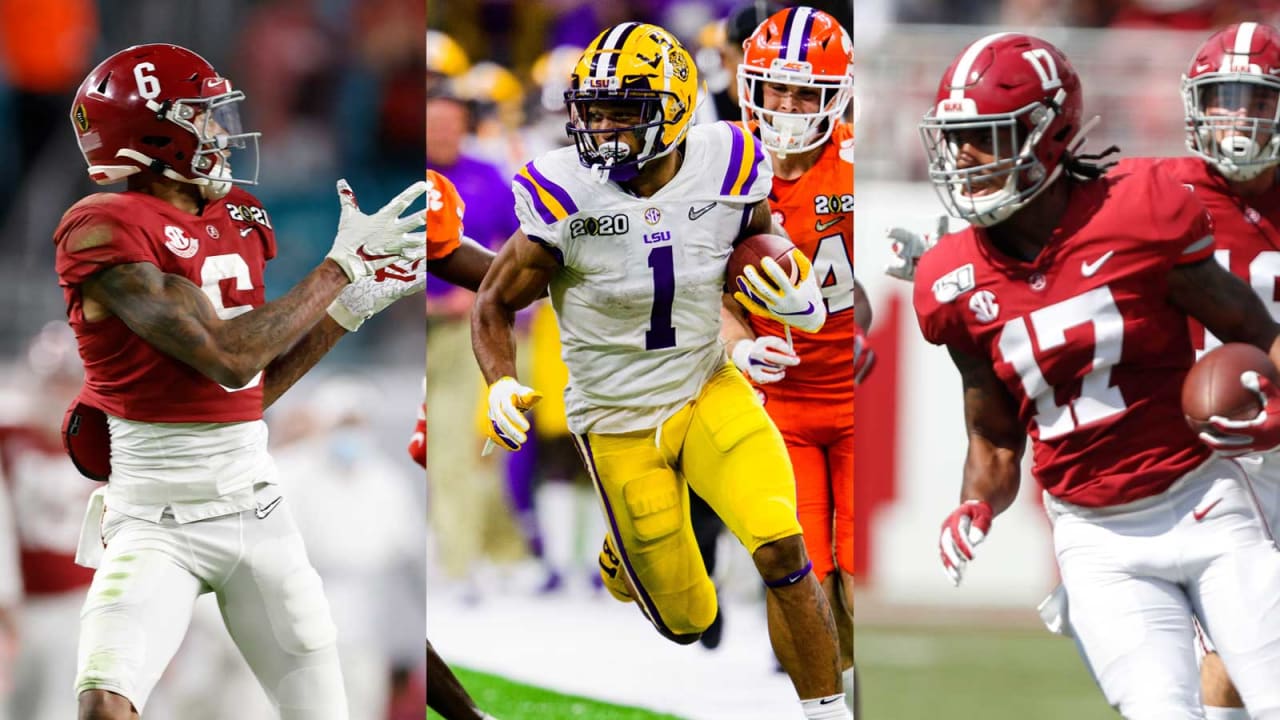 DJ Moore emerged as a legitimate deep-ball threat last year, finishing the season with 18 more receiving yards than the season before (1,193 up from 1,175), despite catching 21 fewer passes (66 down from 87). That 18.1-yards-per-catch average jumps off a stat sheet.
They have until May 3 to exercise the fifth-year option on his rookie deal, which will guarantee him $11.1 million for 2022.
That's a big number, but considering the cost of doing top-shelf free agent business at the position (where stars are making at least $16 million to $18 million or more per year), it's a relative bargain for a short time.
Also, fellow starter Robby Anderson is entering the final year of his two-year deal he signed to reunite with former Temple head coach Matt Rhule. Anderson's first year was a productive one (career highs of 95 catches and 1,096 yards), but establishing himself as a good player outside New York will also drive up his price tag.
The Panthers brought David Moore in to cover for the loss of free agent Curtis Samuel (who rejoined familiar faces in Washington), but they clearly need upgrades soon.
So while it's not the most immediate need, using the eighth overall pick on a receiver could represent good value for the future, considering the caliber of player available there.
With quarterbacks going early and often, some premier players will slide.
It's a reasonable assumption that someone will take Florida tight end Kyle Pitts (probably the best non-quarterback in the draft) before the Panthers have a chance to, but that just pushes every other pass-catcher down a slot. Pitts could go as high as fourth (unless the 49ers traded three first-rounders to really surprise people), and the Falcons could absolutely use him, if they don't trade with a quarterback-desperate team or take a passer themselves.