Hockey
Dhyanchand Sports Academy clinch hockey title | Hockey News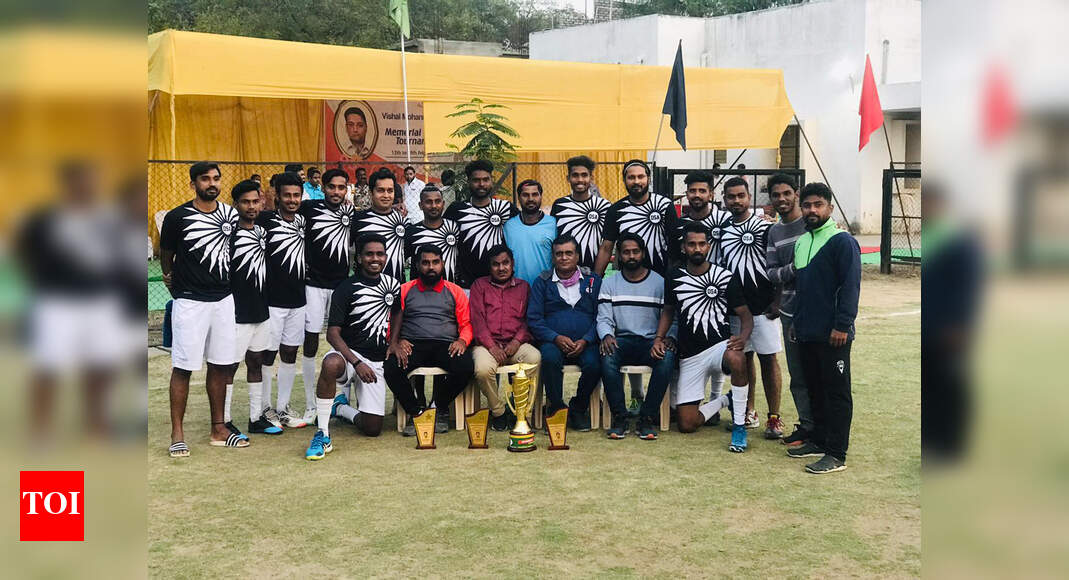 NAGPUR: Riding on a clinical effort from Sayyed Fahim — who produced a goal and an assist — Dhyanchand Sports Academy (DSA) overcame a spirited effort from young side of Central Excise Recreational Club (CERC) 2-0 to clinch the Vishal Bhagat Memorial Hockey Tournament on Friday.
The experienced DSA defended well in the last quarter after one of their defenders was given a red card for making aggressive body contact with referee Satish Fulsunge at Vidarbha Hockey Association ground.
A sedate effort from senior defender Sayyed Fahim in a penalty corner put DSA 1-0 ahead in the third quarter. The goal led to action-packed fourth quarter. Trailing by a goal, CERC upped the tempo and went all out in the fourth quarter. In one of their attempts, referee Fulsunge awarded a penalty corner to CERC.
Fulsunge's judgement was challenged by the entire Dhyanchand side and the defender Asif Rahim went a bit too far and touched Fulsunge leading to his ouster with 11 minutes still left in the game.
Within a couple of minutes of being reduced to 10-men, Fahim scooped the ball from the top of the 'D' to the centre line. Centre forward Faiz Khan received it on the go before passing it to the goal-scorer Thakur Goplani right in front of the goal as DSA doubled the lead.
Had CERC's Rahul Kalakoti scored an open chance in the first five minutes of the match, it would not have been easy for Dhyanchand considering CERC had fielded five defenders to block the title contenders DSA.
RESULTS
Final: Dhyanchand SA 2 (Sayyed Fahim 40th minute, Thakurdas Goplani 53) bt CERC 0; Hardline final: Eagle Sporting Club 6 bt Moil XI 5 in tiebreaker.