Formula 1
Davide Brivio's departure shocked Suzuki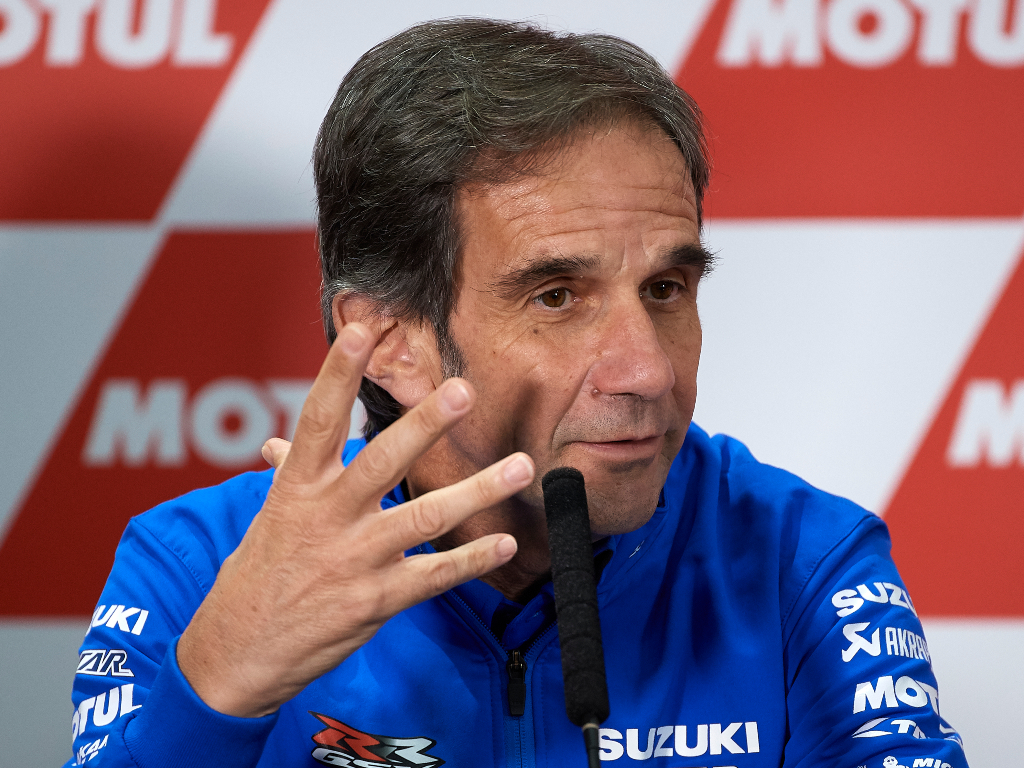 Suzuki MotoGP Project Leader Shinichi Sahara has said that Davide Brivio's departure was "shocking news" to the team.
It was announced that Brivio was to leave the Moto GP the team amidst rumours that he is set to join Renault's rebranded F1 team, Alpine F1.
The news came shortly after he helped Suzuki win their first World Championship in the series, and Sahara says that it came as a surprise to the staff, but is confident they can handle his exit.
"It was shocking news. I really appreciate what Davide has done since he joined Suzuki; coming in at the start with the newly-created project and growing it to become a top team," he said as per Motorsport Week.
"For sure we are affected by it, but I don't think we are going to lose the way without him (Brivio), because we always looked at things in the same way and agreed on the direction to take.
"We also have expert staff to help us manage. I fully trust the team structure we have and the rest of the people who helped build it up.
"When Davide told all the team staff, everybody was shocked, of course.
"But before long we turned our minds towards the next steps to overcome this situation together. We will be more united than ever because we all love this brand, this team, and we will give 150% to carry on with the new challenges in the best way."
Sign up to the official Formula 1 store and save 10% on your first order!
Brivio was widely credited for the work he did in his role as team manager since joining in 2014, and many saw him as an integral part of the team's success.
As far as Sahara as concerned though, it's business as usual for the team, and the exit doesn't change much.
"In my opinion, it should not affect anything from now on," he added.
"We will be working as we know how, and even more than before now that we've won the championship.
"It is always necessary to fine-tune the team structure to get the maximum performance from each team member as standard procedure, even without Davide's leaving. But I think everyone is professional enough and has the know-how to go on in the best way possible.
"I think that we can manage the situation with the people inside Suzuki, and it is the best way for us. We know who we are, how we work, how we interact, and what we need. We won't look for an external manager right now, we will try to manage by ourselves."
Follow us on Twitter @Planet_F1, like our Facebook page and join us on Instagram!