Formula 1
Dale Earnhardt Jr. Weighs In on Bubba Wallace's F1-NASCAR Doubleheader Suggestion: 'I Don't See That Happening'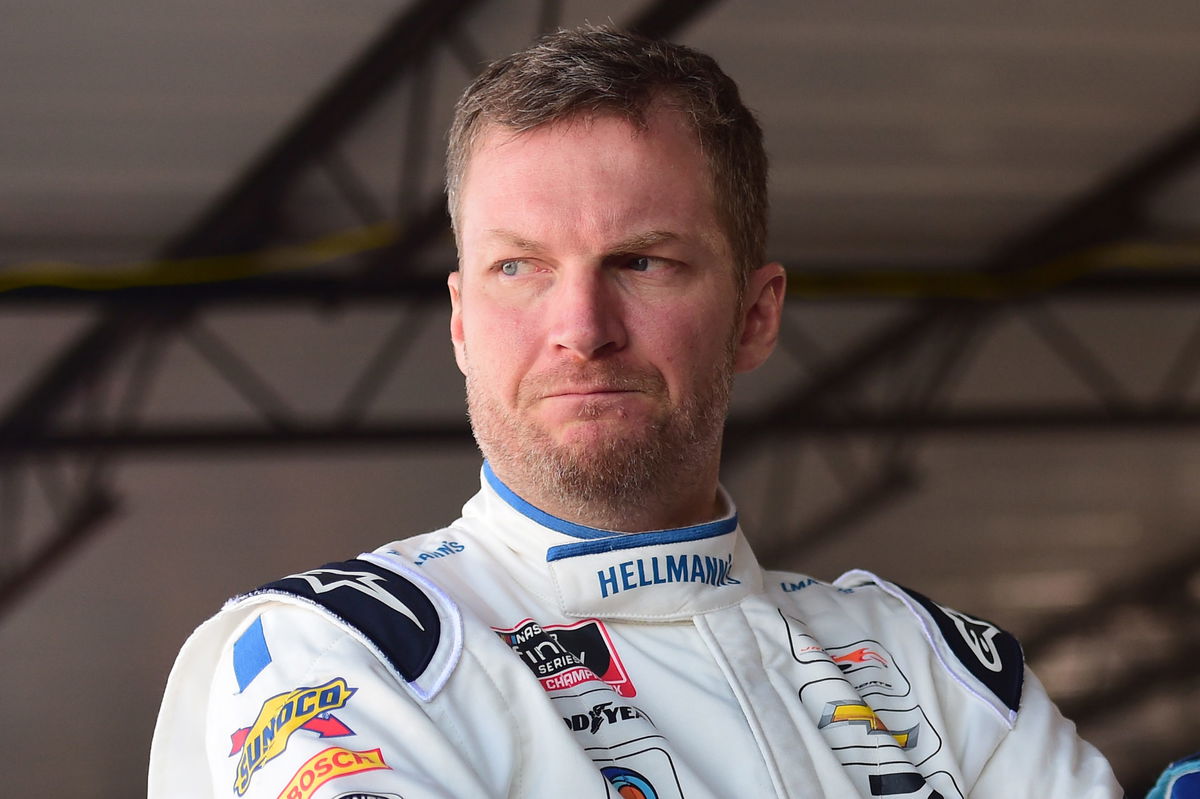 Recently, Bubba Wallace came up with an interesting suggestion after F1 announced an inaugural race in Miami, starting in 2022. Wallace wants F1 and NASCAR to hold the two races on the same day in the city, inviting some interesting reactions. Dale Earnhardt Jr. recently chipped in with his opinion.
ADVERTISEMENT
Article continues below this ad
As per Wallace's suggestion, the F1 race that will be held at the iconic Hard Rock Stadium can start the racing spectacle in the afternoon, before a night race involving himself and the Cup field at Homestead-Miami.
Okay hear me out @F1 and @NASCAR..
Both races same day in Miami.

F1-12:00 @ MiamiGP
Cup-6:30 @ Homestead https://t.co/2YEE2d8WnK pic.twitter.com/eDLzxoFoMC

— Bubba Wallace (@BubbaWallace) April 18, 2021
ADVERTISEMENT
Article continues below this ad
That way, the city will host two of the biggest motorsports event on the same day. Some lucky people can also attend both races if they wish to.
While Earnhardt Jr. found the idea interesting, he feels that is not practical. The NASCAR Hall of Famer highlighted the fact that a racing event is a big experience for fans, and they can get pretty spent after an event. Additionally, Homestead is around an hour-long drive from Hard Rock Stadium.
Dale Earnhardt Jr. does not see the NASCAR-F1 doubleheader happening
"When I go to a race or a sporting event of any kind, when it's over, I'm done. I'm tired and I'm running home," Dale Jr. expressed on his show 'Dale Jr. Download'.
"Especially a race weekend is an experience. People came a day or two ahead of time, they're camping and doing whatever. I don't know if you want to split that up," he said.
Dale Jr. likes the thought process behind the idea. However, he believes that neither NASCAR nor F1 would want to share one of their bigger events of the season with the other. Mike Davis, who is also part of the Dale Jr. Download, had a similar viewpoint.
"NASCAR is not gonna want to play second fiddle"
Earnhardt Jr. believes NASCAR would certainly not want to play 'second fiddle', especially with the Homestead race.
"I think it's a very robust idea and you want to make as big a splash as you can make. But I doubt F1 will want to share their event with anything else happening in the region. Especially that first one," Dale Jr. continued.
ADVERTISEMENT
Article continues below this ad
"NASCAR is not gonna want to play second fiddle or be the closing act. It'll be tough to do, I don't see that ever happening," he concluded on the same.
The initial suggestion from Bubba is exciting to think of and has many fans of both sports wondering about the spectacle. At the same time, as Dale Earnhardt Jr. suggested, the idea seems too difficult to actually pull off due to the various factors involved.
ADVERTISEMENT
Article continues below this ad