NASCAR
Dale Earnhardt Jr. Turned His Shame About Smoking Tobacco Into an Educational Mission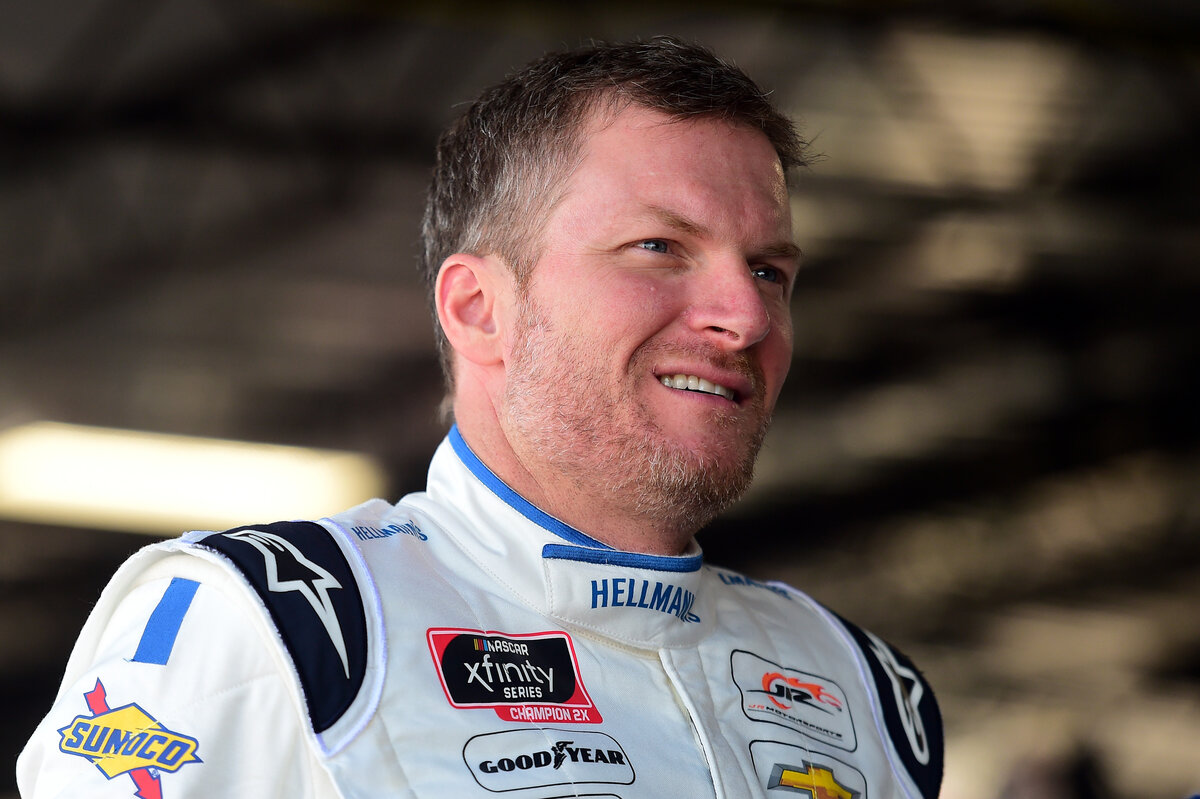 Read more at www.sportscasting.com
NASCAR legend Dale Earnhardt Jr., by his own admission, had some flaws off the racetrack.
Earnhardt, an all-time motorsports great, has been open about his struggles with smoking tobacco. A heavy smoker when he was younger, Earnhardt eventually quit cold turkey.
Now several years removed from his last cigarette, Earnhardt — now a broadcaster on NBC's NASCAR coverage — is taking the fight to the tobacco industry in an informative way.
Dale Earnhardt Jr. has had a long life around NASCAR
RELATED: Dale Earnhardt Jr. Has a One-of-a-Kind Car Collection That Didn't Cost Him a Single Penny
When one is the son of racing legend Dale Earnhardt Sr., it is hard to avoid being involved in NASCAR life.
Dale Earnhardt Jr. had a fine racing career in his own right. Earnhardt finished with 26 wins, including two titles at the Daytona 500, in 19 seasons at the NASCAR Cup Series level.
Earnhardt also won five Xfinity Series as an owner of Chance 2 Motorsports.
Although he retired after the 2017 season, Earnhardt is still around NASCAR as a broadcaster. Earnhardt is a member of NBC's NASCAR coverage, a role that he has held since 2018.
Earnhardt Jr. had a tobacco habit when he was younger
RELATED: John Daly's Diet Consisted of 18K Cigarettes, 515 Gallons of Soda Per Year
Many professional athletes have vices, and Dale Earnhardt Jr. had one in the form of cigarettes.
Earnhardt has acknowledged he had a smoking habit. He kept it a secret from the public eye before quitting around 2010.
In a recent interview with CBS Sports, Earnhardt said he felt embarrassed about his smoking habit."
"I tried to hide my habit from everyone that I could and I selfishly kept that a secret even after I'd quit because I was so ashamed."
Earnhardt told NBCsports.com in 2018 that his mother, uncle, and grandparents smoked before him. Dale Earnhardt Sr., however, didn't smoke and disapproved of smoking.
Dale Earnhardt Jr. is now trying to help others quit smoking
RELATED: NASCAR's Dick Trickle Tragically Took His Own Life After Years of Pain
Dale Earnhardt Jr. wants others who smoke tobacco to know that there is a path to stopping.
Earnhardt now works with Nicorette, an organization that aims to help end smoking. In that interview with CBS Sports, Earnhardt explained why he is so dedicated to partnering with Nicorette.
"I felt like they have a commitment to help people to quit smoking and this might be a great opportunity for me to try to help somebody quit and I'd need to tell my story so this is a very comfortable place for me to finally tell my story about my quit journey and how challenging it is and be supportive of people now today that are trying to quit."
Earnhardt and Nicorette teamed up for the Start Stopping Shout Out. Friends and family members of smokers were encouraged to nominate them to win a personalized shoutout from Earnhardt, actress Rumer Willis, or television host Ross Mathews.
The promotion ran from December 1-8. Thirty winners were selected and received a shoutout to encourage them to quit smoking.
Like Sportscasting on Facebook. Follow us on Twitter @sportscasting19.