Fitness
CUPE 23 adds nearly 50 fitness professionals to union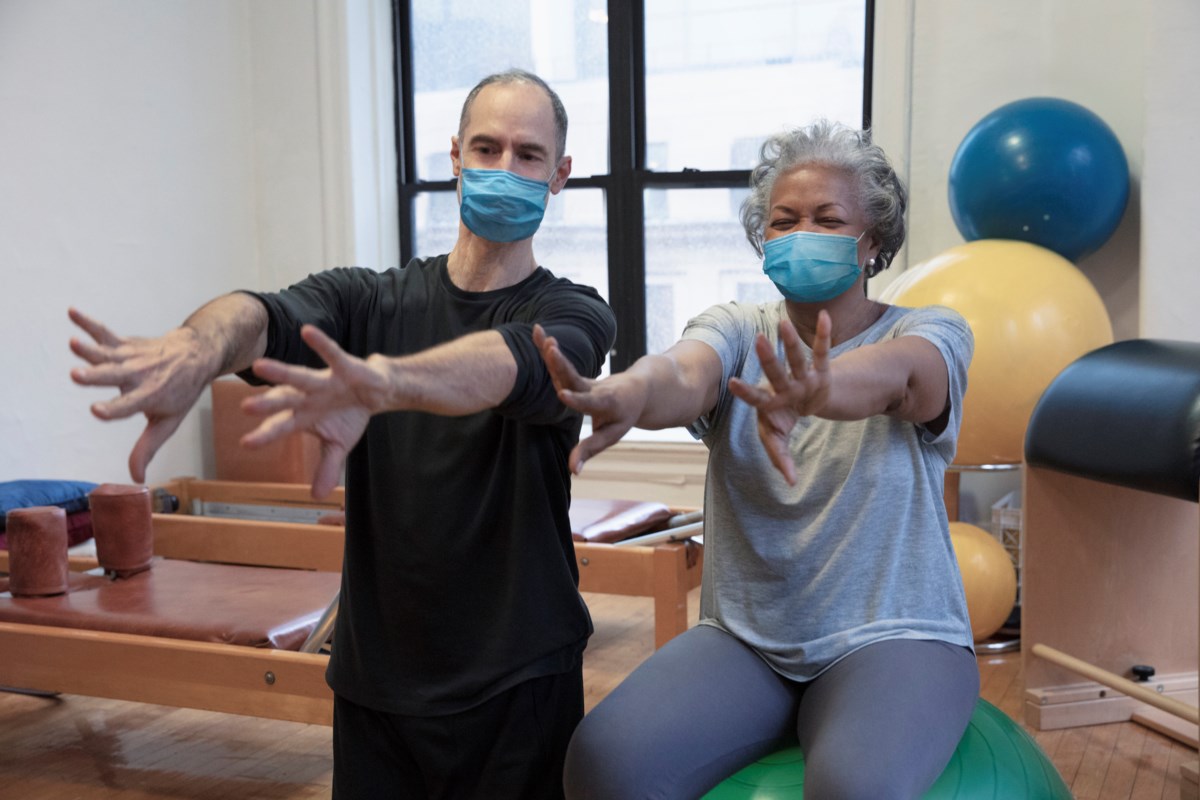 CUPE 23 credits Burnaby mayor and council for recent moves to bring multiple services in-house
The Burnaby Civic Employees Union is crediting progressive actions taken by Burnaby's mayor and council for the addition of nearly 50 fitness professionals to CUPE 23.
According to a release from CUPE 23, the decision was made after an overwhelming certification vote confirmed by the Labour Relations Board on March 23. The new CUPE members are mostly instructors of high-intensity or low-intensity fitness and yoga classes who had previously worked for the city on a contract basis. 
The need to unionize was highlighted some time ago when a small group of instructors challenged their employer as they weren't being paid the six per cent in lieu of vacation they were entitled to after five years of service. As a result of their appeal, these workers received their retroactive pay for time served.
CUPE locals 718 in Richmond and 23 in Burnaby have recently brought new members, all fitness professionals, into the union. Welcome to CUPE! https://t.co/UycdBPdSZe https://t.co/t8aozhKYe3 @CUPEBC


— Dan Gawthrop (@dgawthcupe) April 1, 2021
The origins of the partnership with CUPE 23 date back to the beginning of the coronavirus (COVID-19) pandemic when the fitness professionals first contacted the union. From there CUPE 23 worked with Burnaby's parks director Dave Ellenwood and mayor Mike Hurley to include the workers in the adjustment agreement reached for all City of Burnaby employees affected by the resulting lay-offs. 
"The agreement made the fitness professionals realize they were being treated better than unorganized workers, so they decided to join CUPE," the release states.
Bruce Campbell, CUPE 23 president, says he is looking forward to negotiating fair wages and working conditions for the new members.
"The thing that's awesome is that all the members are so happy to be part of the union because of the experiences they've had outside of the union," Campbell said.
Although these workers received lay-off notices because of provincial health orders on March 29, CUPE 23 was able to negotiate payment for all scheduled shifts.
The new fitness professionals joining CUPE 23 follow the union's successful organizing of traffic control (flag workers) and security guards. Campbell acknowledged that having a progressive mayor and council, who have respect for all working people, made a difference in bringing in these new members.
CUPE 23 represents more than 2,500 inside and outside workers, foremen, and library employees for the City of Burnaby.