Cricket
Cricket History – England tour of India 1992-93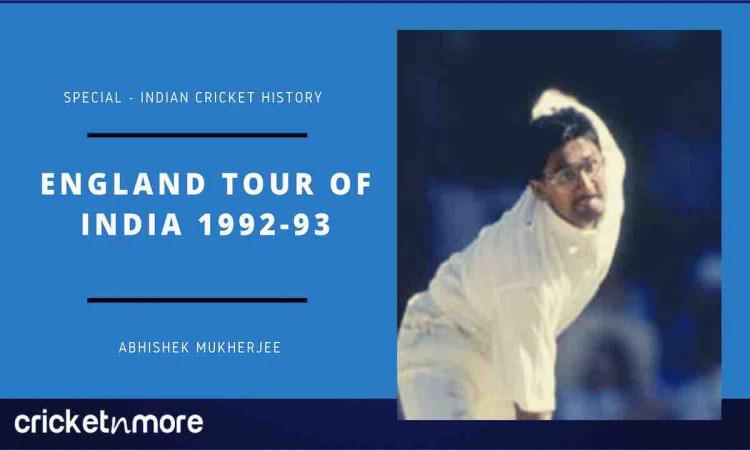 Cricket History – England Tour Of India 1992-93 By Abhishek Mukherjee
Well before England toured India in 1992/93, they had sent Keith Fletcher to South Africa. The objective was to observe the touring Indians. In his report, Fletcher wrote of Anil Kumble: "I didn't see him turn a single ball from leg to off. I don't believe we will have much problem with him."
As things turned out, Kumble wrecked England with 21 wickets in the series, at 19.80. He was adjudged Player of the series for his superb bowling throughoput the series. Other spinners, Venkatapathy Raju & Rajesh Chauhan took 16 & 8 wickets respectively. India won the first Test match, at Calcutta, by 8 wickets, and the other two, at Bombay and Madras, by an innings.
It began with the selection. England left out Jack Russell for Richard Blakey and David Gower for Dermot Reeve and "ODI specialist" Neil Fairbrother. Mike Gatting, John Emburey, and Paul Jarvis, returning immediately after serving bans, had little match practice. And captain Graham Gooch was going through personal problems.
On a dry, brown pitch, Indian captain Mohammad Azhuaruddin and manager-cum-coach Ajit Wadekar went in with three spinners. England, for some reason, fielded four fast bowlers. And even the only spinner was neither Emburey nor Phil Tufnell but the third-best spinner in the side, Ian Salisbury.
There was enormous pressure on Azhar after an ordinary phase, both as batsman and captain. He had been appointed captain only for the first Test match. But now he set the tone of the series with a dazzling 182 at his favourite Eden Gardens, off just 197 balls. Navjot Sidhu and Sachin Tendulkar got hundreds at Wankhede, and Vinod Kambli 224 at Chepauk.
Gooch went down with food poisoning before the Bombay Test. And yet, England did not recall the then-fit Michael Atherton. Robin Smith opened with Alec Stewart, and Blakey played. Gatting dropped Kiran More – a chance that was so easy that umpire RS Rathore had raised his finger even before the ball reached Gatting.
It was a nightmarish tour for Blakey. He could not handle the pressure, the noise, the atmosphere, and never stood a chance against Kumble. He scored 0, 6, 1, 0 in his four innings. He sat next to Tufnell and kept nodding and muttering "f**king Anil Kumble" throughout the journey back home.
England had a terrible series. Graeme Hick had the most runs, wickets, and catches for them. But even the shambolic performance was drowned by the string of ridiculous excuses the England camp came up with.
Chairman of Selectors Ted Dexter blamed, of all things, the pollution level in Calcutta for the defeat in the first Test match. Kamal Nath, Indian Forest and Environment Minister, responded that he would "commission a report into the effect of pollution levels upon the trajectories of India's spinners."
Later, Dexter blamed the facial hair of the English cricketers for their defeat. ECB criticised tour manager Bob Bennett for attending a press-conference in t-shirt and shorts. They also blamed the Indian Airlines service for their defeat.
"At least we now know that we didn't lose because we played terribly," commented one of the players.
Trending
Also Read – India Tour Of England 1990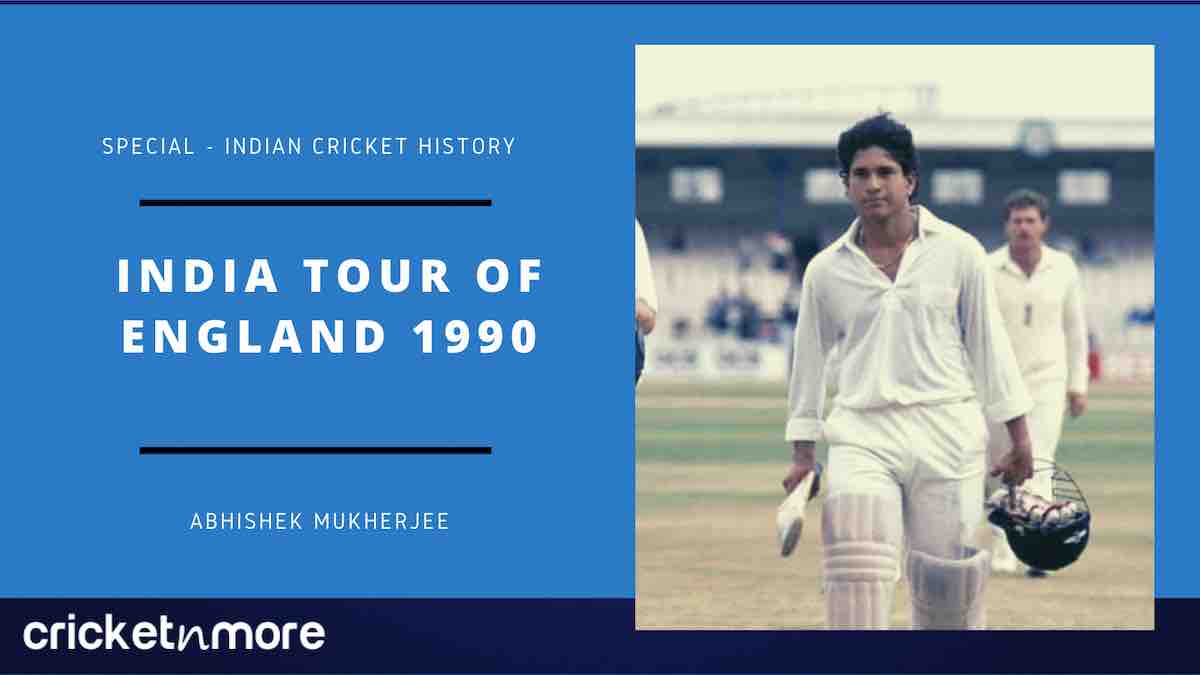 Win Big, Make Your Cricket Prediction Now