Formula 1
Coulthard Doubts Lewis Hamilton Can Fall Back on Music After Quitting F1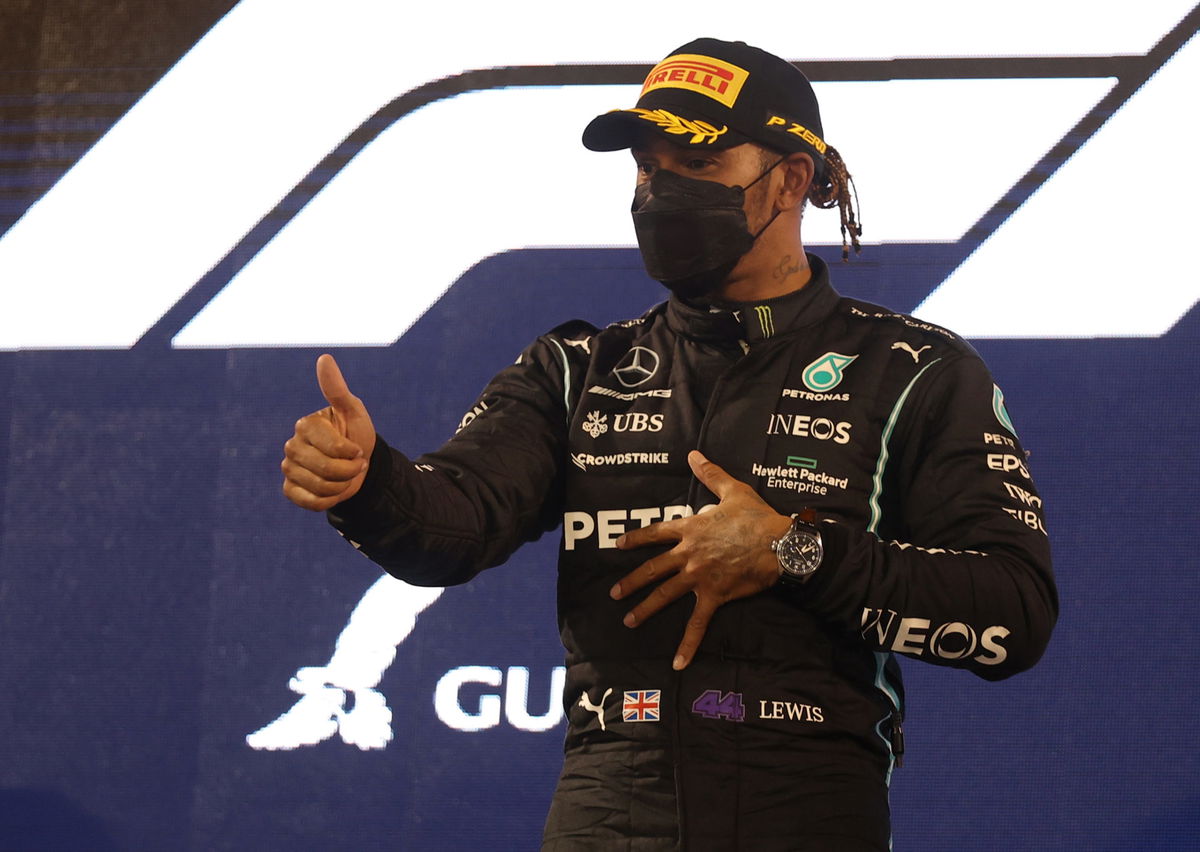 Over the past few months, Lewis Hamilton has been hinting at retirement soon after the 2021 F1 season. Consequently, he also revealed the possible path he might take after racing; the leading contenders being fashion and music.
The Briton has specifically been quite interested in music, posting occasional videos of him singing and playing instruments on social media.
So, could the field of music be the best option after his racing career? Well, former F1 driver, David Coulthard, doesn't think so.
Coulthard's opinion on Lewis Hamilton pursuing a career in music after F1 exit
The former F1 driver opined that Lewis could be facing disappointment if he chases after the field of music, as he reckoned that he could feel like an under-achiever amidst brilliant singers around the globe. And that feeling of "underachievement" isn't something a seven-time world champion can fall trap to.
"He is used to, through his efforts, been able to influence success. No matter how good he is at producing music or how good he is at designing clothes, it's the paying customer that will decide whether that is financially successful or not," he said while featuring in 'On the Marbles' podcast.
"So, that's a huge disconnect if doing something for an end goal result is part of what we all do in life, isn't it? In a sense of achievement, he may actually feel a massive sense of underachievement, even though he is producing great stuff," Coulthard continued.
Motor racing is what he does better: Coulthard
Coulthard opened up that there is enough music out there and new trends constantly coming up in the fashion industry. Hence, the Briton felt that Lewis might not survive in such a competitive field.
Therefore, instead of chasing after disappointment, Coulthard wanted his countryman to continue racing in F1 until he loses his love for racing.
There's a lot of music out there, a lot of brilliant music and historic music," he said. And clothing likewise. You know, trends come and go.
"Motor racing is what he does better than most people on this planet. I agree with Mark [Webber] that you go as long as you can. But there will definitely be a moment where wakes up and goes, 'I don't feel like racing anymore'. And once the love's gone, it's time to move on."
Overall, with Mercedes prepping up George Russell as Lewis's potential replacement next season, a massive amount of uncertainty prevails over the seven-time world champion.
Will he stick to racing in F1 beyond this season? Or irrespective of the success rate, will Lewis leap into the world of music?
Also Read: Lewis Hamilton Confirms Secret Passion in Rare Instagram Story: "I Can't Wait"