Canada
Could the Canadiens be interested in Jake Virtanen?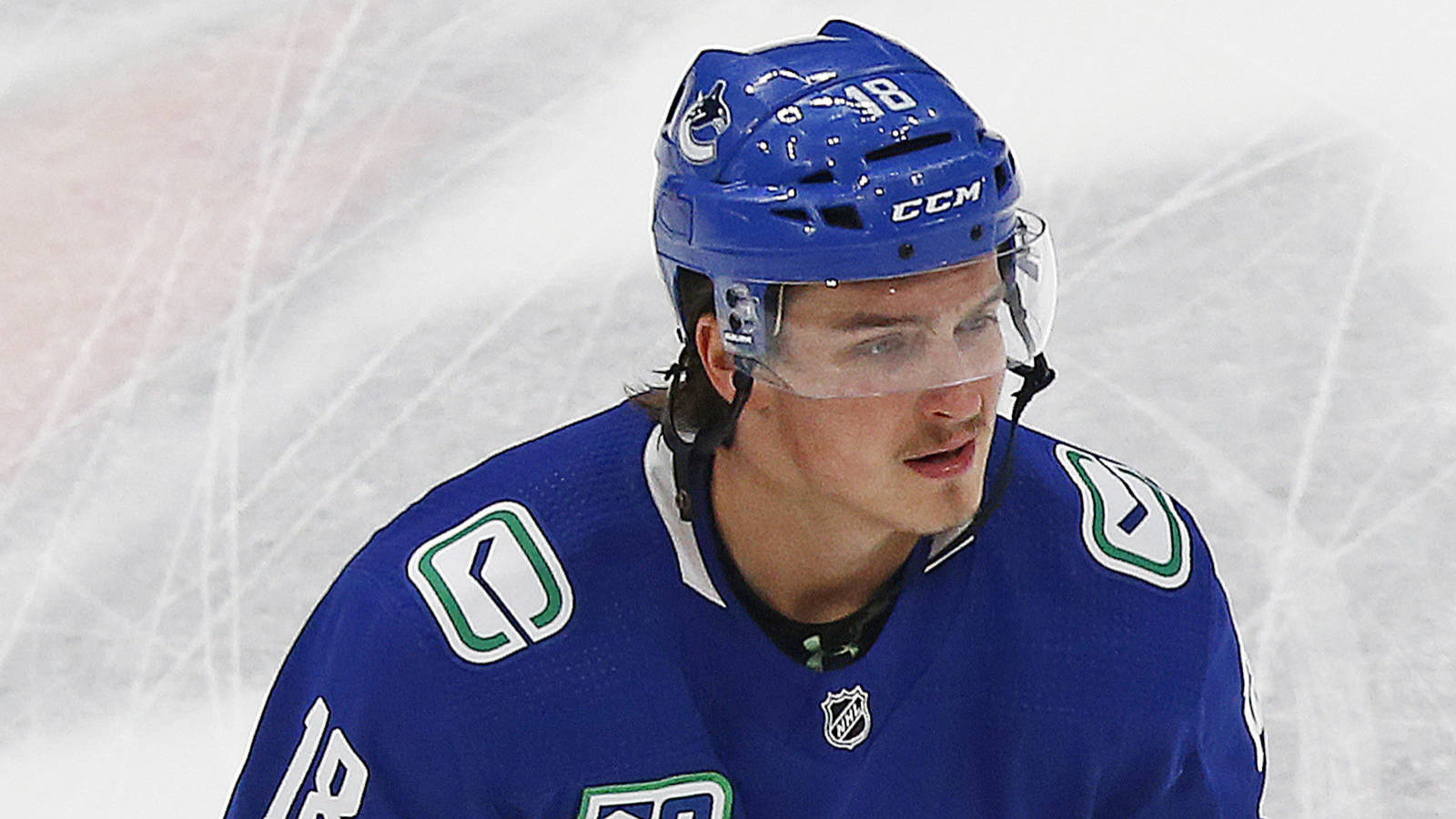 After Vancouver Canucks forward Jake Virtanen was scratched two games in a row, speculation is beginning to build around him. In fact, with Vancouver being in need of defensive help, the Canucks might be willing to move on from Virtanen and his $2.55 million average annual value.
The Province's Patrick Johnston writes that one possibility might be trading Virtanen to Montreal in exchange for defenseman Victor Mete. Johnston notes that Montreal was interested in Virtanen when the two clubs discussed a deal at the 2019 draft for the now-24-year-old forward. Virtanen, who finished with 18 goals last season, so far has struggled with just one goal in nine games this season, which of course, begs the question of whether he still has any trade value.
There will be no hearing for Calgary Flames forward Dillon Dube for his hit Saturday (video here ) against Montreal Canadiens forward Jesperi Kotkaniemi, according to TVA's Renaud Lavoie. Dube had a high hit on Kotkaniemi in the head behind Montreal's net. No call was made. Sportsnet's Eric Engels adds that the NHL reviewed the hit, but determined, according to Rule 48.1, that head contact was unavoidable.
While no official word has come from the Montreal Canadiens, Jonathan Bernier of Le Journal de Montreal reports (translation required) that forward Josh Anderson, who was pulled out of the lineup Saturday due to flu-like symptoms, tested negative for COVID-19. It is believed that Anderson's symptoms were due to something he ate. Anderson has been quite effective this season with four goals and five points in eight games after being acquired from Columbus during the offseason. Sportsnet's Eric Engels confirms that the Canadiens told him that Anderson tested negative on Saturday and are awaiting a test from Sunday morning.
Senators defenseman Thomas Chabot will not play Sunday and is listed as day-to-day, according to Ottawa Sun's Bruce Garrioch. Ottawa recalled Artem Zub earlier Sunday in case Chabot, who was removed from Thursday's game due to an undisclosed injury, wasn't able to go, which Garrioch has now confirmed.