Basketball
College Basketball Extra | Q&A with Rivals' Brad Sturdy | Sports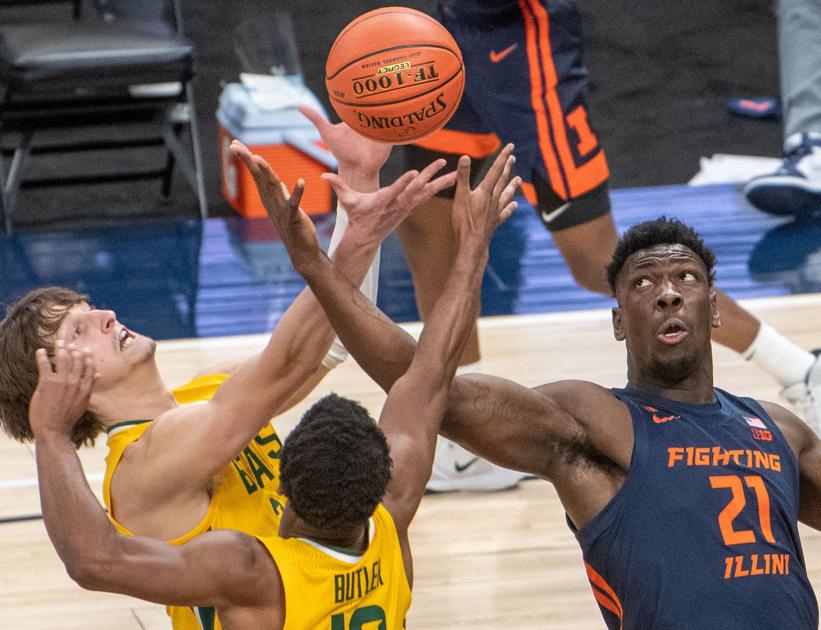 Read more at www.news-gazette.com
A postponed game means we circle back to Illinois, with Rivals' Brad Sturdy weighing in on the fifth-ranked Illini:
How do you evaluate the Baylor game and where Illinois stands afterward in the national college basketball landscape?
I think Baylor might be the best team in the country, and defensively they are probably the best, but there were numerous positives for Illinois even in their loss. Illinois didn't get a great performance from either Ayo Dosunmu or Kofi Cockburn, and Adam Miller, Trent Frazier and Da'Monte Williams all struggled with some aspect of their game.
And yet, Illinois went toe to toe with them for most of the game. Illinois is a top-15 team for sure, but they may earn that No. 5 ranking by the end of the season, as they are only going to get better. I had them 12th in preseason, so they are about where I expected. They can be more by the end of the year, though.
What's important for Kofi Cockburn in taking the next step with his game?
Kofi has to stay out of foul trouble first and foremost. He can't afford the silly fouls because he will get fouls just for being bigger than everyone else. He has to get better defensively against ball screens and scoring with his back to the basket on offense. He's also been a bit of a black hole on offense, unable or unwilling to kick it out when doubled or tripled.
Right now, he is a pick-and-roll rim runner who rebounds very well and can block some shots. He needs to keep developing his offensive game and get better at defending in space if he wants to play at the next level.
Is there an answer for the series of recruiting near misses the last several months (and which was maybe the most surprising)?
Illinois may only lose one player next year in Ayo Dosunmu. Players see a lot of returning players with not a lot of playing time coming open. That bears weight for some of these guys who want to play early and, frankly, Illinois didn't do enough to sell them that there was time available. Perhaps a campus visit would have helped in a couple of cases, but every school is in that boat right now. Of course, these kids have very little memory of Illinois ever being good at basketball, so that is also a tough sell.
The biggest miss was Mac Etienne, as he was ready to come this year and Illinois no longer had room. As visits begin happening again, the Illini will need to make their way in the transfer market or find some sleepers in the 2021 class in the spring. There are still a couple of big names available, and Illinois will make a push to land one of them.
Scott Richey is a reporter covering college basketball at The News-Gazette. His email is [email protected], and you can follow him on Twitter (@srrichey).