Basketball
College Basketball Extra | Advanced stat look at Baylor game | Sports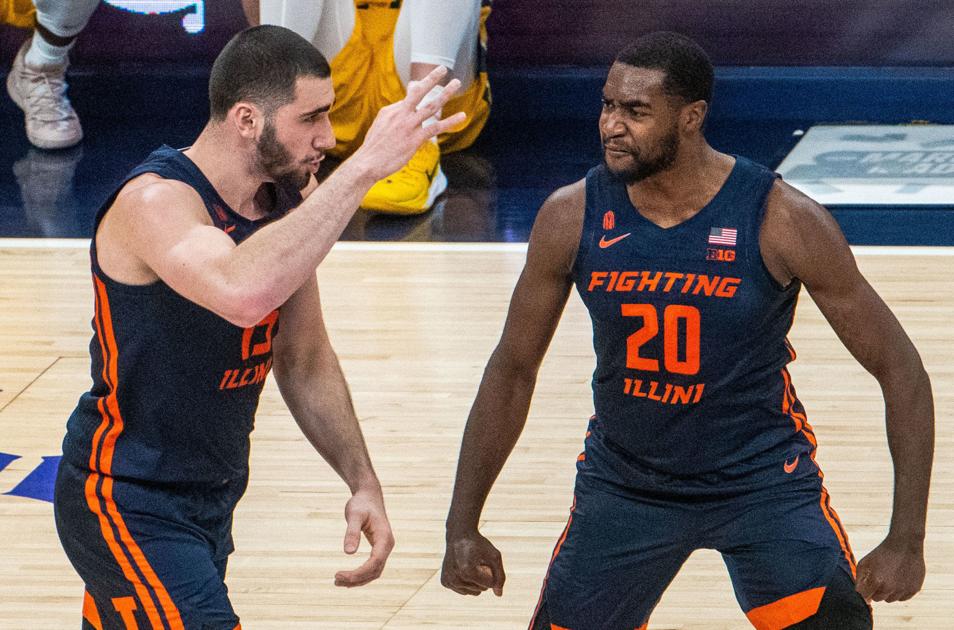 Read more at www.news-gazette.com
The first two games of the 2020-21 Illinois basketball season revealed little about the Illini other than they could light up low-major opponents. The nailbiter against Ohio was a bit more revealing — particularly when it came to pick-and-roll/pick-and-pop coverage — but Wednesday's top-five showdown with Baylor told a much more real tale.
Illinois considers itself a Big Ten title contender and therefore automatic national-title contender even if the conference hasn't won the whole thing since Michigan State in 2000. How the Illini fared against the Bears — themselves a no-doubt-about-it national contender — shined a spotlight on what Brad Underwood's fourth team needs to do to reach that level.
Here are some of the more interesting advanced stat takeaways from Wednesday night's game in Indianapolis:
Sound offensively, at least
Illinois needed Giorgi Bezhanishvili to tap into what made his freshman year so special and be that scorer against Baylor. And he did, stepping into the void created by Kofi Cockburn's foul trouble. Bezhanishvili recorded the highest game score (a 0-40 measure of productivity) with a 14.1 against the Bears, and he had the highest offensive rating not including Jacob Grandison's two minutes of playing time.
Offensive output aside, Bezhanishvili still left something wanting on the defensive end. Pick-and-roll coverage was again an issue for Illinois — albeit not all on the bigs — and Bezhanishvili's defensive rating (points allowed per 100 possessions) of 128.9 and stop percentage (estimated rate of possessions where opponent didn't score) of 25.1 were lower than only Adam Miller. Low is what you want on both of those.
Quantifying inefficiency
Ayo Dosunmu took 32 percent of Illinois' shots against Baylor, and the Illini's preseason All-American eventually got his with a team-high 18 points. While Dosunmu was effective from three-point range — an ongoing improved trend this season — his effective field goal percentage and true shooting percentages cratered Wednesday compared to his first three games.
Effective field goal percentage adjusts for the added value of three-pointers. True shooting adjusts for the added value of both three-pointers and free throws. Dosunmu's effective field goal percentage in Illinois' three multi-team event wins was 61.5 percent, and his true shooing percentage in those games was 64.7 percent. Against Baylor, those values stood at 39 percent and 44 percent, respectively.
Productive small sample size
Freshman forward Coleman Hawkins drew Underwood's praise following the Baylor game. Hawkins played just five total minutes, but what the 6-foot-10 wing did in those minutes was notable.
Taking into account the small sample size, Hawkins had Illinois' best defensive rating (107.8), best stop percentage (60.3), highest rebounding rate (34.1) and highest block percentage (19.4).
Those numbers would have likely gone down had Hawkins played more Wednesday night. They are indicators, however, that he played rather hard in his limited time on the court.
Scott Richey is a reporter covering college basketball at The News-Gazette. His email is [email protected], and you can follow him on Twitter (@srrichey).