USA
Cincinnati Bengals QB Joe Burrow expects to be ready for start of 2021 season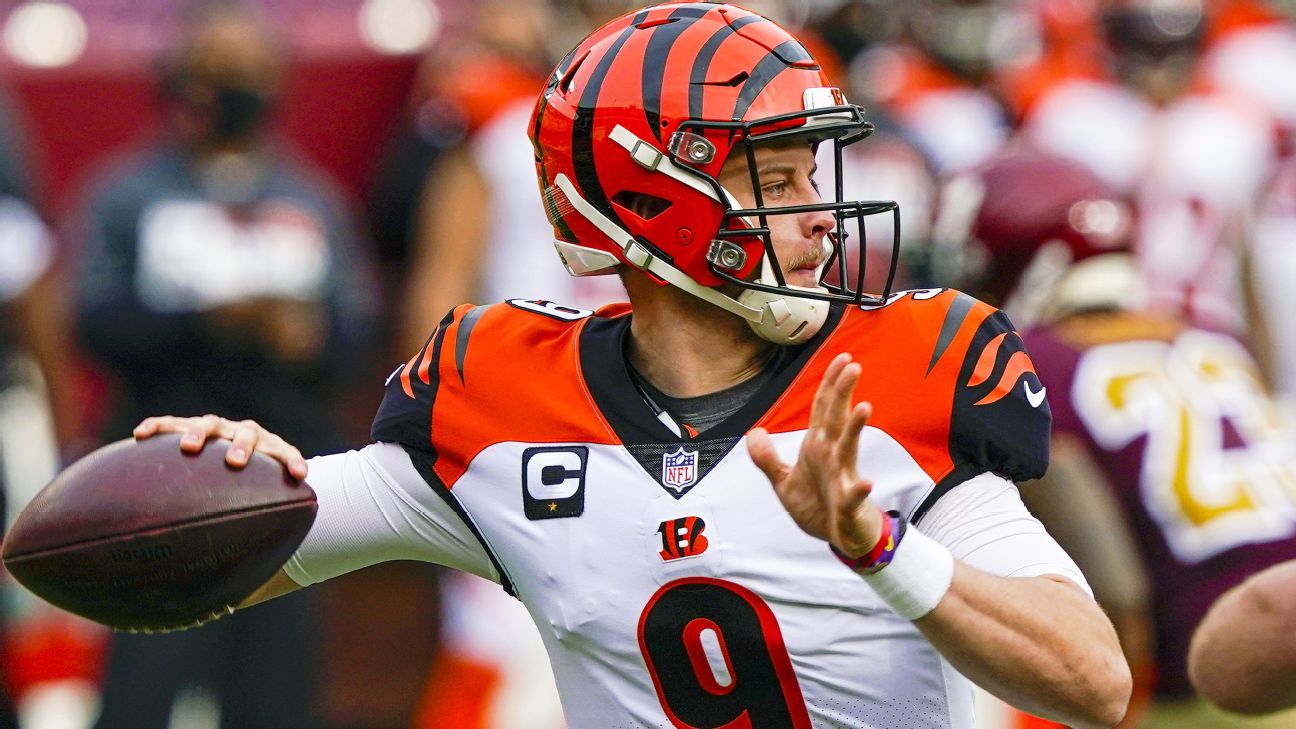 Cincinnati Bengals quarterback Joe Burrow believes he will be ready to go for the team's first game in 2021.
In his first interview since suffering a season-ending knee injury on Nov. 22, Burrow told Fox Sports 1 that his rehabilitation process is on track for him to be able to practice during the preseason and be ready for the beginning of the regular season.
"I think I'll be ready," Burrow said Thursday. "I think it'll be just fine."
Burrow underwent reconstructive knee surgery in Los Angeles on Dec. 2 to repair multiple ligaments in his knee. Sources told ESPN that the 2020 top overall pick suffered a torn ACL and MCL and also suffered damage to his meniscus and PCL.
Prior to the injury, Burrow was in the midst of a strong rookie season. In 10 games, Burrow completed 65.3% of his passes for 2,688 yards, 13 touchdowns and five interceptions.
On Thursday, Burrow said he was "obviously devastated" by the injury.
"I wanted to finish out the year and finish strong," Burrow told FS1. "I thought there were a lot of winnable games in this part of the schedule that we had. And then the injury happened, and that was devastating for me."
The 2019 Heisman Trophy winner said he is past the worst part of his rehab process, telling FS1 that after needing help to do simple tasks in the first seven to 14 days after surgery, he is starting to feel more independent.
Burrow was also asked about Bengals coach Zac Taylor, who went 4-11-1 in his second season with Cincinnati. Team president Mike Brown released an unprompted statement Monday that said the franchise was "bullish" on the foundation the 37-year-old coach is building.
After tweeting his support Monday, Burrow said he clicked with Taylor immediately and is optimistic about the team's direction moving forward.
"I think Zac is going to be a great coach for a long time," Burrow told FS1. "I'm happy to be in the position that I'm in and to help build this organization, but it's going to be on Zac's back. He's the leader of what we're trying to do, and he's awesome."