Cricket
Calmer Bharati Fulmali turning things around | Cricket News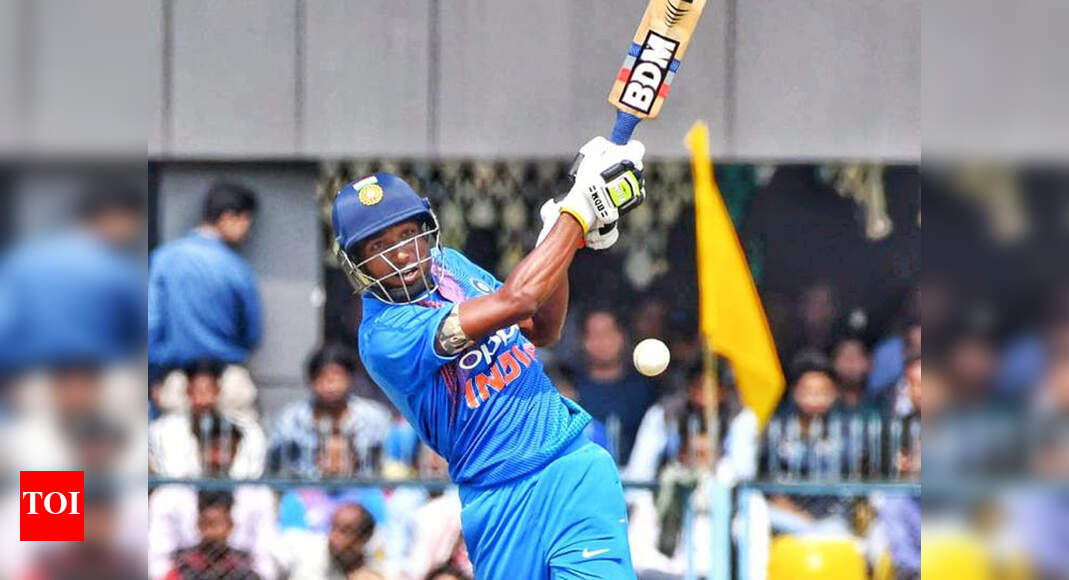 NAGPUR: During Mahendra Singh Dhoni's initial days in international cricket, the then coach Greg Chappell had challenged him to show "if he can bat". Everyone in the domestic circuit by then knew about Dhoni's big-hitting prowess. Dhoni started playing situations along with big shots and later went on to become one of greatest Indian players.
When Bharti Fulmali burst on to the scene as a 13-year-old, she impressed everyone with her big hitting. It was Bharti's aggressive style that brought her the laurels and she went on to play for India in 2019. However, soon she lost her place and fell off the selectors' radar in the national scheme of things.
After average last two seasons, Bharti seems to have turned things around. She is much calmer and now plays the situation. If Vidarbha have won three successive matches in the ongoing Senior Women One-day Trophy, 26-year-old Bharti has played a big part.
In the first match, she scored a run-a-ball 72 against Meghalaya on a challenging track. In the next match against Tamil Nadu, she anchored Vidarbha innings with a responsible 94 (116b, 11×4, 1×6).
On Wednesday, against Himachal, she walked in to face the fifth ball of the innings and kept on losing partners. By the 20th over, half the Vidarbha side was back. Bharti fought against the disciplined Himachal attack and scored 67 (123b, 7×4, 1×6) out of Vidarbha's 165 on a challenging wicket to script a fighting 25-run victory.
A year ago, it was a different story. Bharti wasn't sure about the success formula at the highest level. The lockdown gave her time to introspect on her game. She went back to her roots and contacted her childhood coach Sandeep Gawande in Amravati. "When she didn't get selected for women's IPL, it hurt her. She always wanted to perform against quality bowling but somehow she was struggling. The big-hitting tag wasn't helping her. We just worked on basics after the lockdown," Gawande told TOI.
"At the highest level, you get to play quality spinners. You need to rotate strike against them. It was all about finding different ways of scoring. I told her to work on singles, doubles and bat for longer periods as she is capable of changing gears anytime. When she went to Vidarbha camp, coach Shrabani Debnath and (Satish) Chimote Sir helped her tighten technique so that she can negotiate good balls," Gawande added.
Gawande also arranged open nets for Bharti and also made her play matches to understand the situations better. "She played 8-10 matches with senior boys. Bharti scored a hundred and 4-5 fifties. The amount of time she spent in the middle gave her confidence. Conversation with coaches Debnath and Chimote sir also gave her clarity on what she needed to do. We all have advised her to stay in the present, not to think too far ahead and take each game at a time. So far, Bharti's has done exceedingly well. If she keeps on doing the same, things will automatically fall into place," he added.
The ODI series against South Africa women showed that Indian team needs aggressors, who can bat deep. Everyone knows Bharti can hit long but if she can bat like she is doing, the comeback isn't far away.