Formula 1
Callum Ilott to do GT racing alongside F1 testing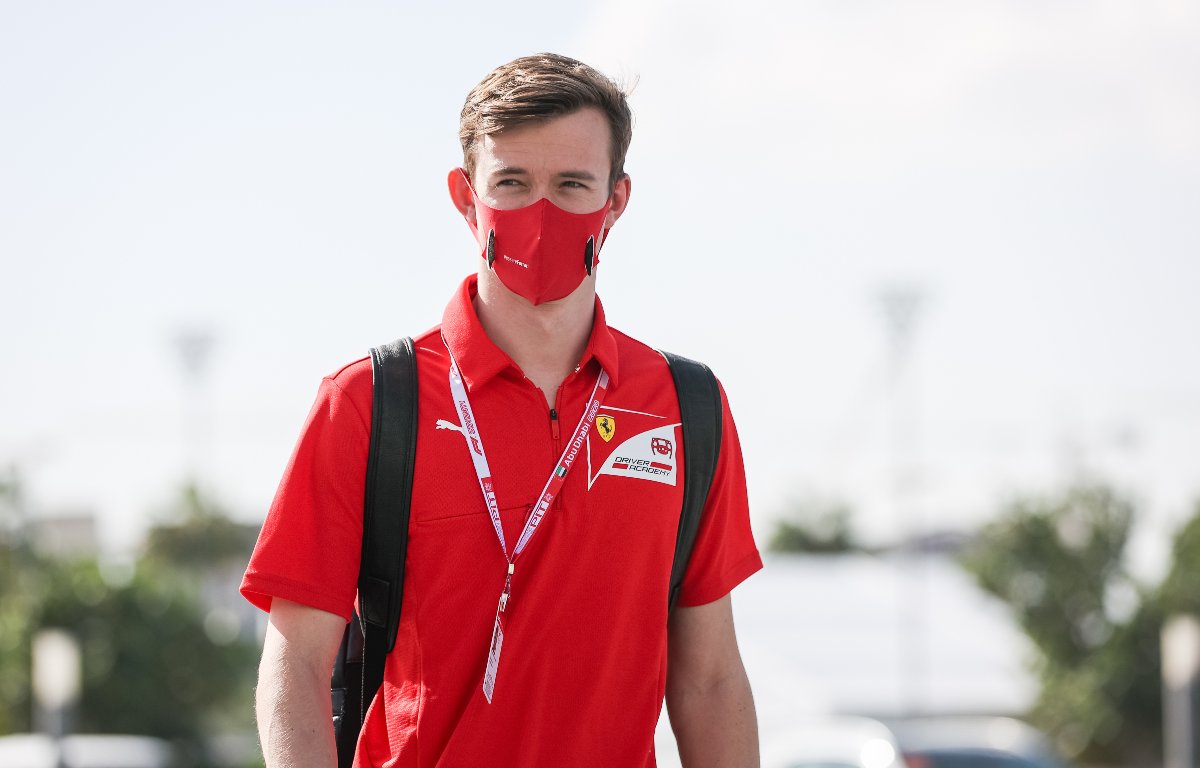 Ferrari has confirmed that as well as being the test and reserve driver for the team in 2020, Callum Ilott will also drive in GT racing.
At one point in 2020, Ilott looked to be in with a shot of getting a full-time seat on the Formula 1 grid for the 2021 campaign, most likely with Haas.
Unfortunately for him though, Ferrari opted to keep Antonio Giovinazzi at Alfa Romeo and put Mick Schumacher in the Haas seat, leaving no room for Ilott. Instead, he was handed a role as Ferrari's test driver for the upcoming season.
The Italian team has now confirmed that he will still be taking part in some racing though, driving in a GT programme.
"…On the scene and present at several races will be Callum Ilott in his role as the Scuderia test driver," the team stated.
"The youngster from Cambridge will still enjoy the thrill of racing as he will also be taking part in a GT programme, at the wheel of a Ferrari for some of the most famous sports car races."
Get your hands on a Ferrari Checkered Flag T-Shirt made by Puma!
The 2021 academic year gets underway with eight drivers#FDA @SchumacherMick @Callum_Ilott @ShwartzmanRob @MarcusArmstrng @Arthur_Leclerc7 @DinoBeganovic4 @WeugMaya #JamesWhartonhttps://t.co/jgRNId8YEQ

— FerrariDriverAcademy (@insideFDA) February 8, 2021
Just how many GT races he'll have time to compete in remains to be seen, with Ferrari intent on taking him to every F1 race with the threat of a driver being ruled out by COVID-19 looming.
What's more, team principal Mattia Binotto has said that the Brit will be driving for the team in some practice sessions over the course of the year.
"We've got Mick in Haas starting his experience in F1," he said.
"But we've got still young drivers competing in F2 – like for example Robert Shwartzman. And there is Callum Ilott, who will be our test driver, will do simulator, and will do free practices."
If Ilott does indeed do so, he'll become the first British driver this century to drive for Ferrari in an official race weekend session. He's hoping that's the case, and is most looking forward to learning from the team's drivers.
"Obviously I will be going to most of the F1 weekends to try and integrate and learn with the team, and see it from that perspective and learn hopefully from Charles [Leclerc] and Carlos [Sainz]," he said while appearing on the At The Controls podcast.
"And from there see what happens, see what other opportunities come about. But those are the main things really."
Follow us on Twitter @Planet_F1 and like our Facebook page.