Football
Bruce football architect Steele dies at 73 | Sports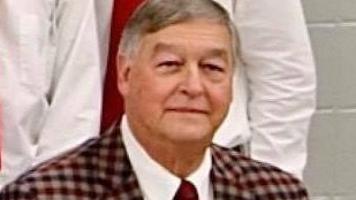 Keith Steele, who transformed Bruce football from a perennial doormat into a powerhouse, died Sunday at age 73.
Steele's first head coaching job was at Bruce in 1974. The Trojans had not experienced a winning season since 1953, but that drought ended in 1975 when they went 9-2.
Bruce went 10-0 in 1977 and 9-2 in 1978, winning the back-to-back Tri-Lakes Conference titles. And then Steele left to be head coach at Amory.
"The foundation of Bruce football goes all the way back to Keith Steele, Terry (Allen) and that bunch," said Mark Grubbs, who was Bruce's head coach from 2002-05. "It was really thriving when I got there."
Allen took over for Steele and kept the Trojans rolling along, going 42-20 in six seasons. Bruce reached its pinnacle in 1996 when it won the program's only state championship, with Phil Ferguson as coach.
Steele spent five seasons at Amory before leaving coaching for a few years. His next head coaching job was in 1991, when Tishomingo County High School was formed via the consolation of Burnsville, Iuka and Tishomingo high schools.
The Braves went 5-4 in Steele's lone season there.
"He did the most incredible thing in 1991. He took three schools that hated each other from the 1A and 2A ranks, combined them into 4A Tishomingo County and had a winning season," said current Tishomingo County coach Richard Russo, who was a middle schooler at the time.
Steele also coached one season at Itawamba AHS (1995), his alma mater, before becoming an assistant coach at New Albany in 1996 under Allen. That's where he and Grubbs worked together for a few years.
"He was a great coach on the fly," Grubbs said. "He could make adjustments that I just simply couldn't see at the time. And it certainly helped me when I became a head coach, reflecting back on those times I coached with him."
Steele had an overall head coaching record of of 68-51-1 in 12 seasons, including 39-13 at Bruce.
His coaching career began in Kossuth, where he spent two years before taking a job at Bradford County High School in Starke, Florida.
That's where Steele picked up the wishbone offense that he used so effectively at Bruce.
"A lot of people back then said, 'Well, high schools can't run the option,'" Allen said. "As usual, Bruce had some good running backs and had good quarterbacks, so he put that wishbone in and ran the option. Keith really worked at it hard, and he enjoyed doing it."
Steele left coaching again in 1999 and served as New Albany's athletics director and assistant principal. He also held various administrative positions at Saltillo High School and Shannon Middle School, and he was superintendent of Lee County Schools at one point.
Steele retired as an educator in 2013. He returned to the sidelines as a South Pontotoc assistant for the 2017 and '18 seasons.
"He was a great guy," Allen said. "He was a great friend, and I sure hate his passing. I will really miss him."