Basketball
Brown: Some College Basketball Changes Not for the Better | Columnists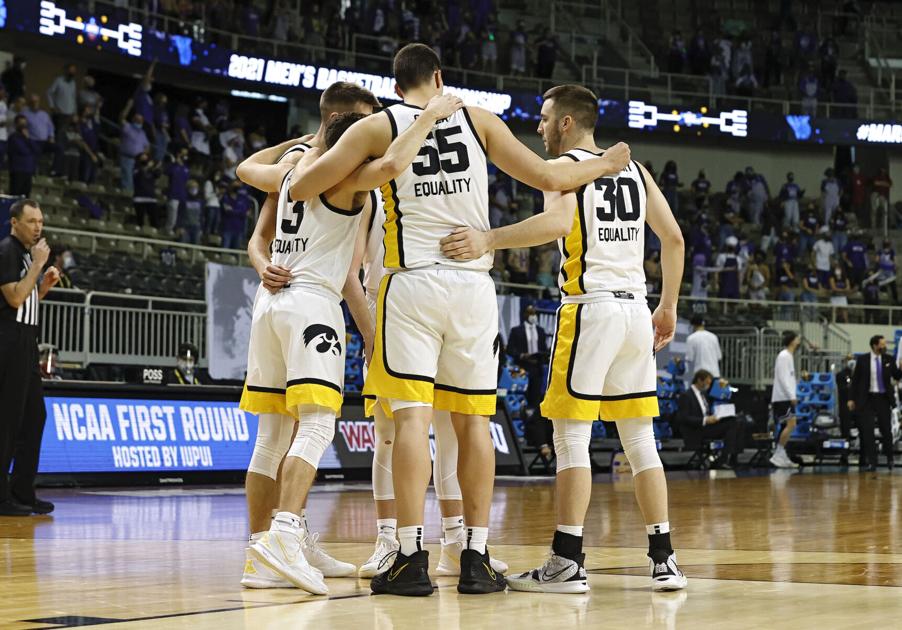 IOWA CITY, Iowa – Call me Old School, I don't care. And when it comes to men's college basketball, I live for the old days. 
This goes beyond the disappearance of the mid-range jumper. I'm talking about the days when a player who transferred from one school to another had to sit out a season. But the sport has changed overnight. Free agency is alive and well. Watching players and teams grow and mature season to season, one of the unique pleasures of the sport, is on life support. 
On Wednesday, the NCAA Council approved a one-time transfer rule for all college athletes without the need to sit out a game. It will be interesting to see how this rule affects other sports, especially football. 
But college basketball's revolving door policy is already operating at peak efficiency. There are nearly 1,300 men's college basketball players in the transfer portal, and that number is likely to increase with Wednesday's action. The NCAA Board of Directors is expected to make the rule official on April 28. 
For 25 seasons, at Lehigh, North Carolina-Greensboro, Siena and now Iowa, Fran McCaffery has built his basketball teams from the bottom-up. He's only taken two transfers in his first 11 seasons at Iowa. The first was Jarrod Uthoff, from Wisconsin. He later added Bakari Evelyn, a graduate transfer from Valparaiso. 
"I wouldn't say I'm not big on transfers," McCaffery said. "Normally we recruit our team, then graduate and sign players (to replace them). So you don't have a lot of room. Now it's a little bit different, because you're approaching 1,500 names in the transfer portal, all who are eligible immediately." 
McCaffery's strength has been finding under-recruited talent like Aaron White in Strongsville, Ohio, and helping him become a first-team all-Big Ten player. You wonder how many great stories like White will be affected by this new rule. 
"It will change so much how we build our program," McCaffery said, in reference to the new rule that's right around the corner. "It will change things for the fan base that really enjoys watching a player come in as a freshman and continue to get better. We're going to try our best to continue 
to build that way. But then again, guys may leave and then you've got to replace them. Do you replace them with someone from high school or someone from the portal? We've occasionally signed junior college guys. Your team will fluctuate a lot more than it has in the past. That's where we're at." 
McCaffery isn't dead-set against the portal. In fact, he's looking for a postman or two to fill an immediate need on his team with the departure of national player of the year Luka Garza and Jack Nunge's transfer to Xavier. 
Riley Mulvey, a 6-11 forward from St. Thomas More in Albany, N.Y., has reclassified to the Class of 2021 and will sign with the Hawkeyes. And there's Josh Ogundele, who played a total of just 17 minutes after eight games in 2020-21. He played catch-up the entire season after joining the program late because he couldn't leave his home in London, England due to COVID-19 restrictions. 
But potential won't cut it in the black-and-blue Big Ten, especially in the paint. And that's why the portal could provide McCaffery an important piece to his team. 
"There are players in the portal that we'd like to have," McCaffery said. "But we have people in those positions here. To stockpile players in a certain position is not something that ever
interested me nor should it interest any player. But when you have a need, that's different. We have a need in the post, and that's what we're going to address." 
Before, players knew the structure of a team when they signed a letter of intent. They knew the upperclassmen ahead of them, and could make an educated guess on what it would take to get on the floor. Now, with rosters changing in the blink of an eye, that's not as easy to gauge. And adding to the fog is the fact that the NCAA decided to give every athlete another season of eligibility if they wanted to use it because of the pandemic. Brad Davison of Wisconsin and Eli Brooks of Michigan have announced they'll use that bonus season. Iowa's Jordan Bohannon is thinking about it. 
If Bohannon doesn't come back, and Joe Wieskamp elects to enter the NBA Draft, McCaffery might be in the portal market again to fill his roster at such a late date. 
Asked what he'd tell players now, McCaffery said, "What do you tell any of your players at any point in time? You tell them the truth. They came in with expectations that players would leave by a certain time. At the same time, they all got an extra year of eligibility. It's an adjustment. It's not exactly how everybody pictured it. My hope is that eventually it will get back to normal. But in the short run, this is where we're at." 
Minnesota, Texas Tech and DePaul all had nine players enter the portal. Only three Power Five schools – Michigan, Alabama and UCLA – didn't have a player leave. The NCAA has also announced that normal recruiting rules will be back in place on June 1. 
But recruiting as we once knew will have gone the way of Converse Chuck Taylor All-Stars at some schools by then. The bluebloods of the game will still mine the richest talent. But there is the belief that some schools will tap the portal to restock teams annually, instead of harvesting prep talent. 
Asked if relying on the portal to fill rosters up and down the lineup instead of the old-school recruiting approach, McCaffery said, "It's awful. I talked to a friend of mine (Tuesday). He lost three of his best players and signed five guys out of the portal. He said it's like putting an AAU team together. He's expected to do that every year, and a lot of coaches are." The new rule can also make non-Power Five schools look like developmental programs. One example is sophomore point guard Joseph Yesufu. He was playing behind Roman Penn at Drake. Yesufu got his chance when Penn broke his foot late in the season. Yesufu was impressive in the Bulldogs' two NCAA games, against Wichita State and USC. And the big boys came calling. Yesufu entered the portal and committed to Kansas over USC and Georgia. It's safe to say that Drake Coach Darian DeVries didn't have to compete with those schools in the recruiting process two years earlier. The year before, DeVries lost starting center Liam Robbins to Minnesota. 
McCaffery didn't see anything wrong with the previous transfer rule, where sitting out a season was the price one had to pay for a change of scenery. He was a transfer, leaving Wake Forest for Penn after his freshman season. He sat out the Quakers' run to the Final Four in 1979. "There's nothing wrong with the old rule, but everybody was in a big hurry to change it and this is what we have," McCaffery said. "Rules change, laws change. We adjust. So it's going to be a different look for pretty much everybody." 
And for an old-school fan of college hoops, that's a tough pill to swallow.