Featured
Brady taught Fournette, Bucs to 'just keep fighting'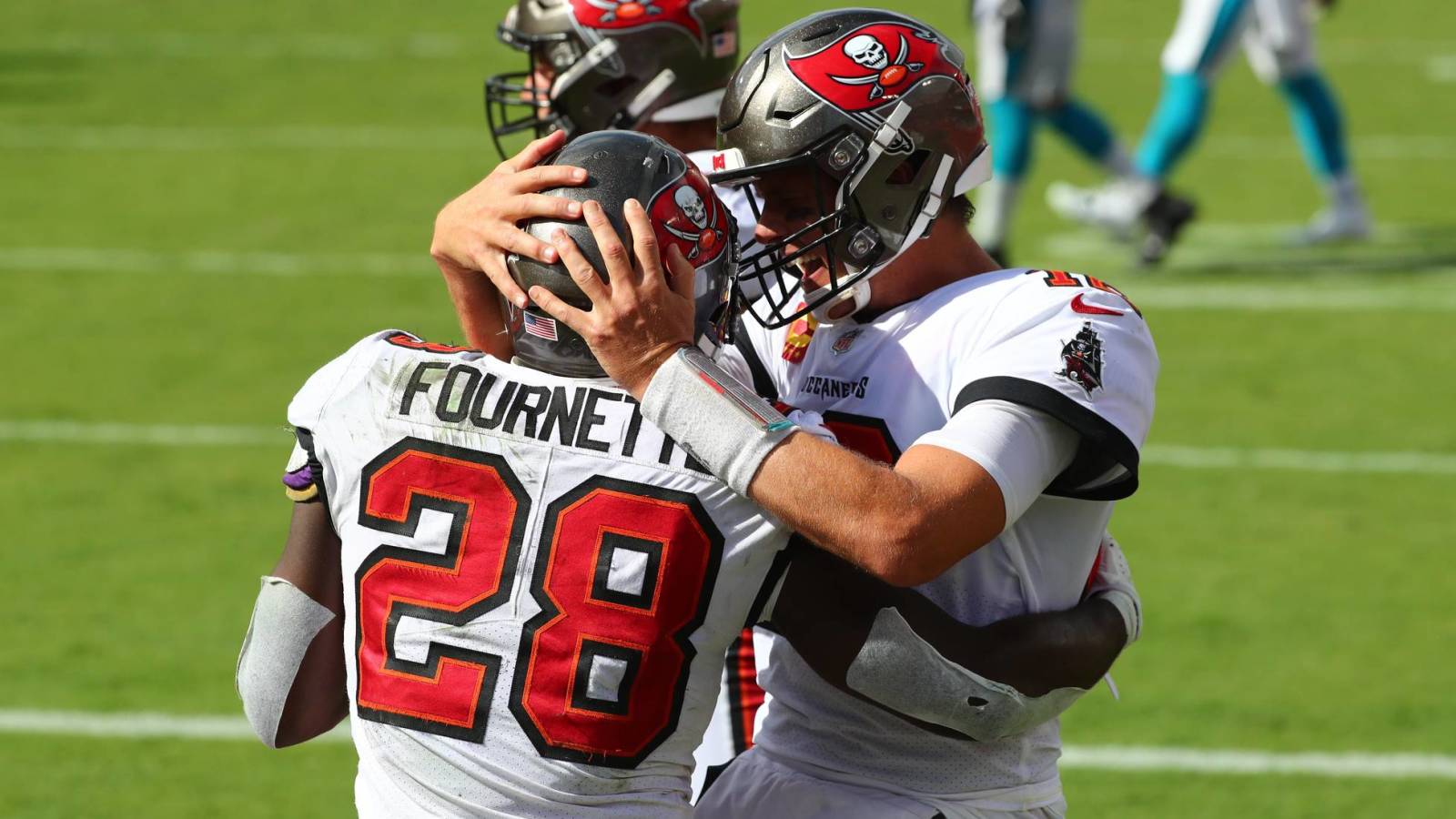 Tom Brady led the Tampa Bay Buccaneers to their first Super Bowl title since 2003 last season. His presence elevated the play of every player around him, and he taught the Buccaneers a good lesson about persevering through difficult moments. 
Bucs running back Leonard Fournette said that he and the team learned to "just keep fighting" from Brady, adding that his leadership "took over." Fournette also said that guys want to play "with him and for him."
Before the Buccaneers' bye week, the team was 7-5. After the bye week, Tampa didn't lose a single game, going 8-0, including the playoffs. 
The Bucs' fighting mentality helped them win a Super Bowl, and they hope to do so again next season. Tampa re-signed all 22 of its starters from the Super Bowl, and Fournette added that every player re-signed because he wanted to run it back in 2021 alongside Brady.
Brady is under contract through the 2022 season, so the Bucs will get at least two more chances to win another championship with one of the greatest quarterbacks of all time. 
The 43-year-old, who will turn 44 in August, has made it clear that he will consider playing beyond age 45, so the Bucs could end up making many more playoff appearances in the future.